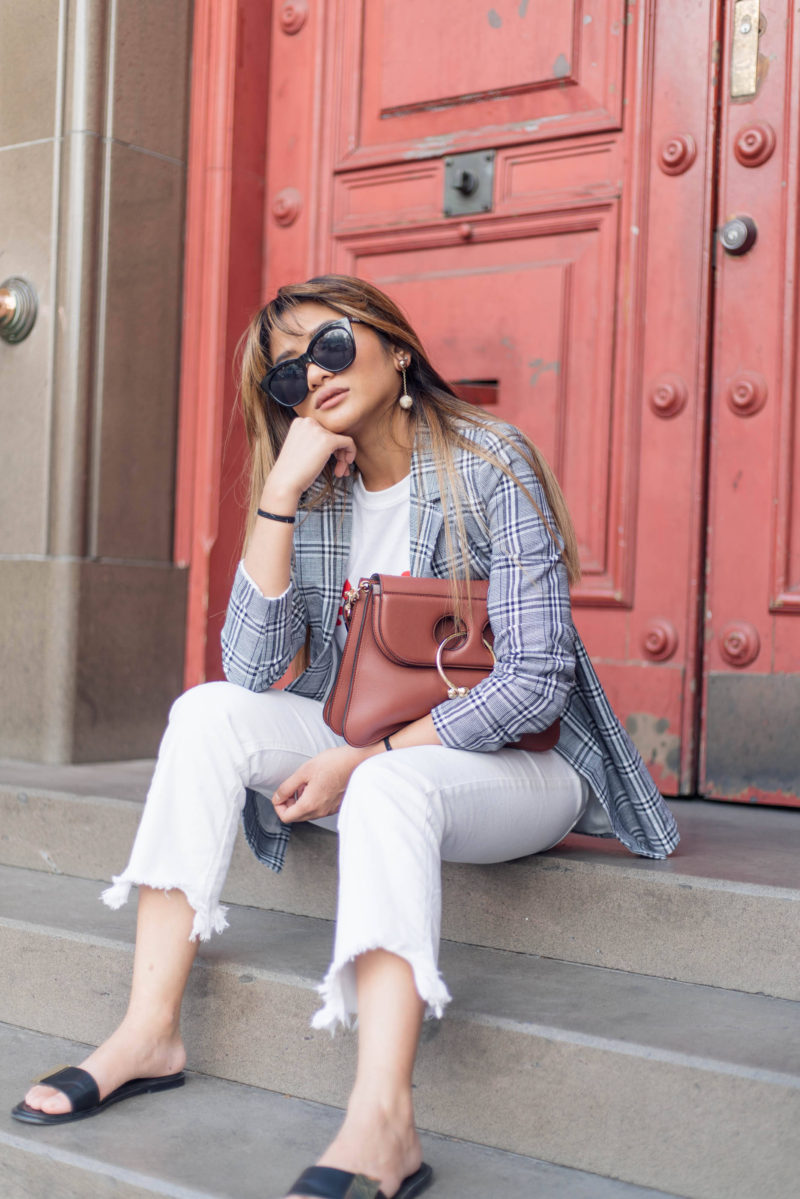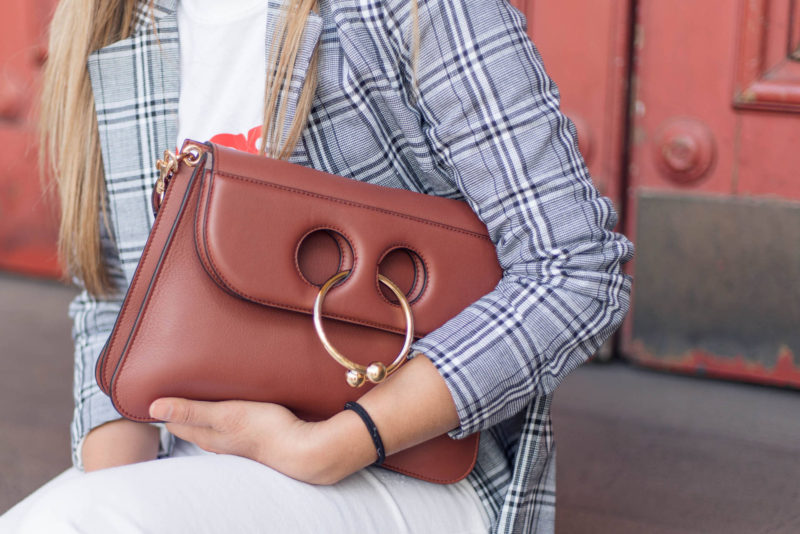 J.W Anderson Pierce Bag
So this will come as a surprise to some of you, but I finally got myself the J.W Anderson Pierce bag! I know I have never mentioned it before, but my love for this bag was honestly came out of nowhere. This is such a trend bag for 2017, and although the hype around this bag has died down… I find that my love for it has grown more! I first saw it early this year and I was completely repulsed by it. So you're probably now wondering what changed my mind?
Instagram.
There – I said it. I'll be the first to admit that the buying power of instagram and the influence of social media is insane. I didn't even give it a second look until I saw my favourite bloggers styling it and wearing it… and then all of a sudden I had to have it.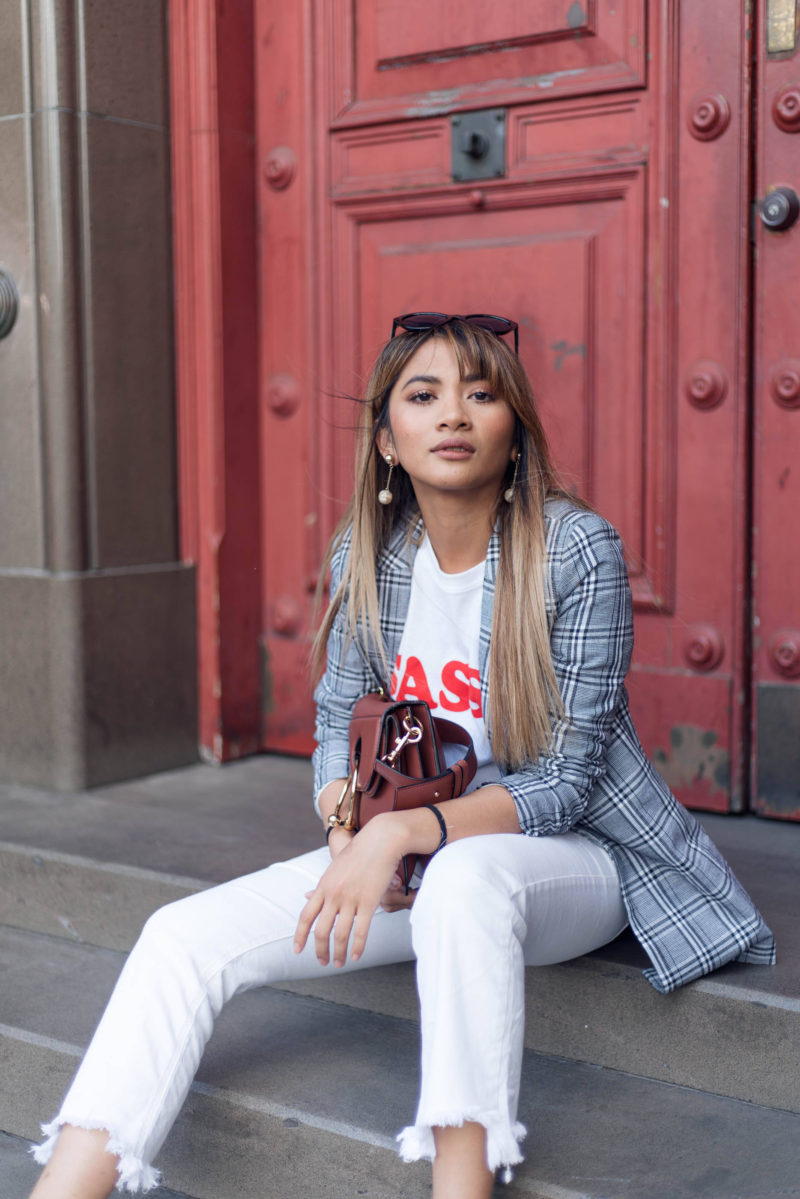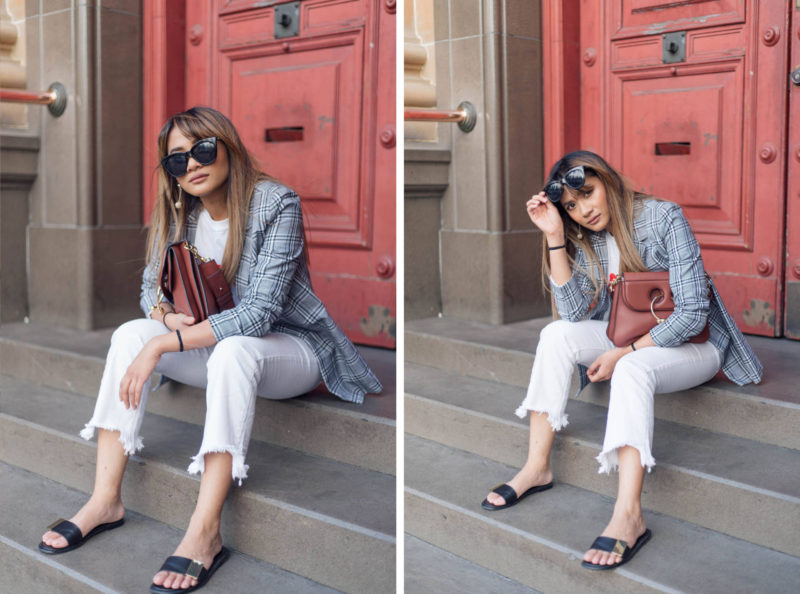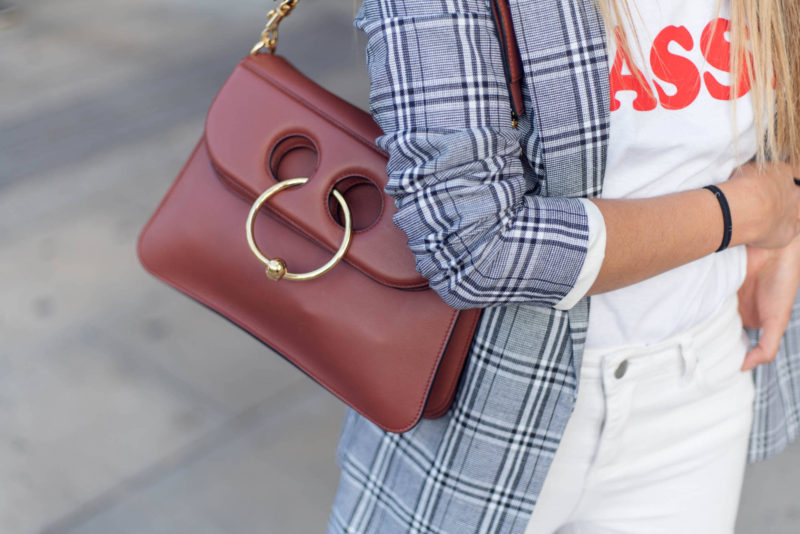 Details of the Pierce Bag
Despite this being well known to be a trendy bag, it had a hook on me, and I kept umming and ahhing about purchasing this from matchesfashion. One of it's biggest appeals was not only the price point, but I loved how different and versatile it was.
I saw one of the models style the bag as a clutch with their hand through the "pierce" detail, and I absolutely loved it! I loved the 90s style strap, and also the trapezium accordion shape. But above all, I was in love with the mahogany colour it came it. A wonderful alternative to this bag was the jw anderson logo bag, but I just loved the overall look of this more. (However if you are looking for a more classic/timeless style I would strongly recommend the jw anderson logo bag).
What pushed me over the edge was when I was able to purchase this bag secondhand from a private seller on ebay. Whilst this retails for an incredibly fair price on matchesfashion for $1700 AUD (Or $1500+ with this 10% off), I was actually able to pick it up secondhand for just $1000 AUD. How amazing is that!
**NOTE: JUST FOUND IT FOR $1400 AUD ON MYTHERESA INCLUDING DUTIES + FREE SHIPPING** 
Also if you sign up to ebates you can get addition 3% off! Click here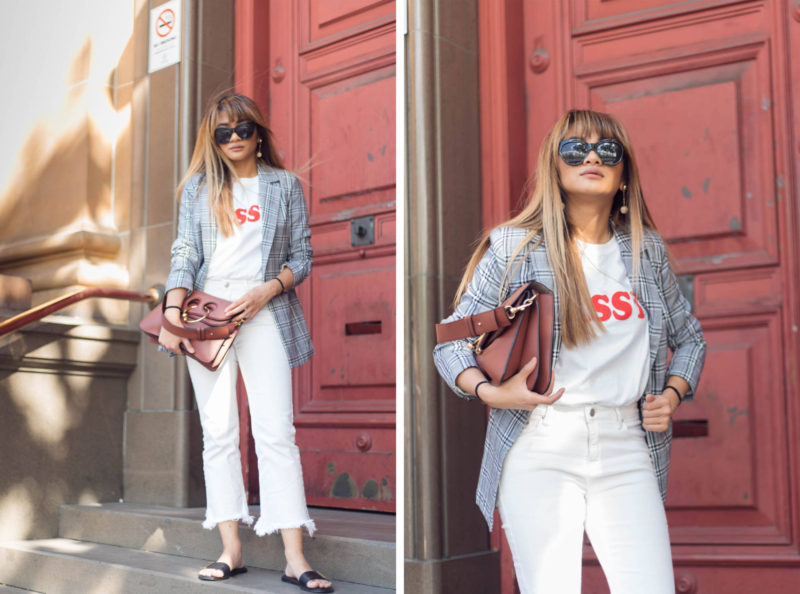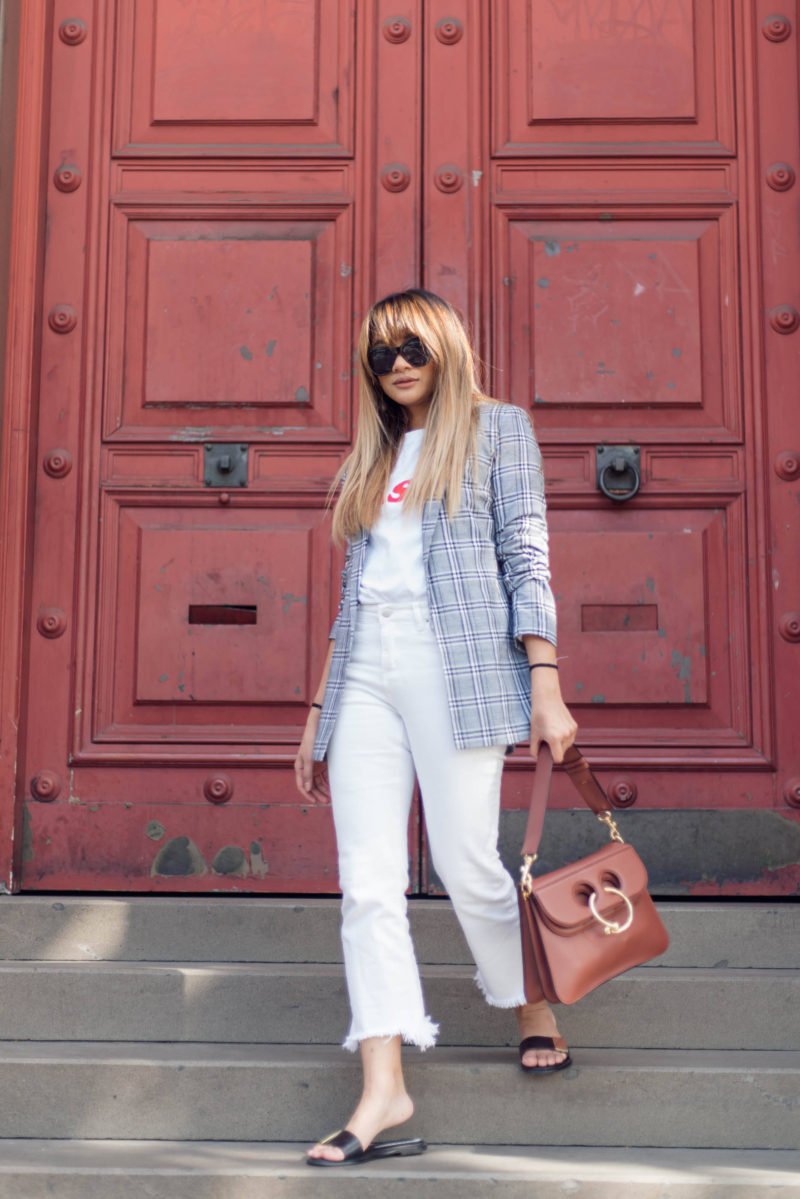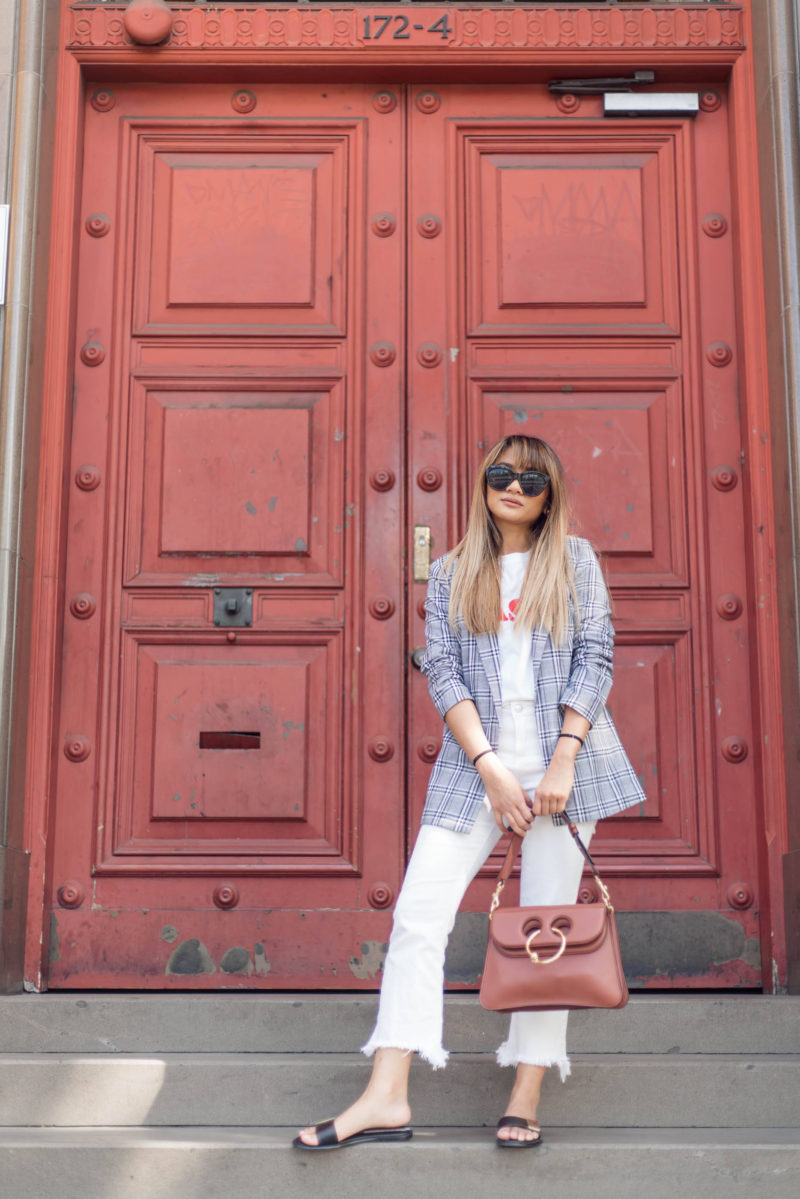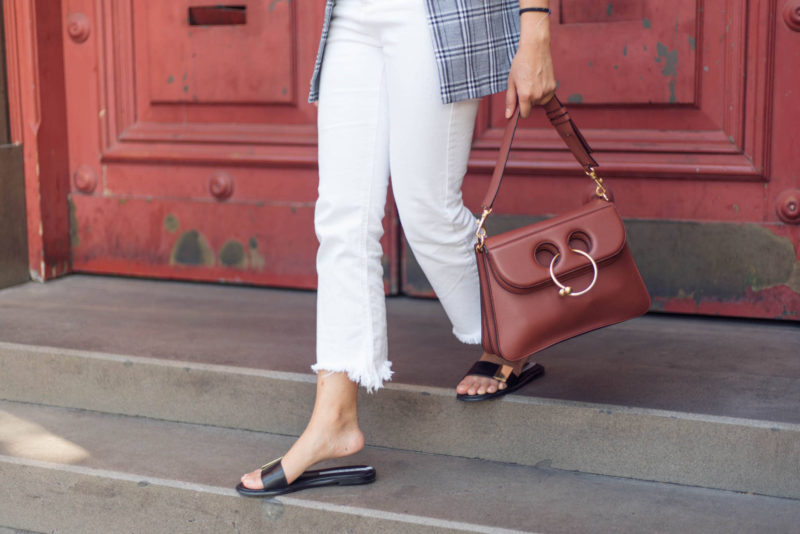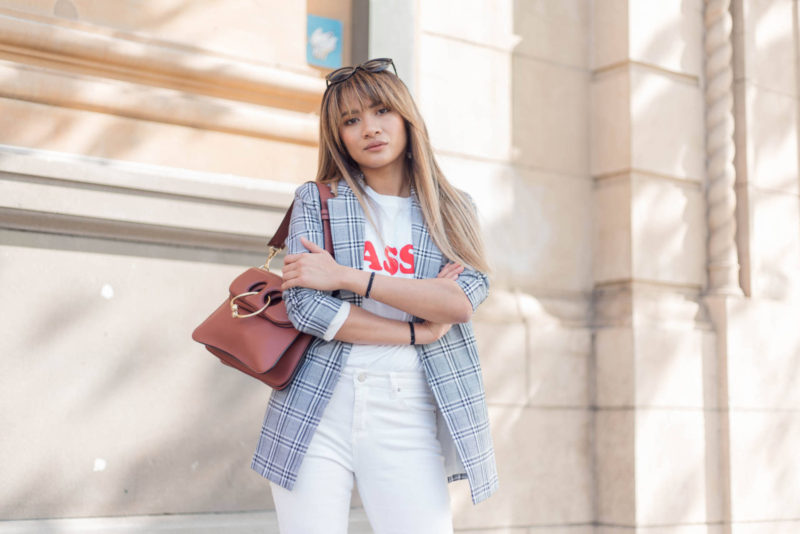 Is it just another trend bag?
So with all that been said – is it just a trend bag? Honestly who's to say. After purchasing a Dior saddle bag (which in it's days was the trendiest of all trend bag…) I feel like "trendy" is something that is up for interpretation. Everyone dreads having a trendy bag that will show age and become "last season". But after buying classic bags year after year, bags that everyone has… it's nice to have something that is more fun, more quirky, and different! The reality is, although these are "trends" as we see them on instagram and blogs, that's not always the case in real life. Which, let's be honest is the life that I live in most days.
I think that at the end of the day, bags should bring you joy and excitement. This bag does for me. So who, at the end of the day cares if it becomes last season as long as you still enjoy it? I think the key in being comfortable in buying a trendy bag is the price point. Find it second hand, buy it on sale, find a discount – this will really soften the blow!
Quick tip –  Even if you don't find a discount code for your store, there are a lot of cashback websites you should familiarise yourself with because they often have some cashback rewards which almost work like discounts. Two companies I love to use are ebates and cashrewards.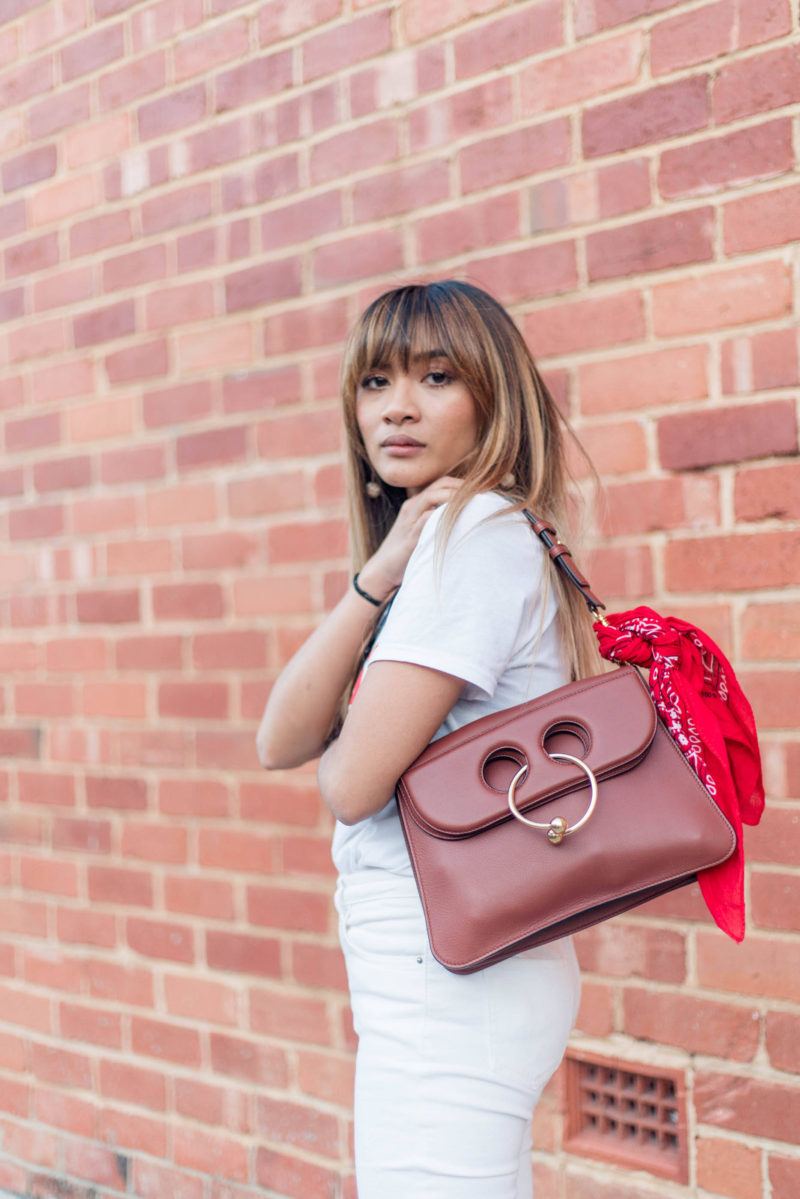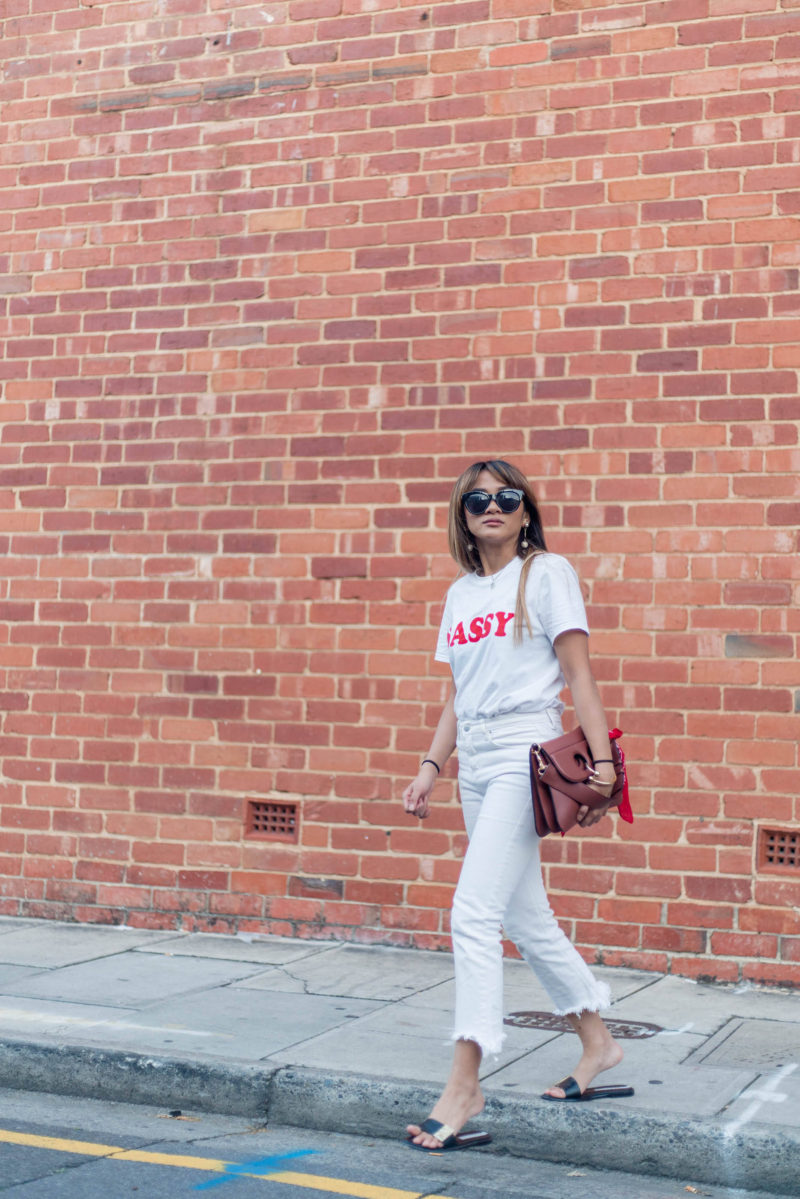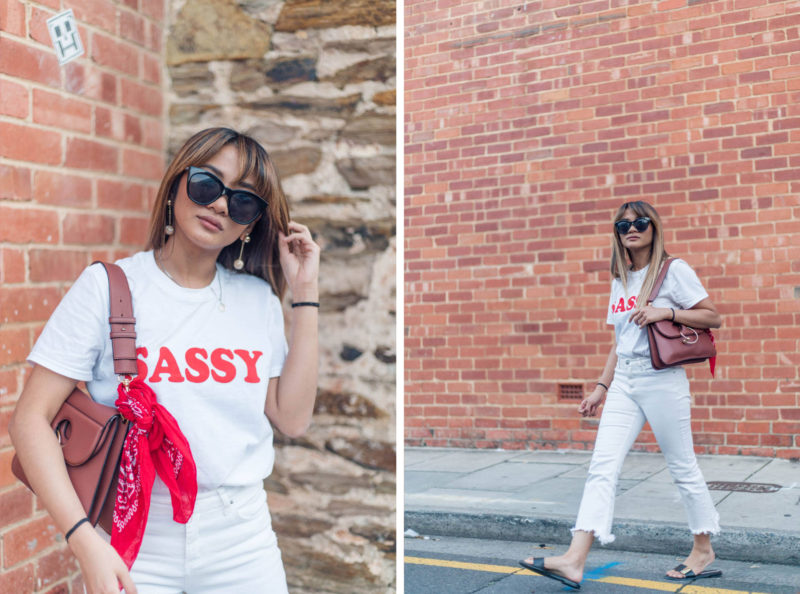 OUTFIT
TOP – MISSGUIDED | CHECK BLAZER – MISSGUIDED | WHITE CROP FRAY JEANS – VALLEYGIRL | SUNGLASSES – LE SPECS | SLIDE FLATS – ZARA | BAG – JW ANDERSON PIERCE IN TAN
FIND SIMILAR