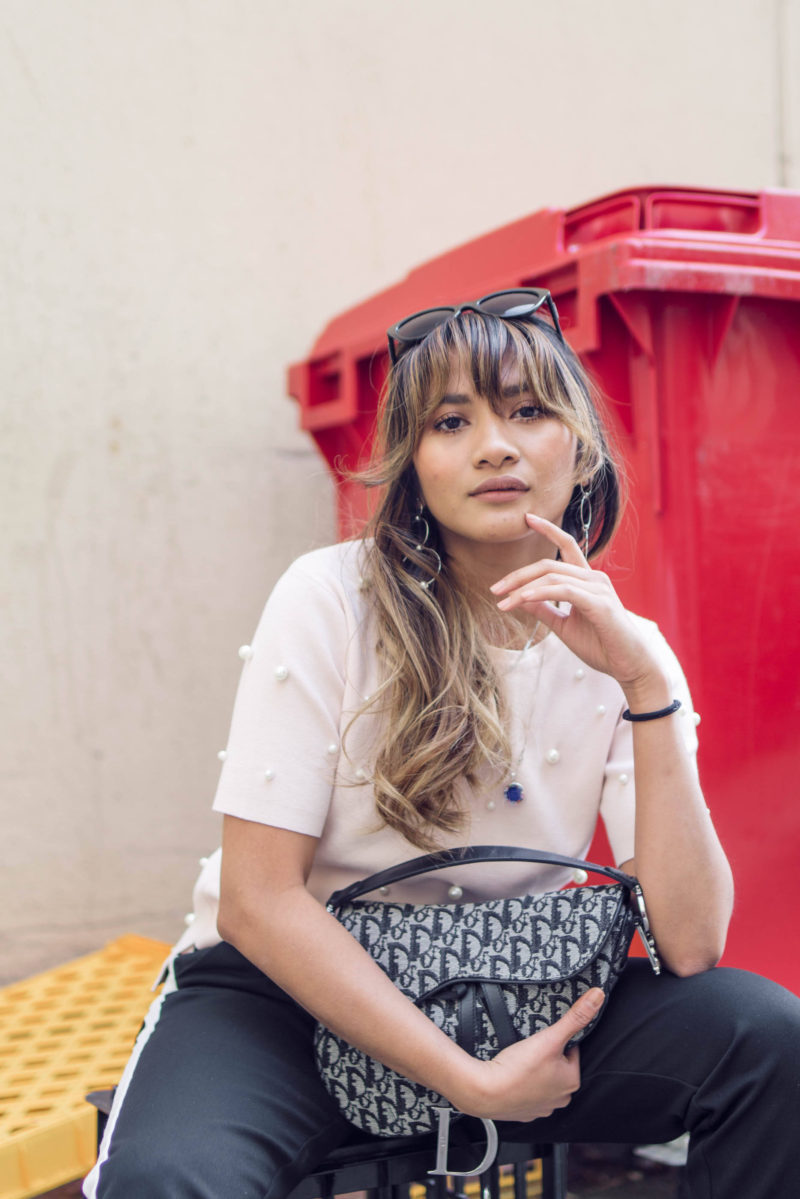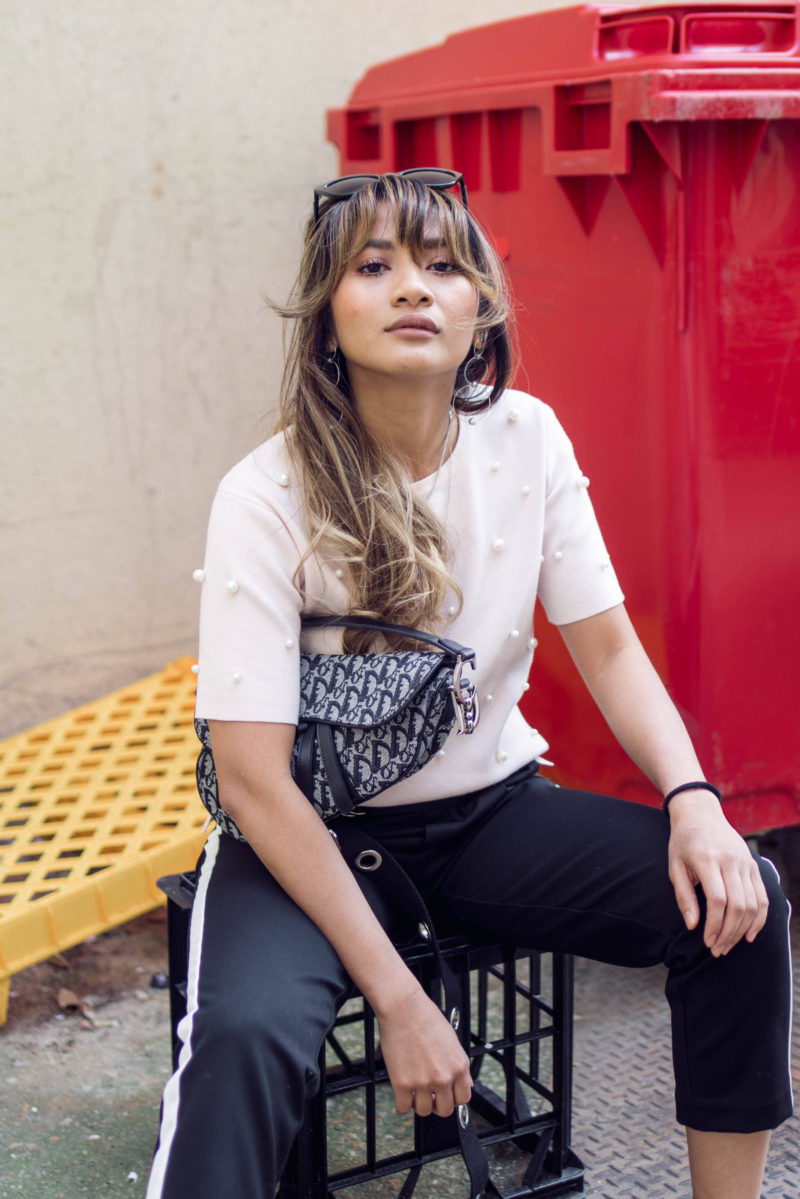 Styling my latest obssession – Vintage Dior Sadddle bag
If you follow me on my youtube and instagram (basically anywhere else apart from my blog), you probably already know about my sick obssesion with this Vintage Dior saddle bag (or vintage Dior bags in general lets be honest… remember this post here?) 
I was able to purchase this amazing piece from a Japanese Consignment seller for an absolute steal, and I couldn't be happier. We immediately took some photos by a garbage bin (literally) and I actually loved them! So apologies in advance for the picture overload!
You guys already probably know that the hype is REAL with these vintage Dior pieces. Since Dior recently reintroduced the trotter print into their collection, everyone has been eyeing the second hand market for cheap vintage pieces with the trotter print. If you don't know what this "trotter print" is, it's basically the Dior monogram.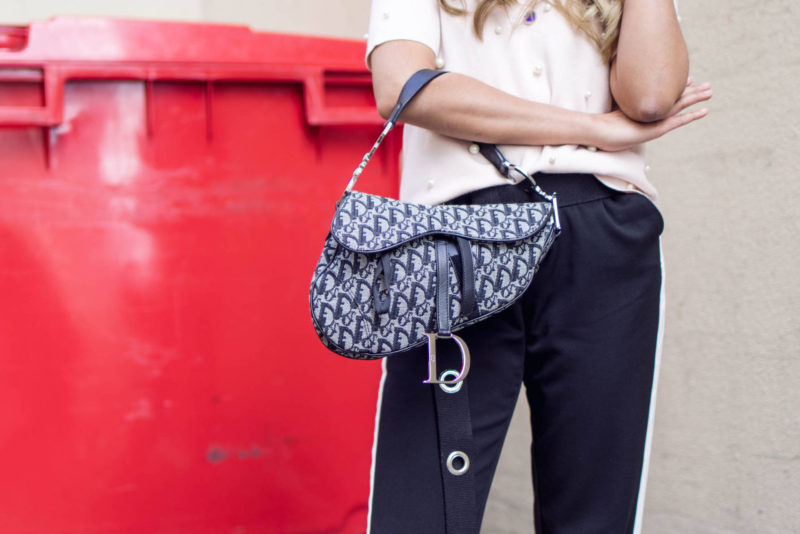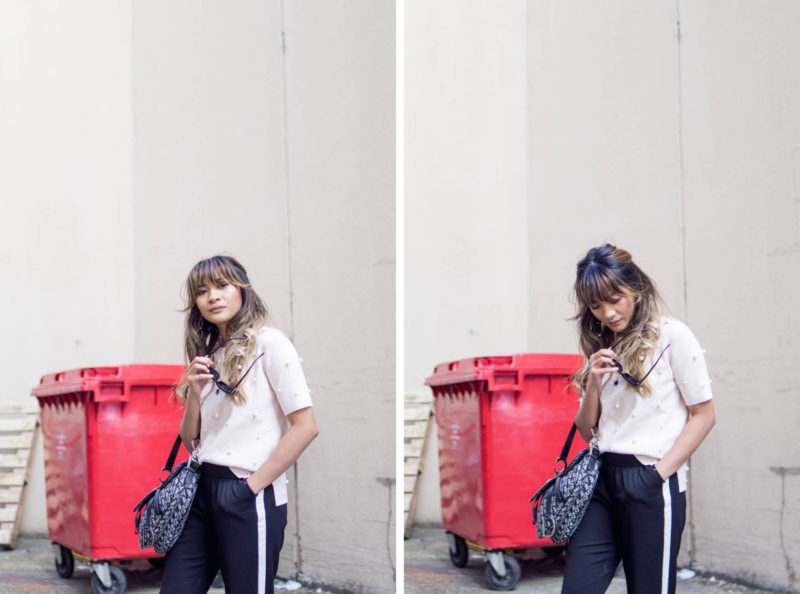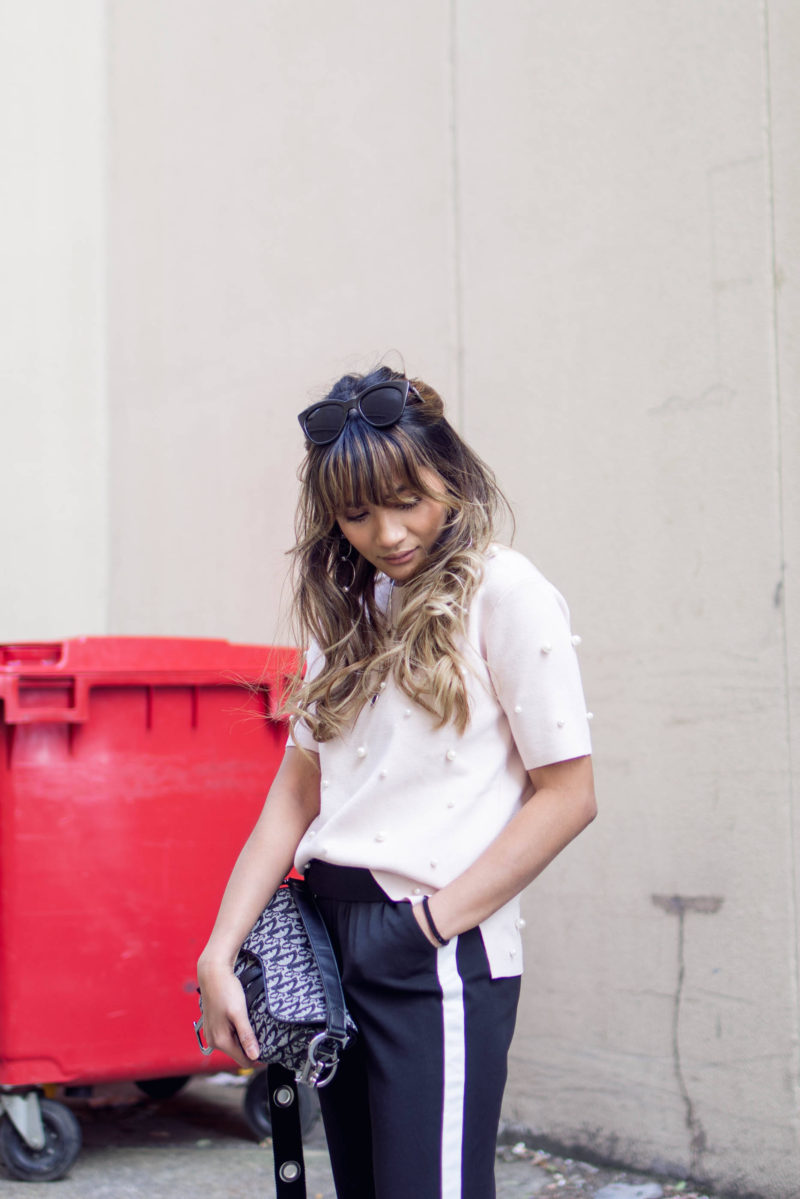 DIOR SADDLE BAG – YAY OR NAY?
Now despite all the hype you're probably asking – is it worth it? WELL, that depends. I thought I would by summarising it in a good 'o pros & cons list. So here we go!
Pros
Affordable (depending on your seller!) – Ummm I got this for approx $250 AUD for a designer handbag. Isn't that crazy? Dior guys! Dior!
Statement piece – you feel almost cooler than everyone with their new dior trotter prints because its "vintage" (that always makes you cooler by default!)
Trendy – it's back in style! The trotter print is crazy hot right now… and honestly vintage monogram prints in general are super popular!
Durable – Now this does depend on what material you get, but this canvas style is amazingly durable! I'm not worried about it scratching or deforming, and in general stains can be quickly removed.
Looks amazing with everything!
It's iconic vintage dior!
Cons
Expensive (depending on your seller!) – Now I know that I just mentioned that this was cheap/affordable… but since sellers are aware that dior trotter print is back in style, they're overpricing these pieces! So I have seen them sell for upwards of $1000 AUD (which is crazy!) So definitely look around!
Fussy – I sort of knew that this was a fussy bag because of the shape alone, but I didn't realise just how fussy! Now don't get me wrong, it's not as bad as other bags out there, but the fact that it's in a weird saddle shape does mean it takes you an extra minute or two to pack the bag.
Doesn't fit much – I have to admit that for the size I did expect it to fit more than it does. It still fits the essentials, but would have been nice to fit a lot more.
Not super versatile – You guys know I'm the biggest fan of versatility. And the definition of versatility in a bag to me is it's ability to be able to be worn several ways. Hand carry, shoulder, cross body, etc. Now this bag has a short strap which is amazing for the shoulder, but unfortunately this is not removable so I cant make it quite work for crossbody. Which is a real shame because the mini version of this is PERFECT for cross body!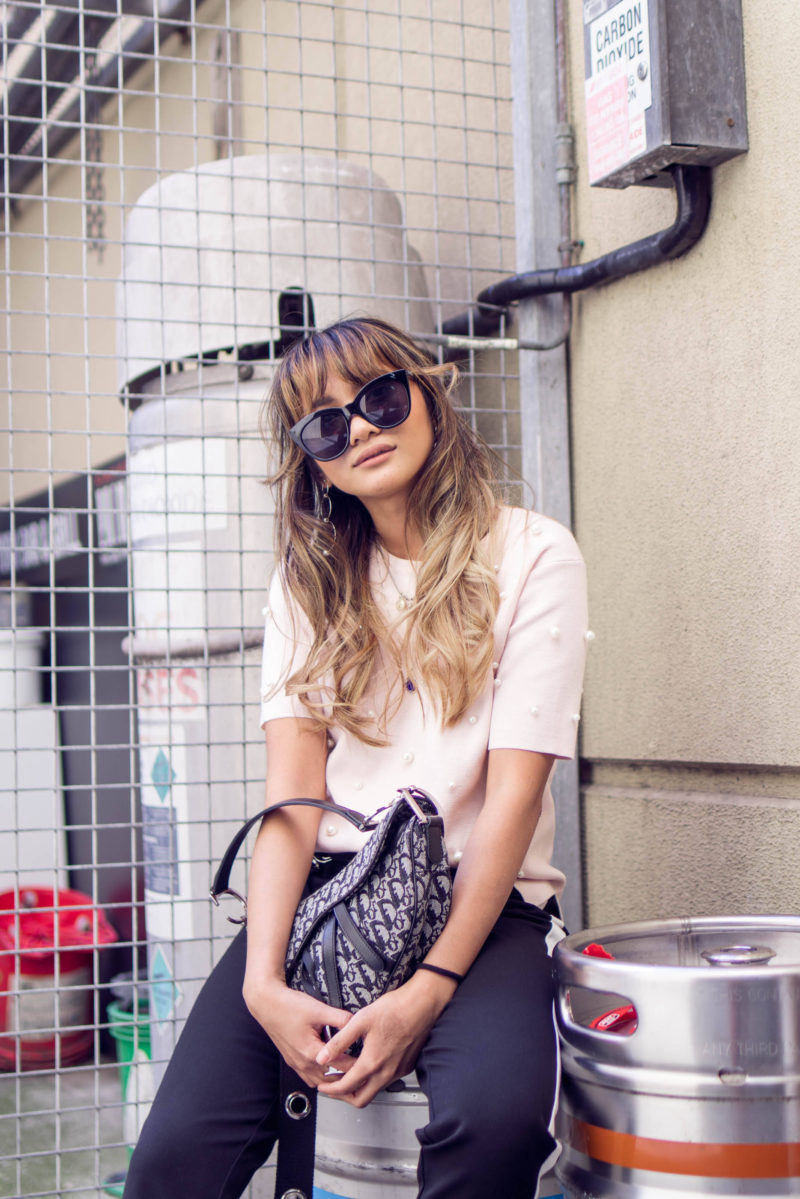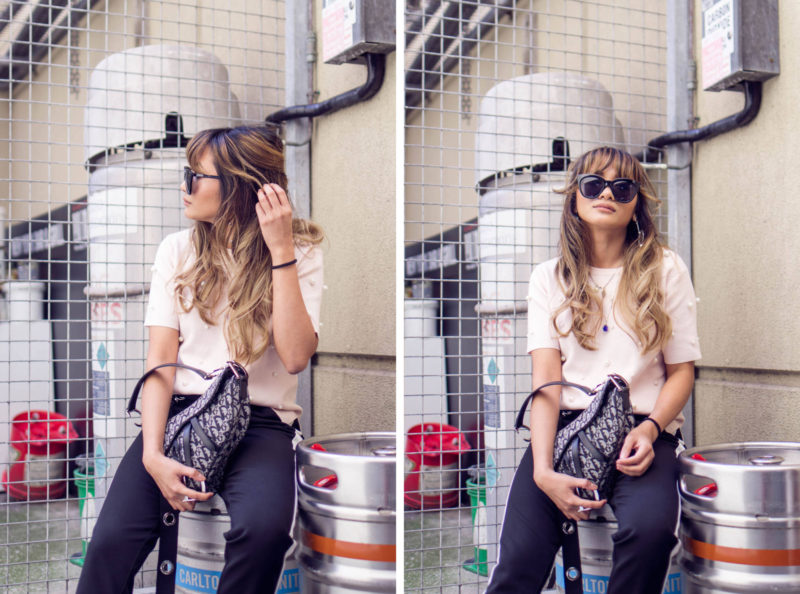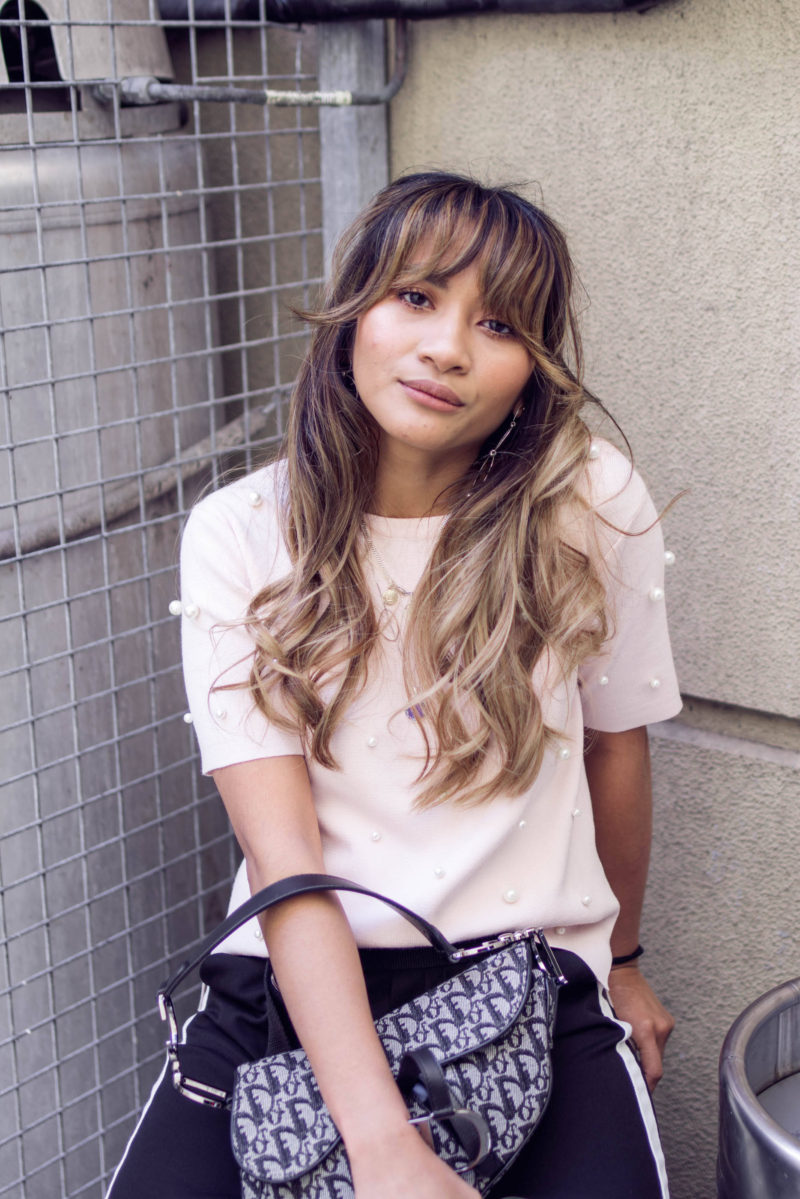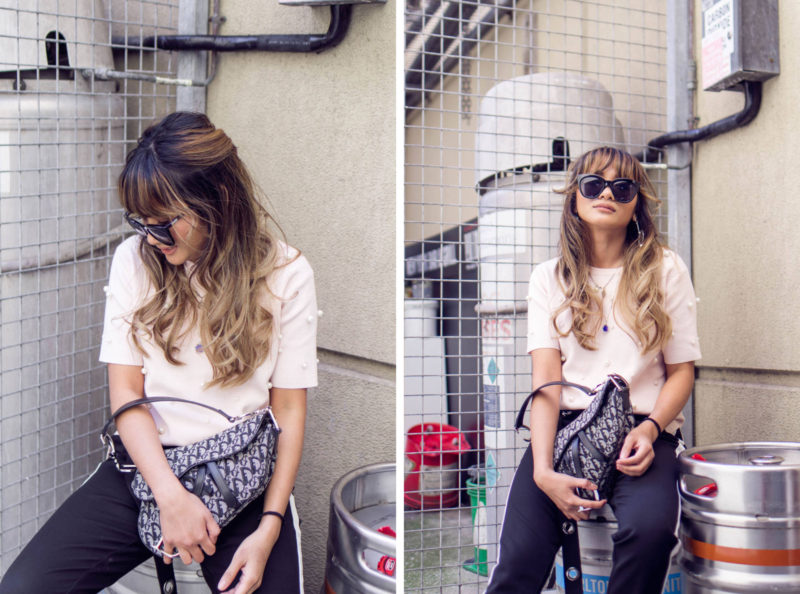 So after all that do I personally recommend it? YES! BECAUSE I LOVE IT!
I think at the end of the day if a bag makes you excited about wearing it, that what matters. And honestly, I'm totally smitten with this bag. I love how I feel cool wearing it, I feel trendy and "on point". And it always makes me happy when vintage bags are able to make a come back because who doesn't love recycling trends and pieces? If you're one of the lucky few who had a bag-a-holic mother/father – how cool is it rocking a piece that has been passed down?
Click here to check out my video review  & whats in my bag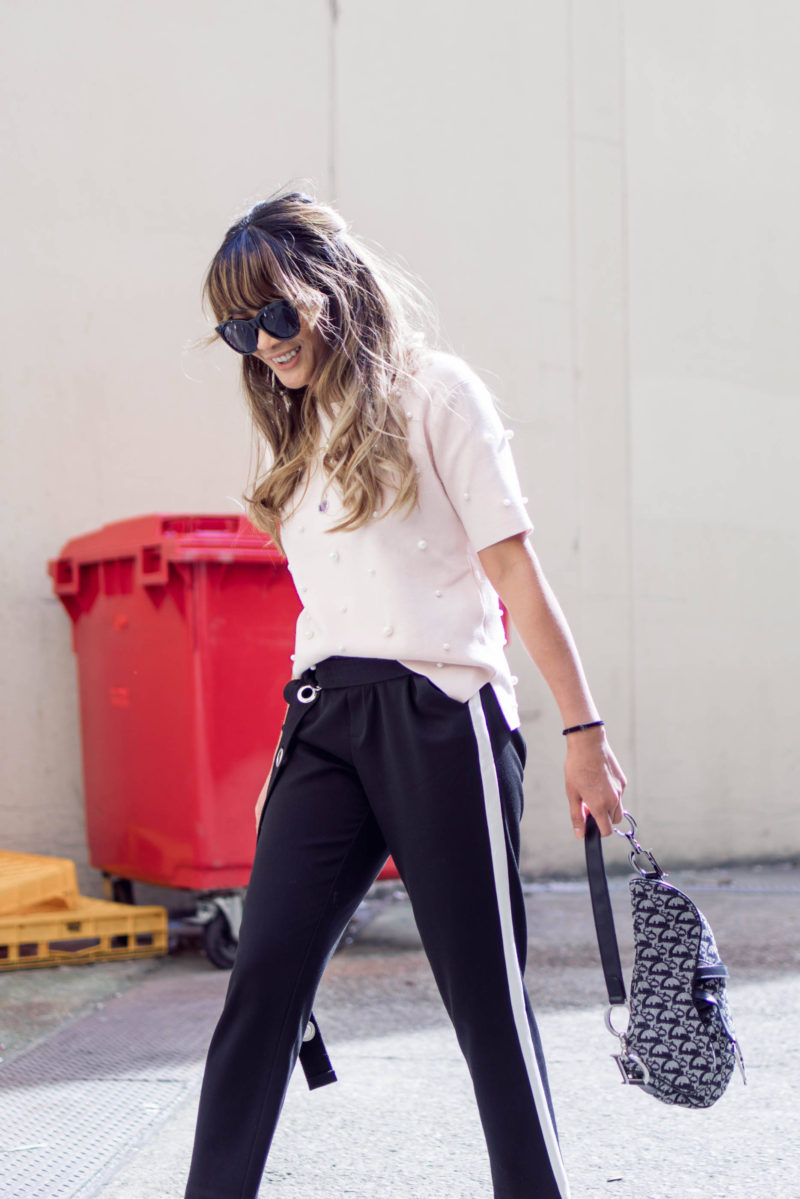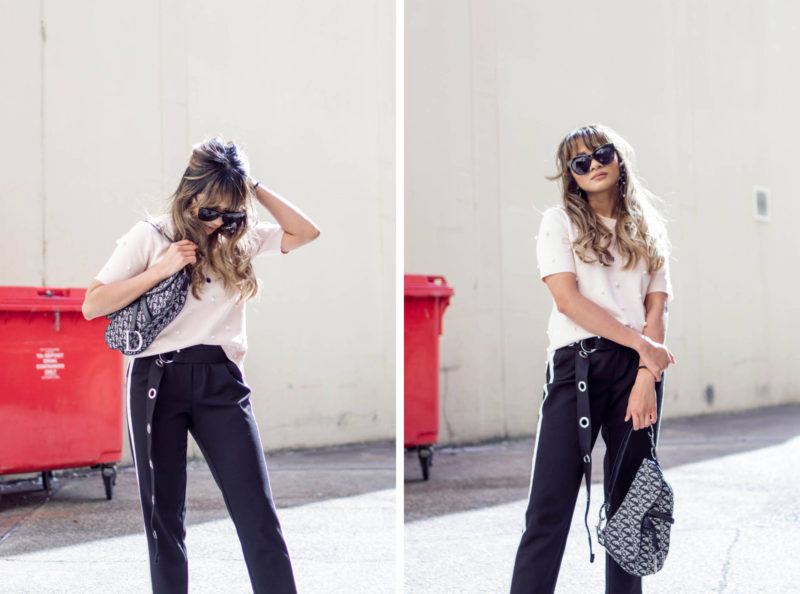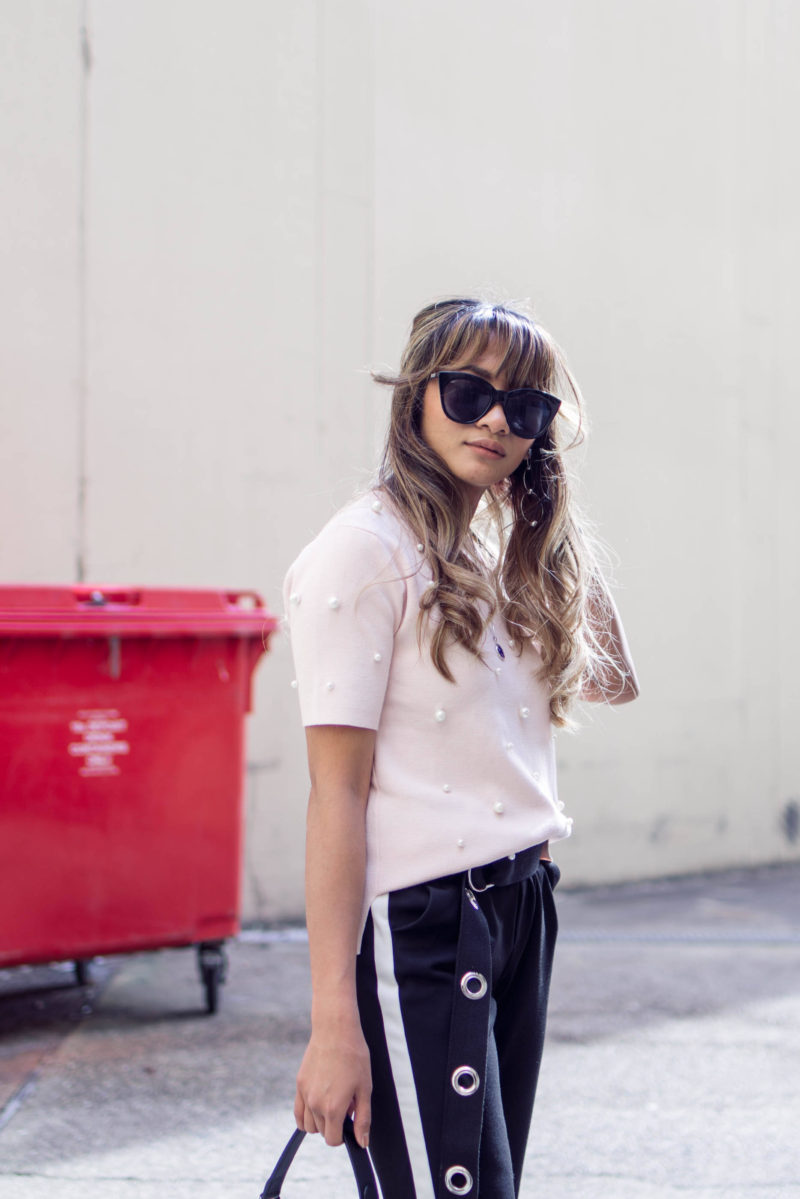 What are you waiting for? Get shopping!
So if you're after your own vintage piece, there are two main places I do recommend and have personally shopped for. First is of course ebay (because if I could be the company mascot I so would)… and the second is actually vestiaire collective. Not sponsored by either of them, but I do think they have the best deals available. Make sure you always authenticate your pieces though! And if this is your first time buying a second hand item make sure you check out my buying video guide HERE and HERE.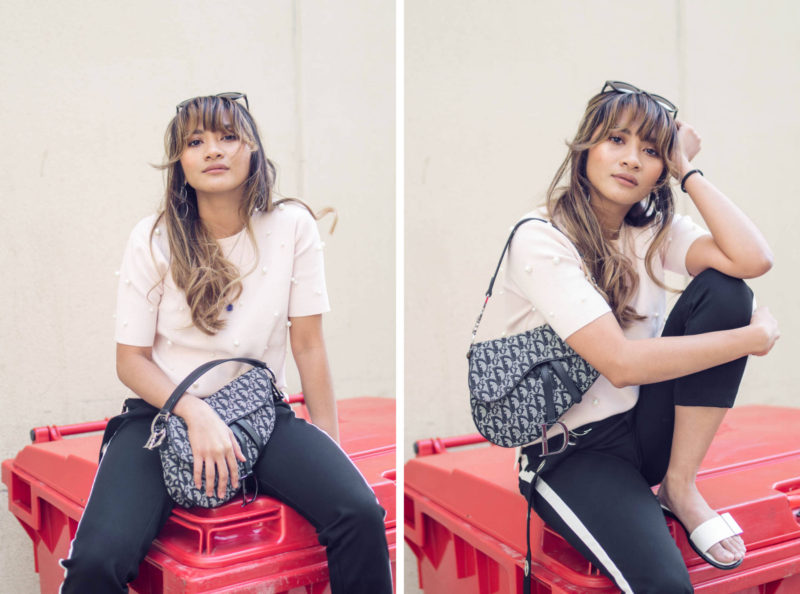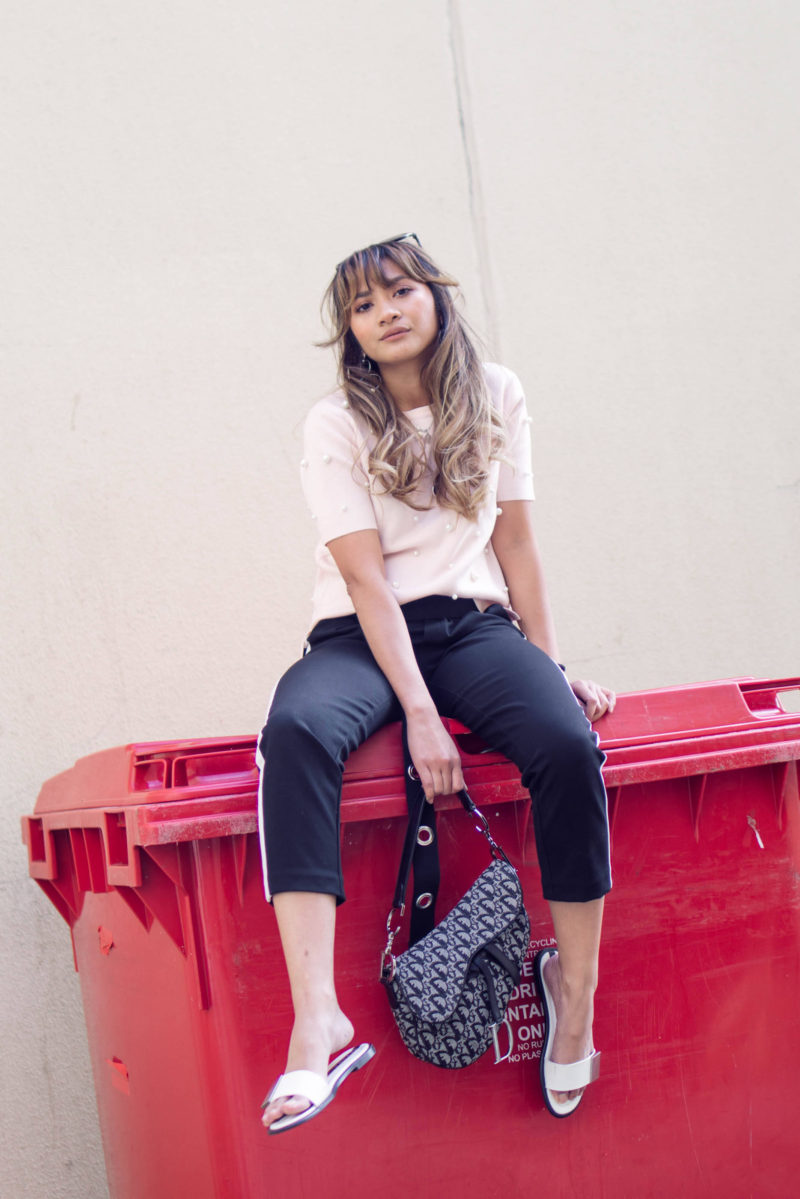 OUTFIT
TOP – ZARA | PANTS – ZARA | SLIDE SANDALS – ZARA | SUNGLASSES – LE SPECS | BELT – MISSGUIDED | EARRINGS – H&M | BAG – DIOR SADDLE BAG
SHOP SIMILAR