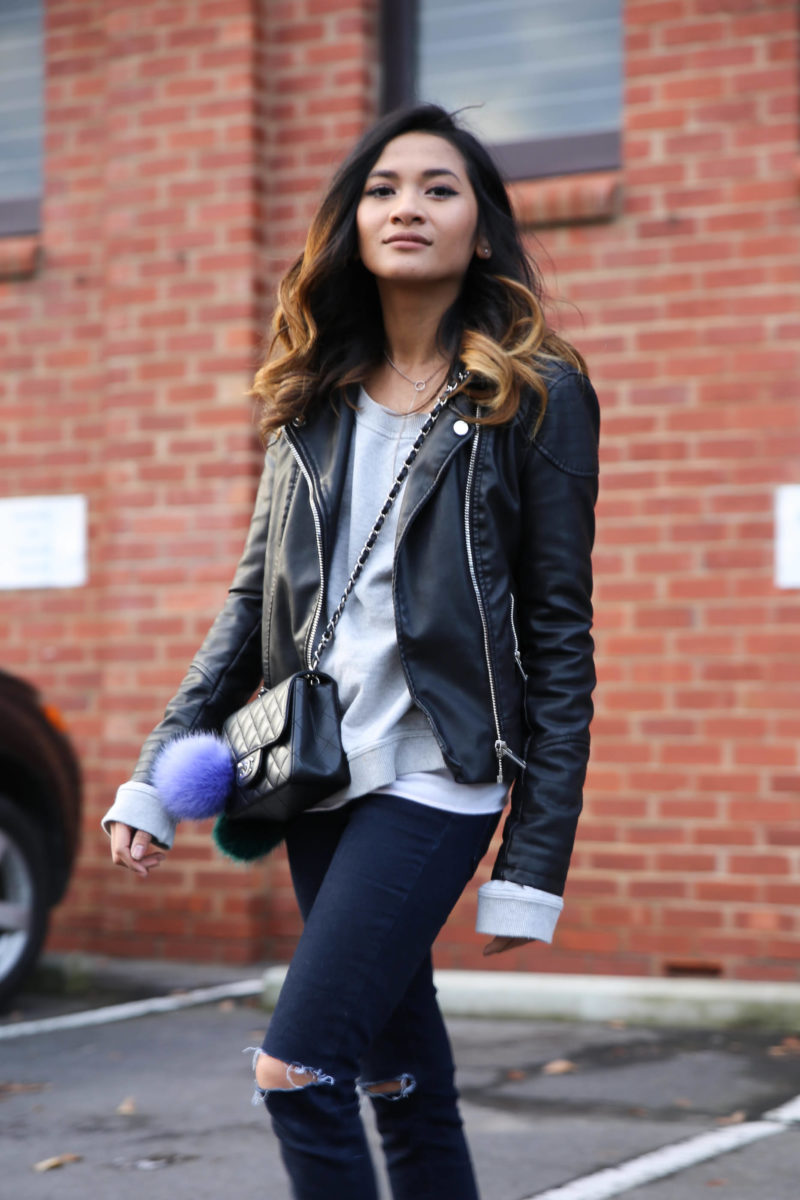 Whilst all of use here in the southern hemisphere are approaching Spring & Summer, I know that a lot of you guys in North America/UK/Europe are actually going into Autumn/Winter (lucky ducks!). Now I don't want that when you guys read my blog that you feel completely disconnected from the photos, so I've actually accumulated several of my A/W2016 looks to publish in the next few weeks.
Initially I just wanted to incorporate them into my blog on a weekly basis, but to make things interesting I thought I would publish it in bi-weekly Inspo every fortnightly… confused? Me too. Basically this week I'll be uploading two looks on how to style a Autumn/Winter staple – such as this faux leather Jacket! Then next week, I will post a spring look/handbag review/beauty review/etc. Does that make sense?
Now I know it's a bit all over the place, but hopefully you guys will get the gist. Also I'm going to try and make my posts more scheduled, with posts every Tues & Fridays (+ Sun if I'm feeling extra productive)
So lets talk more about "
the leather jacket"
If you guys have seen my birthday wishlist, I'm lusting after the All Saints Balfern Jacket so bad. And in actual fact, I did actually purchase it for myself but ordered the wrong style. Now that jacket costs a pretty penny, but the fit was amazing. If you guys know how much I ended up buying for my birthday, you can understand why I've held of re-ordering it, but it's definitely still up there on my wishlist. A leather jacket (whether real leather or faux leather) is an absolute must in any wardrobe, and there's nothing that screams AW like a leather jacket! So if you haven't bought one yet, what are you doing! Get one!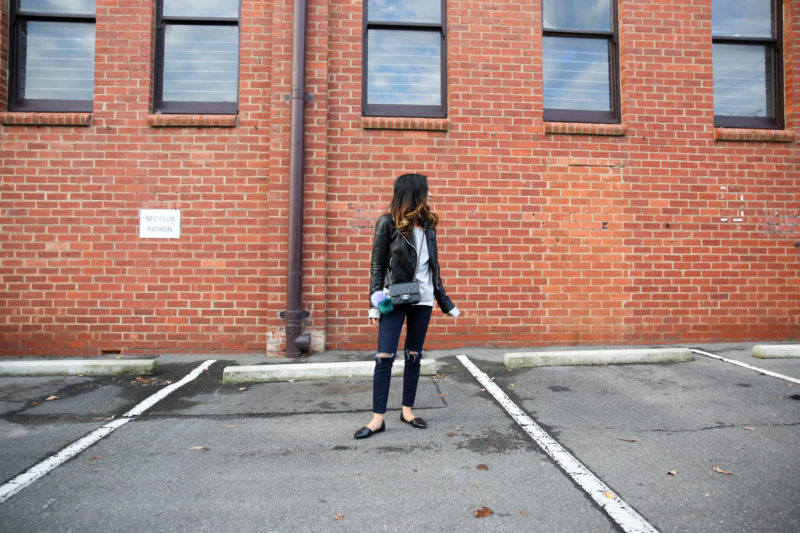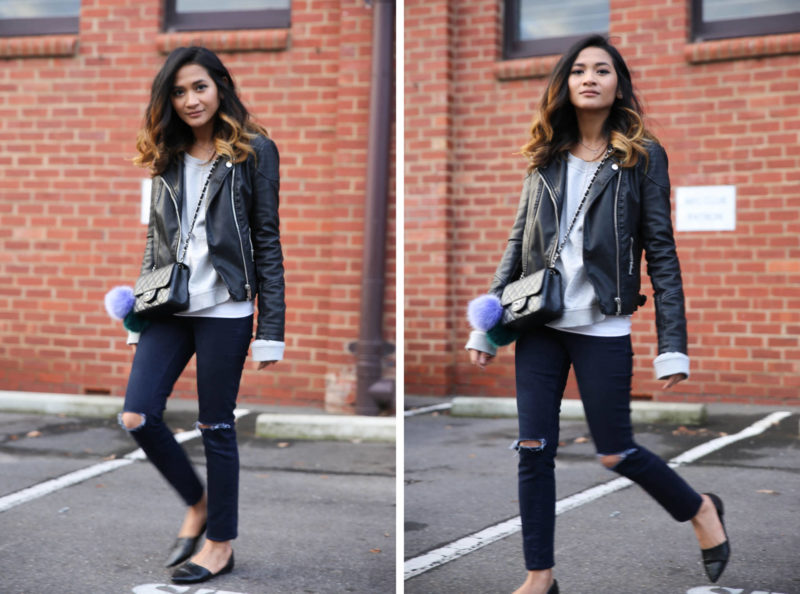 So let's talk a little bit about this outfit. This is typically a "grab & go" look for me. That is skinny jeans, flats, sweatshirt & leather jacket. Go with a neutral colour palette, add your favourite bag, and you're out the door. It's not meant to be fussy, nor is it mean to be super chic. It's just a casual, easy outfit that anyone can pull off time and time again! Of course it wouldnt be "me" if I didnt have my coloured poufs to go with it which just adds the perfect amount of fun to the look!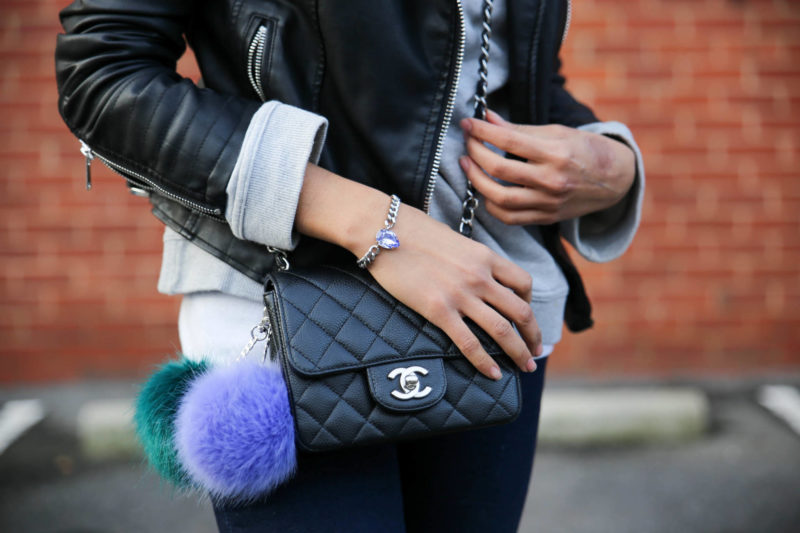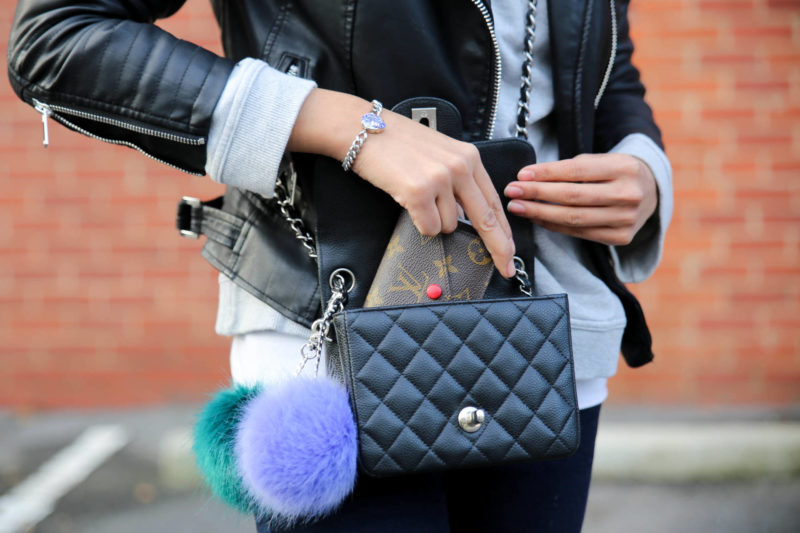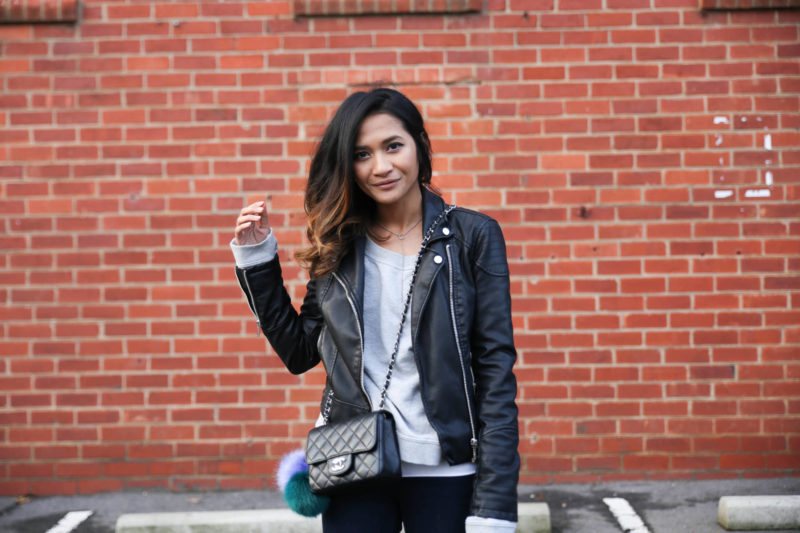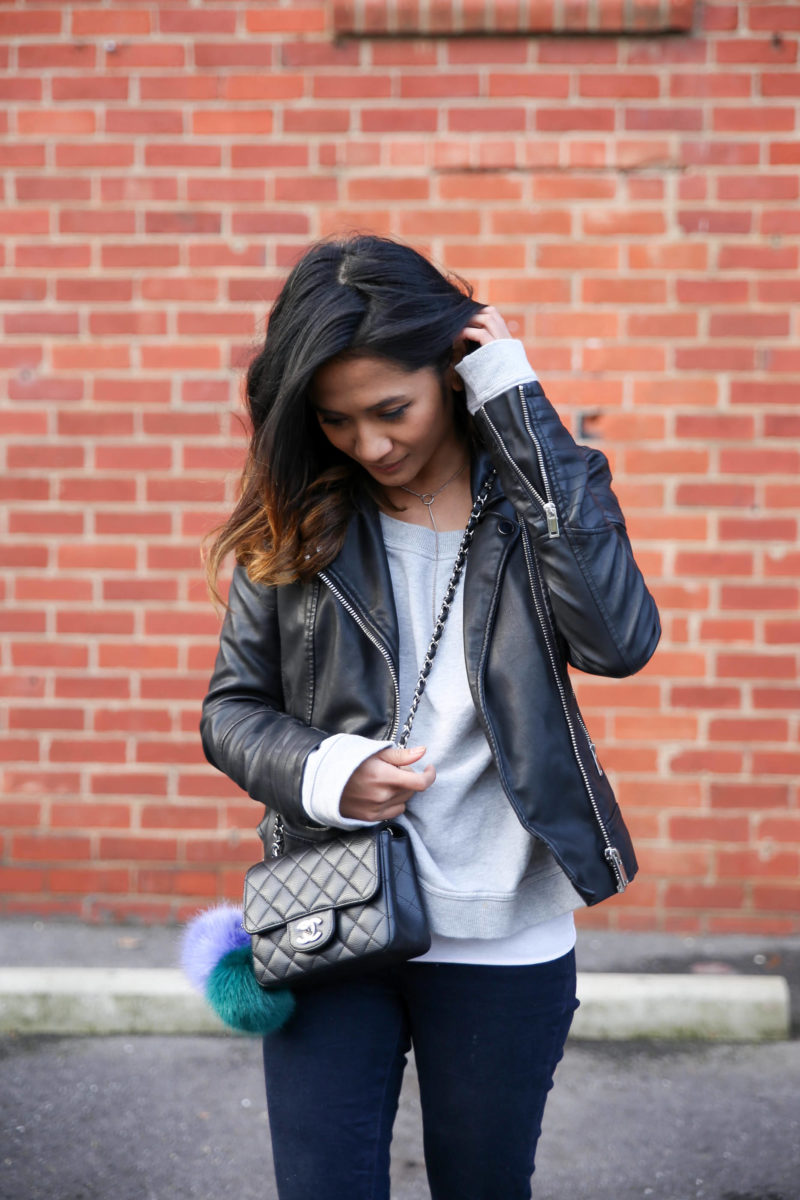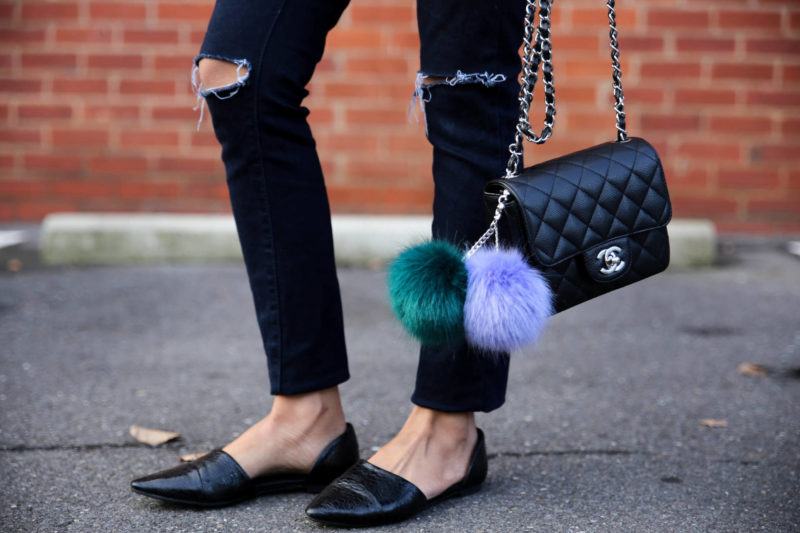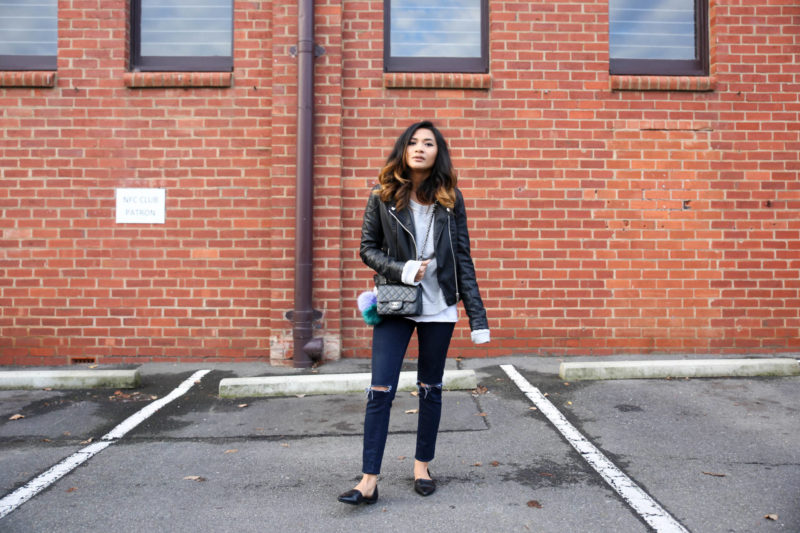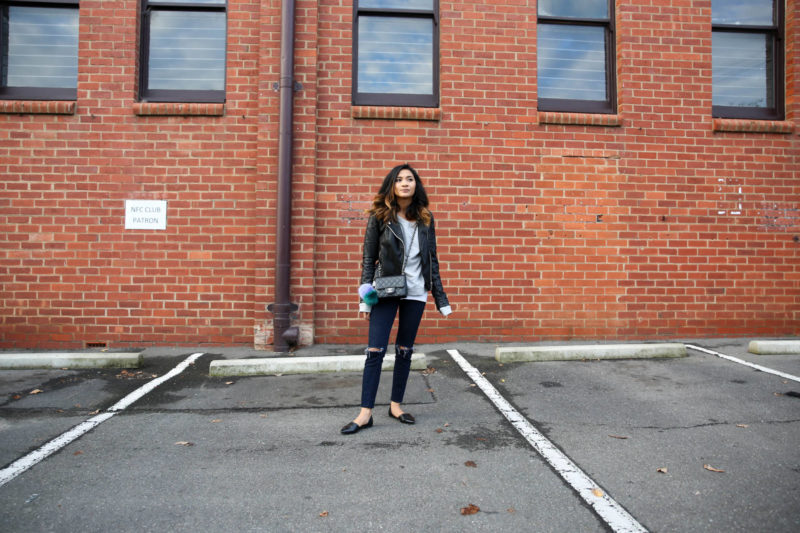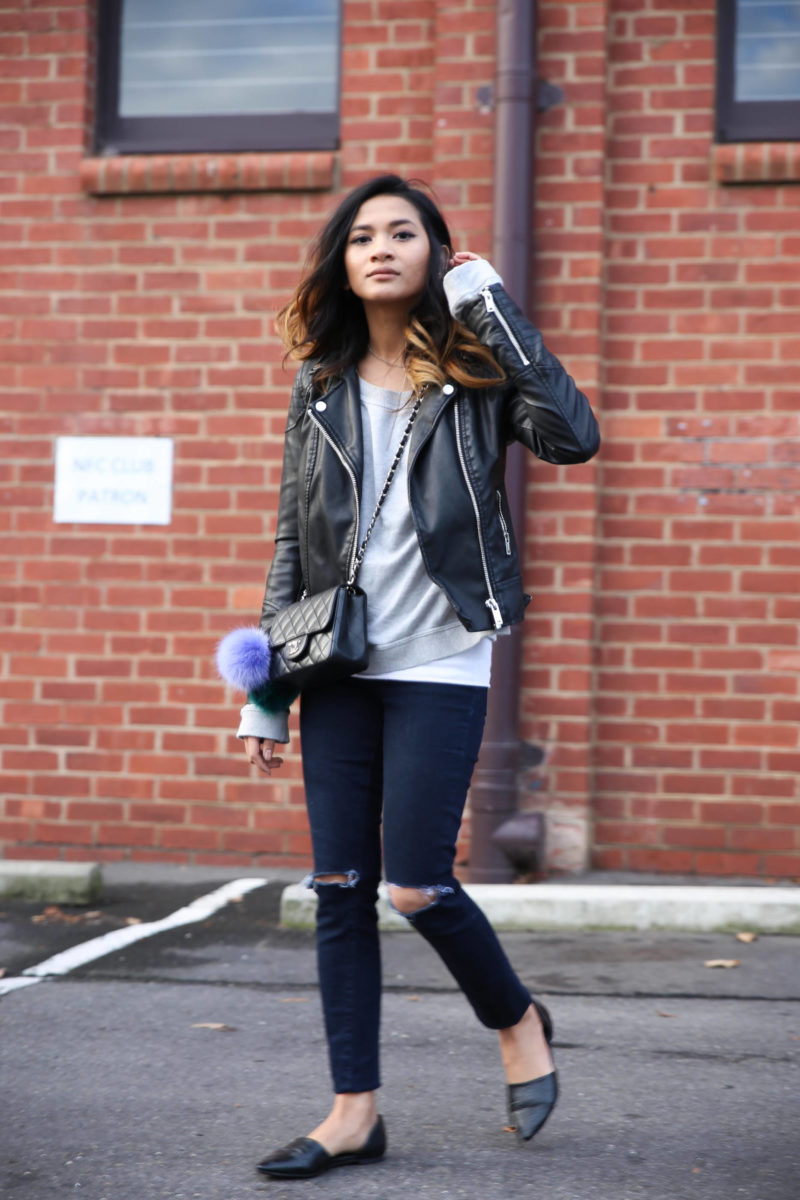 Outfit Details:
FAUX LEATHER JACKET: FOREVER NEW | SWEATSHIRT: BONDS | RIPPED JEANS: COTTON ON | FLATS: TARGET | BAG: CHANEL SQUARE MINI FLAP
SHOP SIMILAR So, what do you guys think? Excited? Confused? Looking forward to it? Let me know your thoughts in the comments! xo