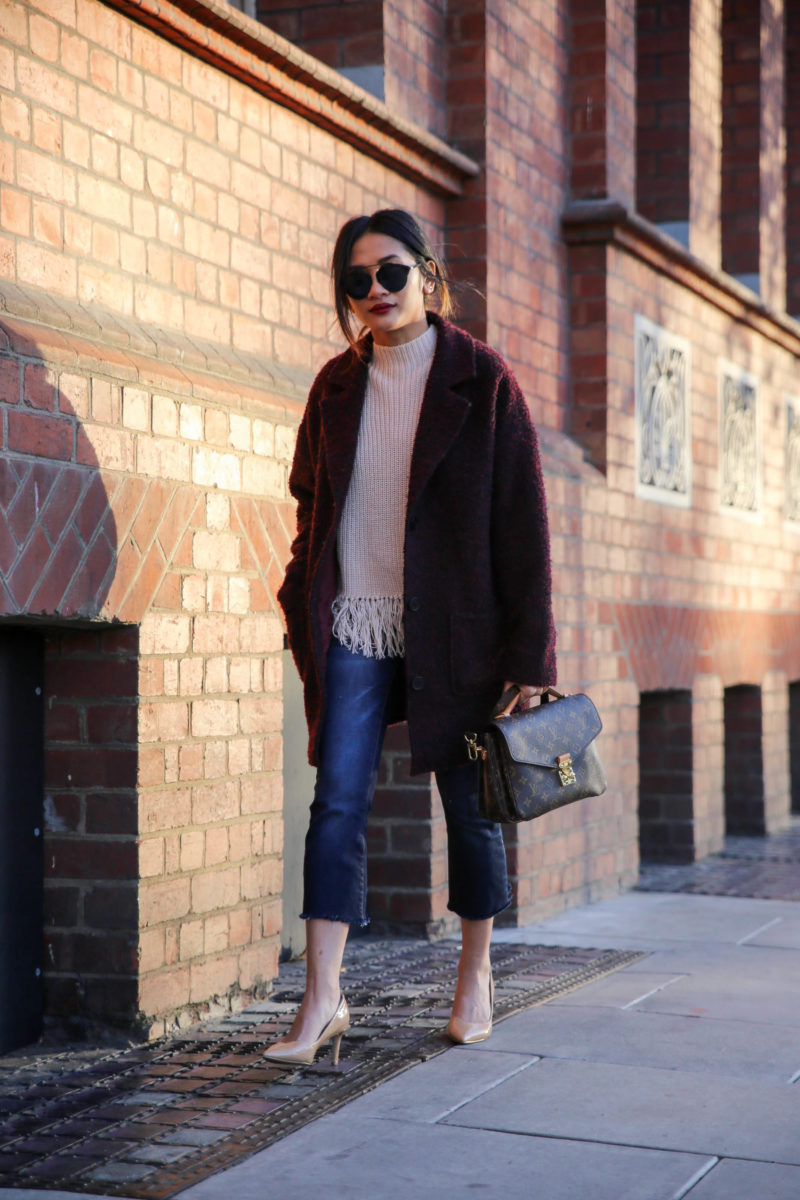 I love these photos. It was just the perfect timing for the perfect lighting. Not only that, but the weather was just right. It was cool enough to wear a coat, but warm enough to wear cropped jeans and a sleeveless knit. I love days like these, especially when spent strolling down Adelaide's gorgeous North Terrace.
These photos remind me of exactly how much I'll miss Adelaide. Over the next few months, I'll be preparing to move again, this time to Brisbane for work. Although it'll be a good change and I'll be able to see some of my close friends more, I will honestly miss this place. I moved to Adelaide at the start of 2014 for internship,  and I fell in love with the gorgeous historical architecture located around the cozy city centre. As controversial as it may sound, Adelaide for me is like a miniature Melbourne (and I stress on "miniature") If anyone knows me, there's one thing I love, and thats history. I love old buildings. I love stories. I love to walk down streets and think about what these buildings have seen, have witnessed. From the old RAH hospital to the Harry Potter-esque Wings of the State library, North Terrace is my favourite place for a stroll. Although I've only been in Adelaide for 3 years, I've grown a fondness for this quaint city, and I hope to continue to show to you guys some of the gorgeous architecture/backdrops it has to offer through my blog.
For now, I hope you guys enjoy and I'm excited to show you more!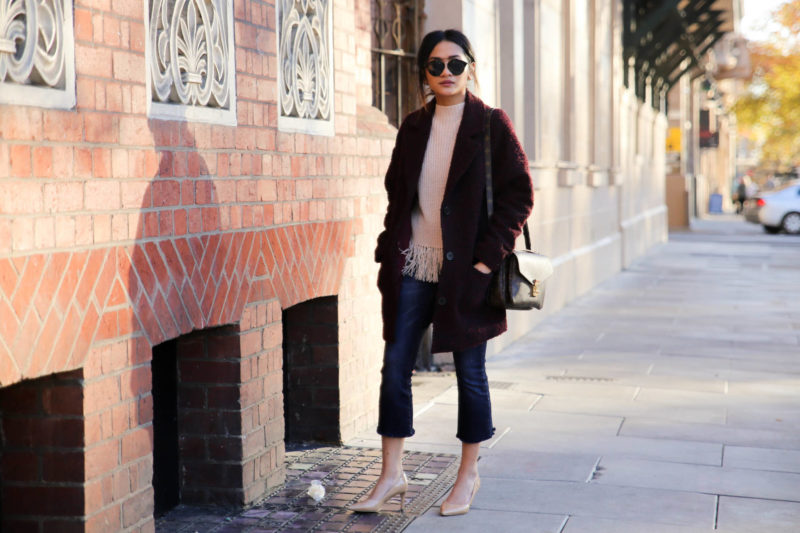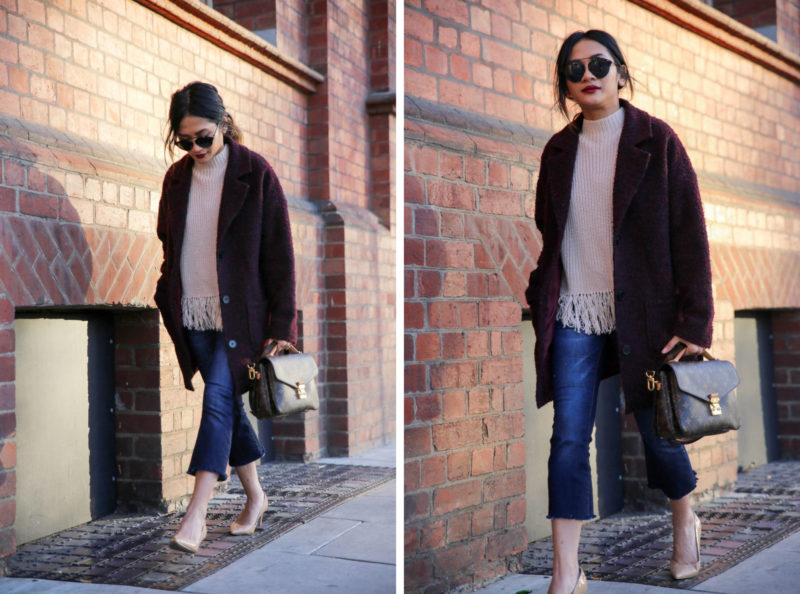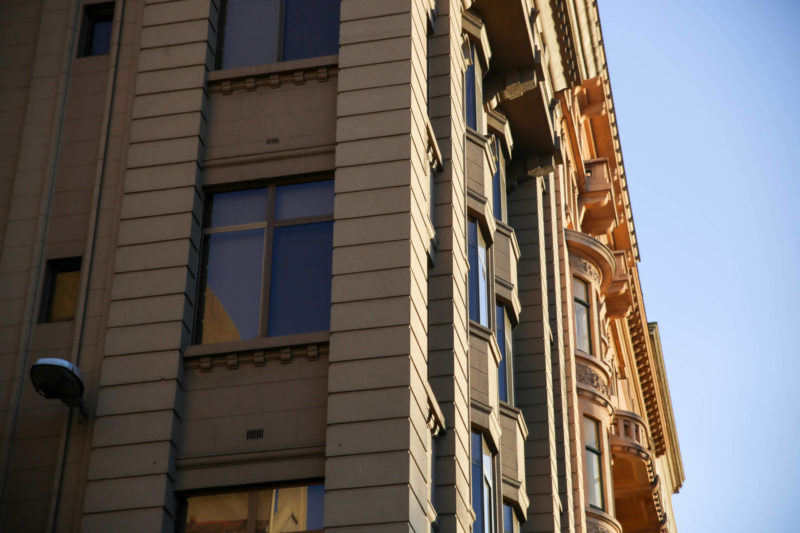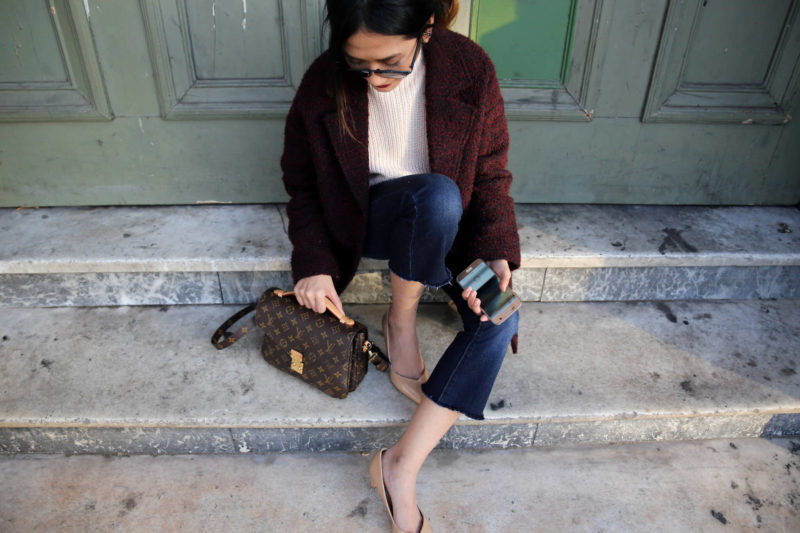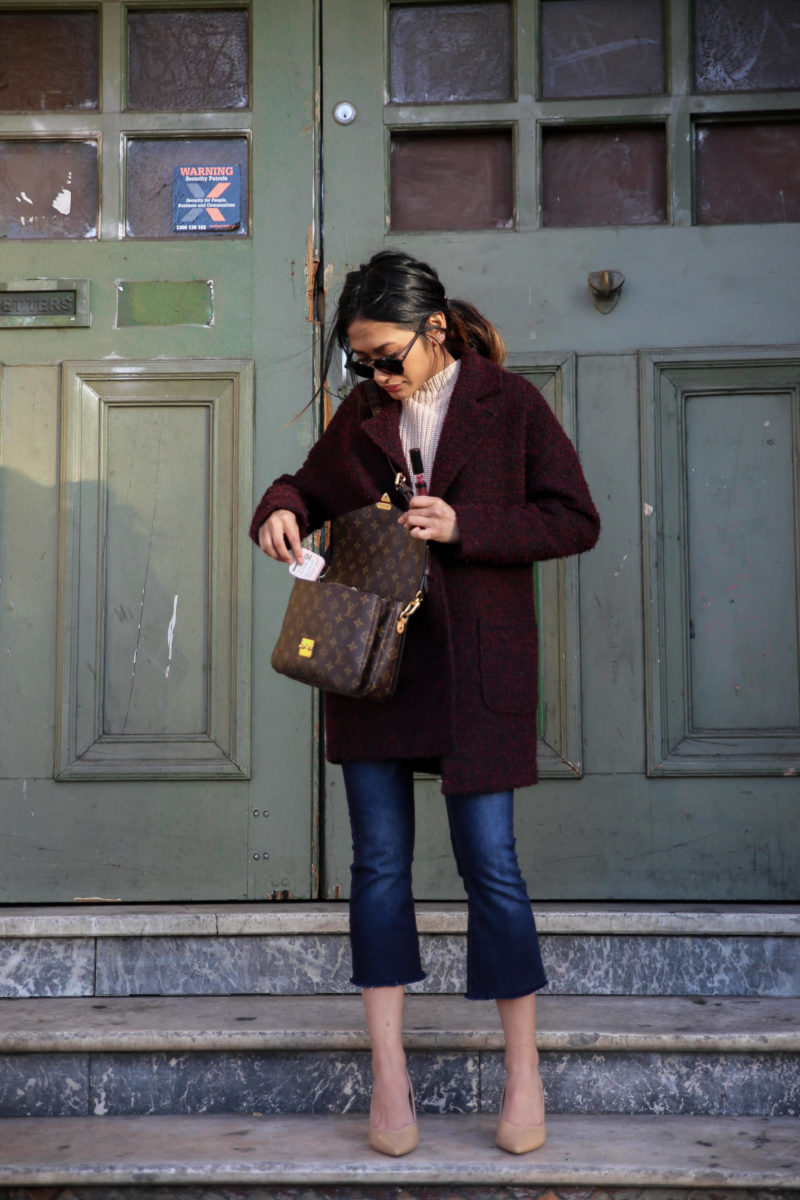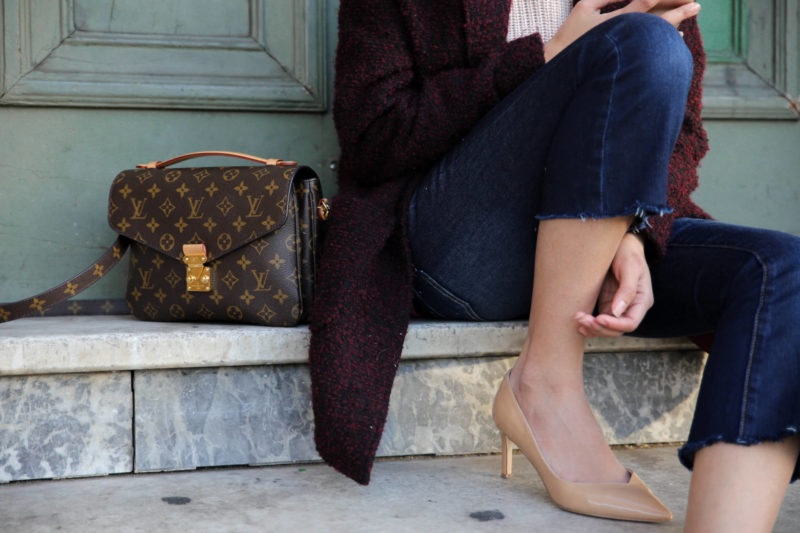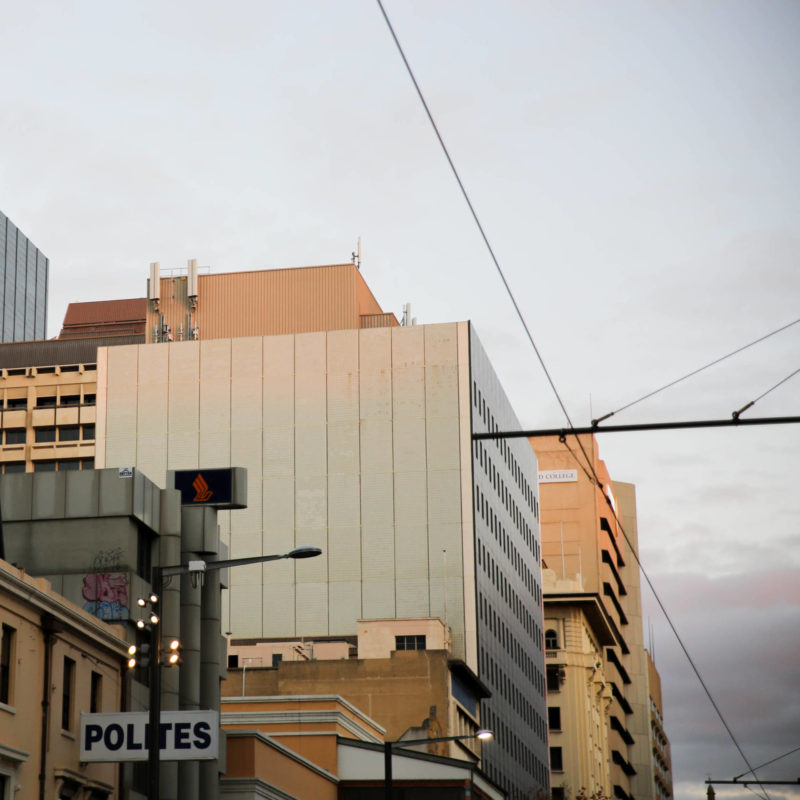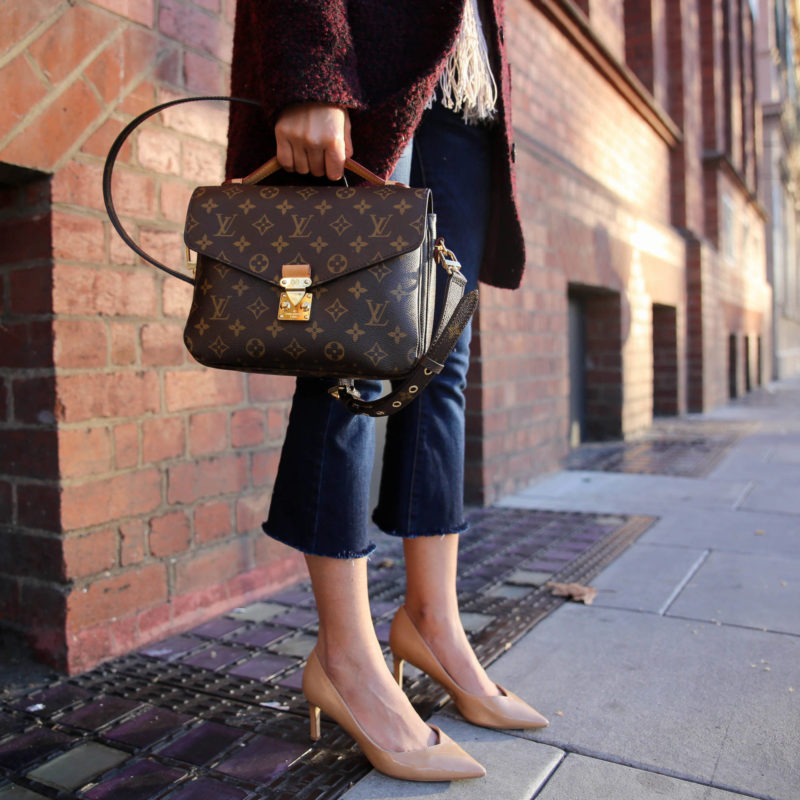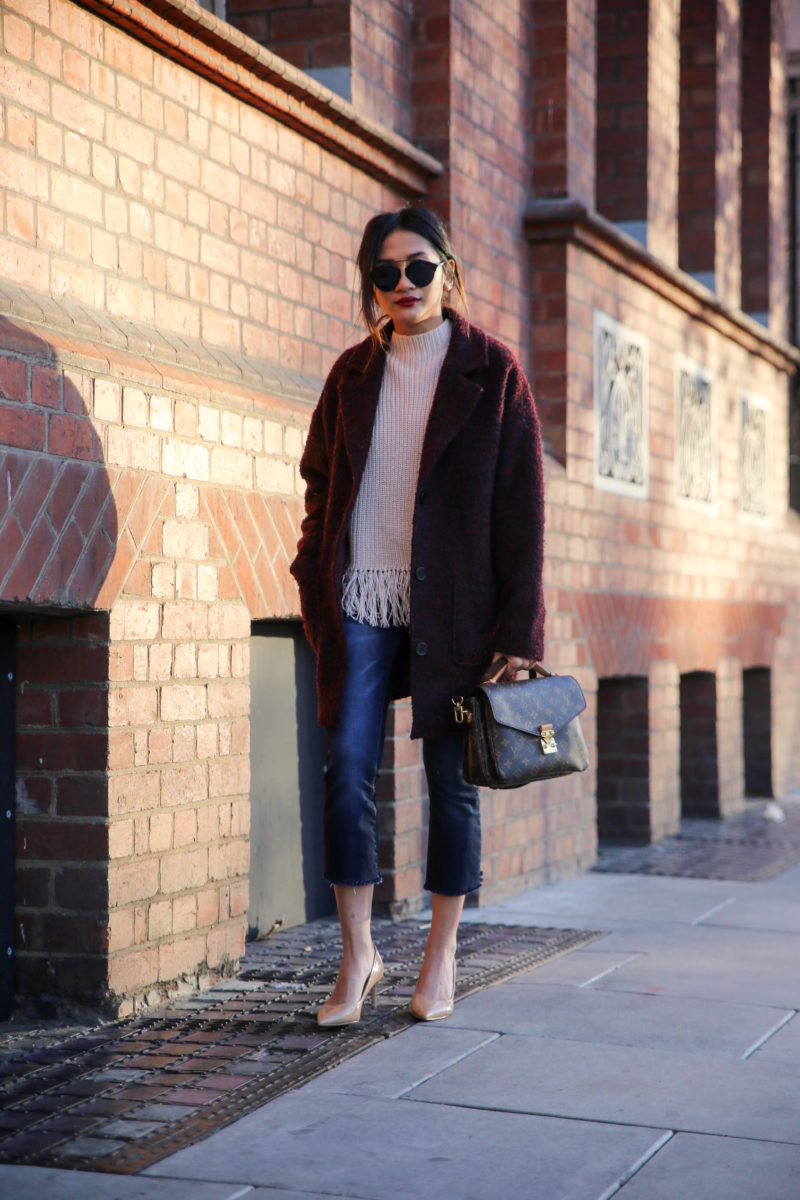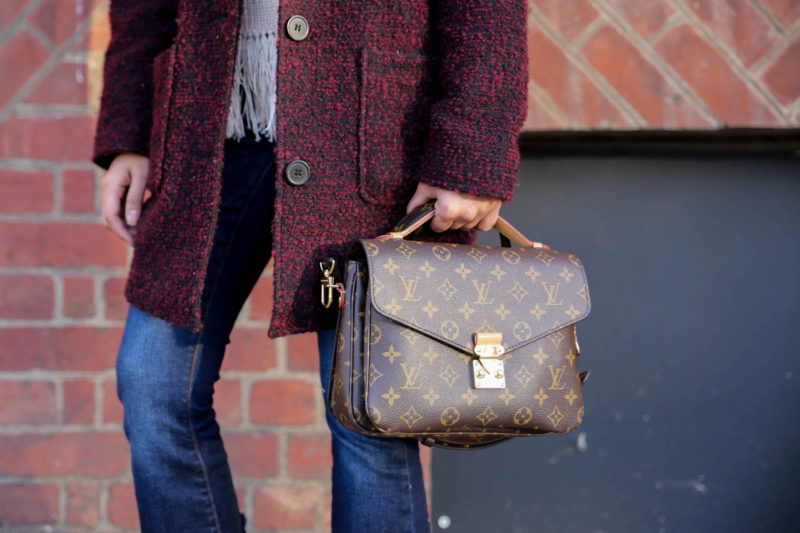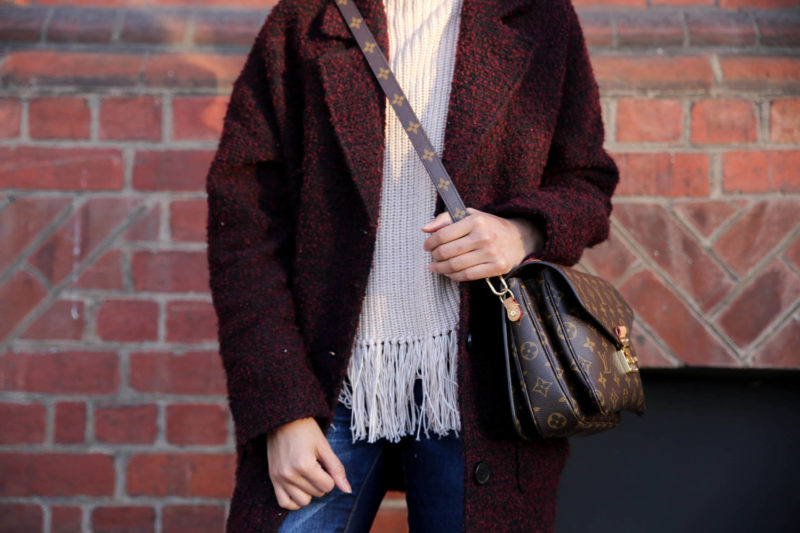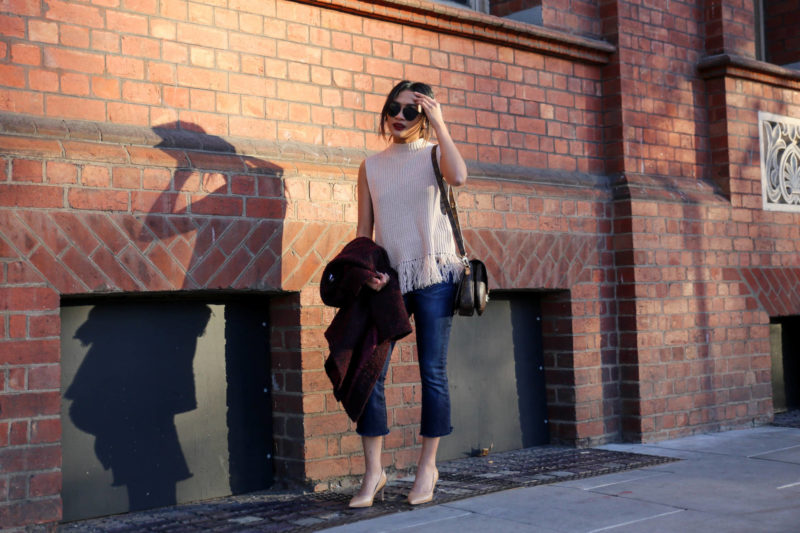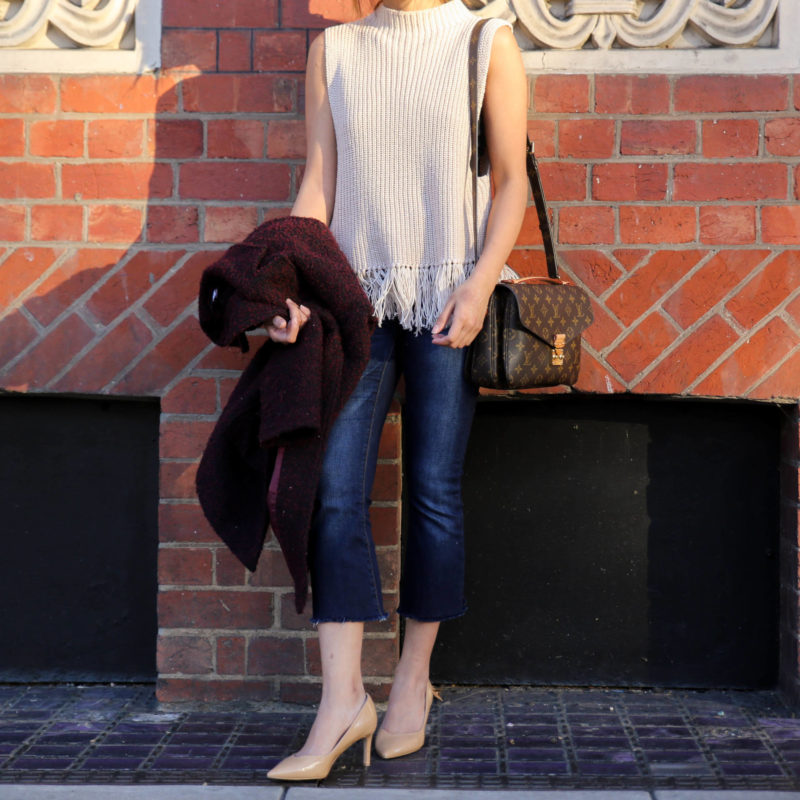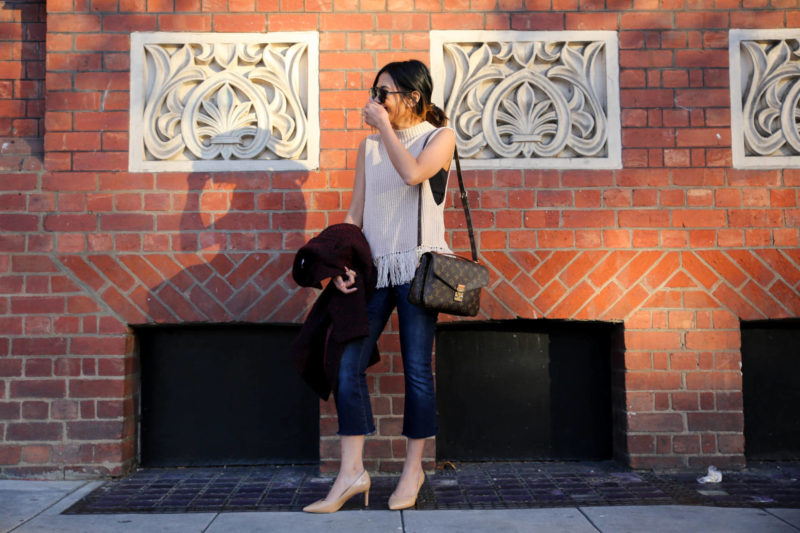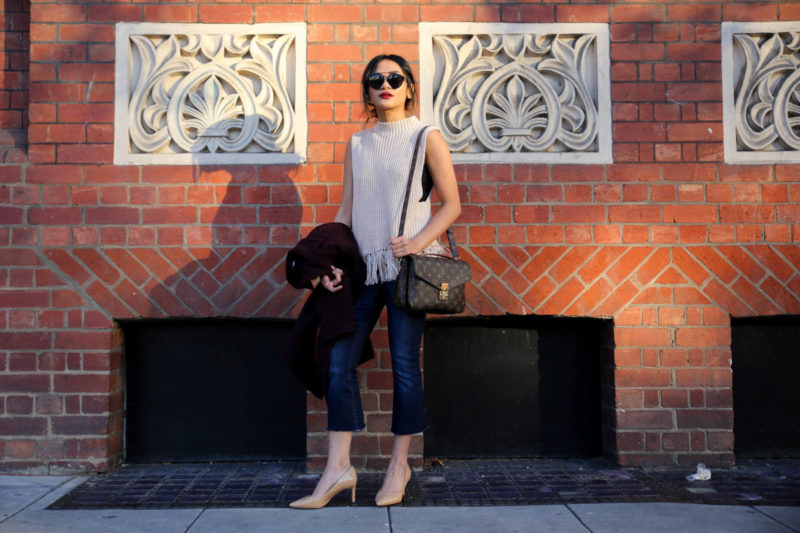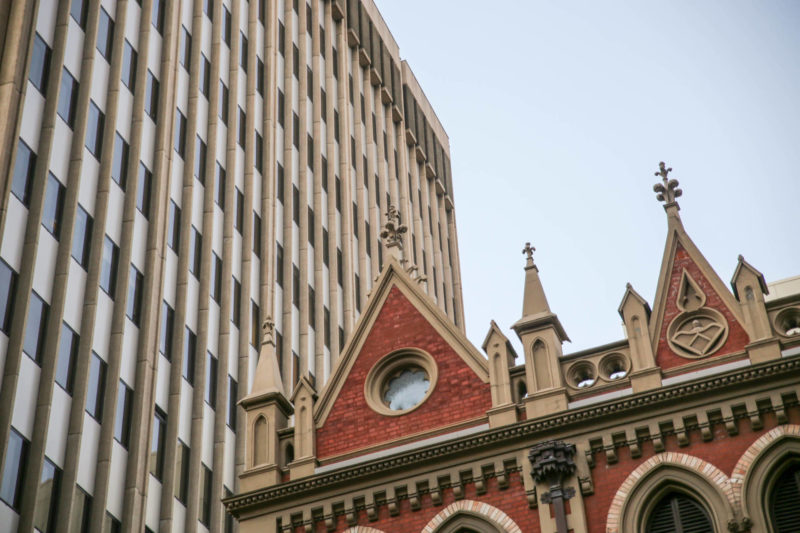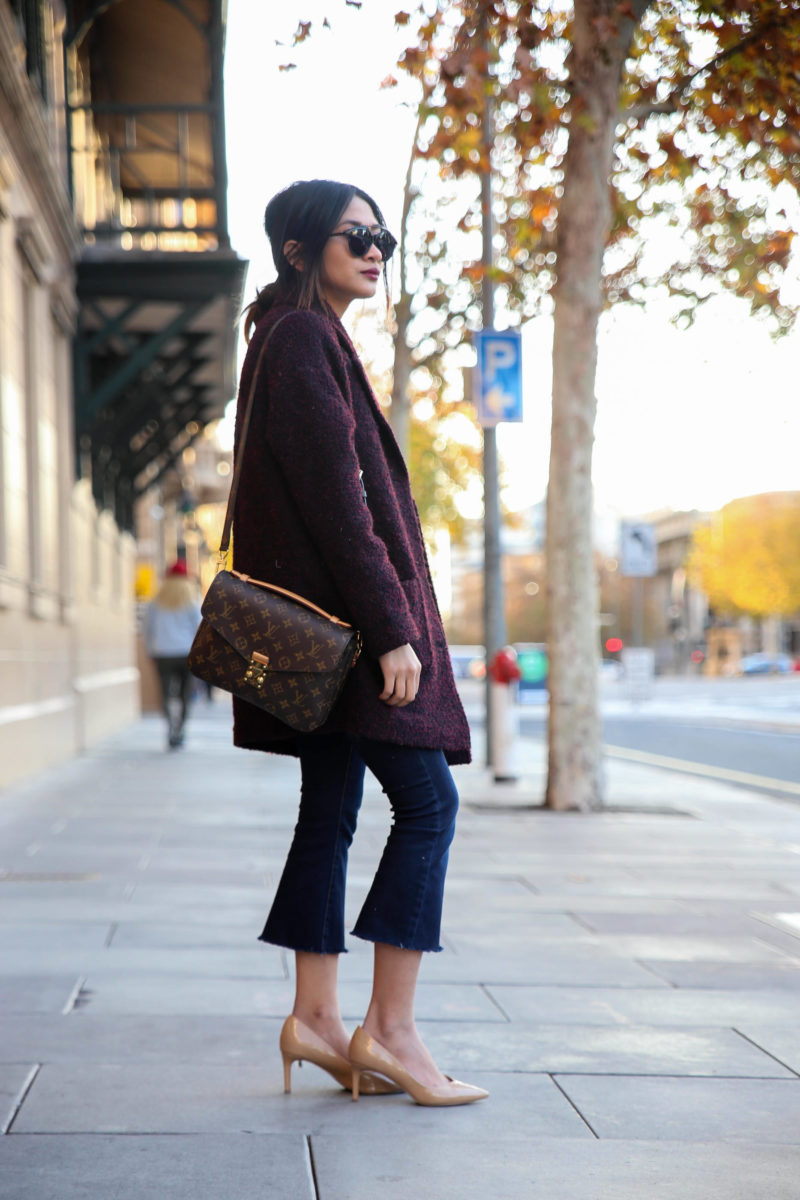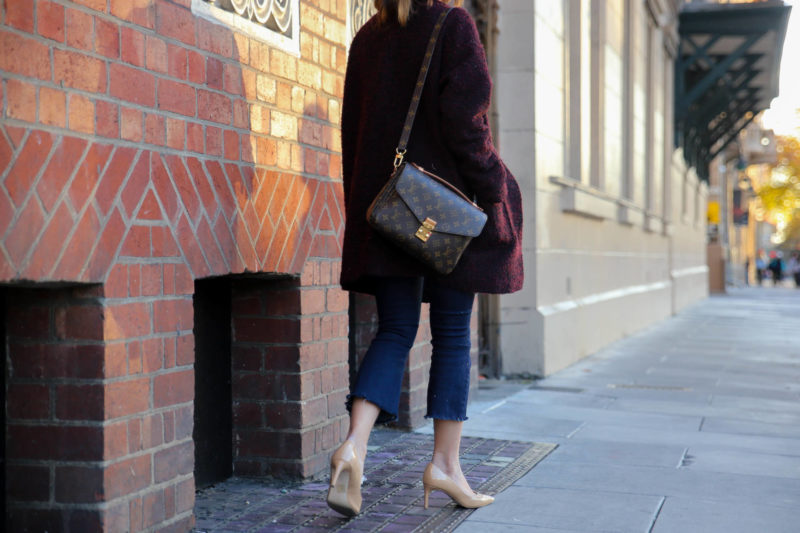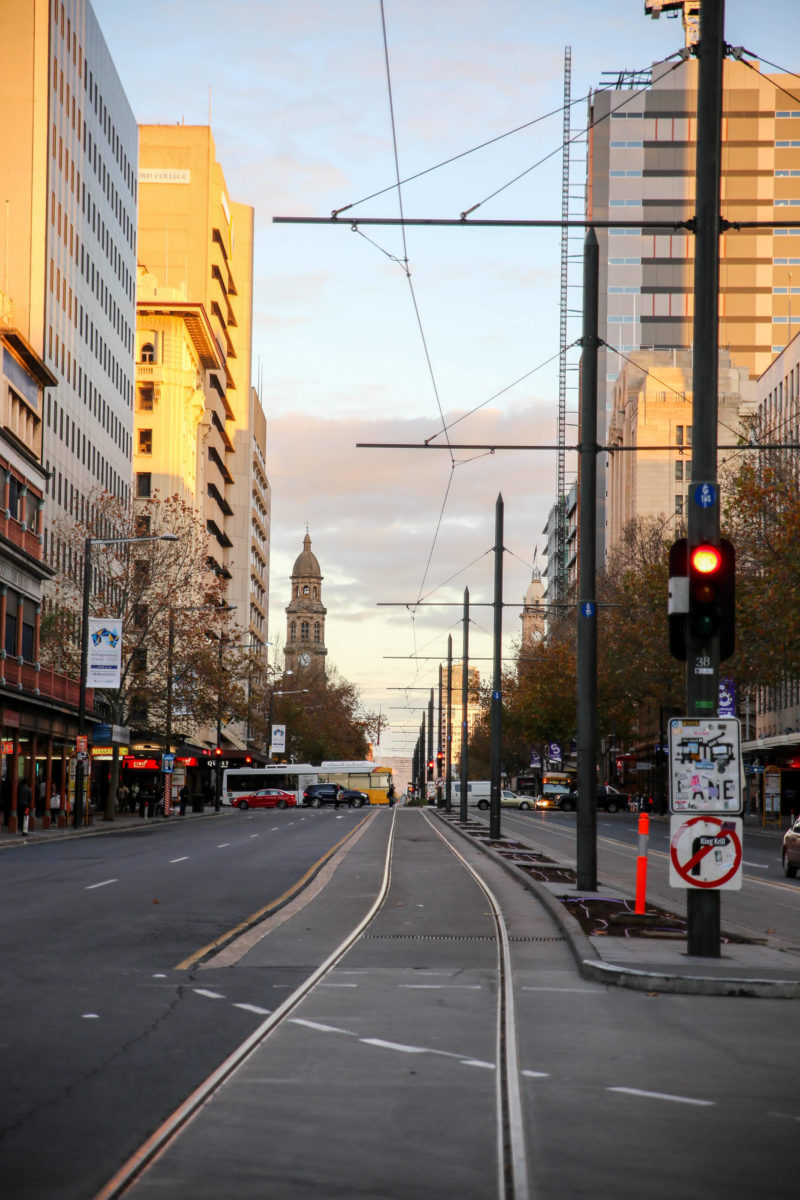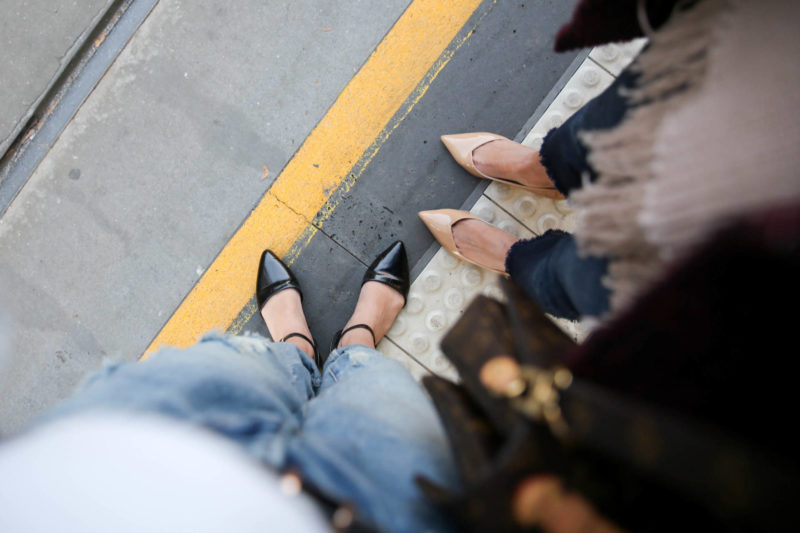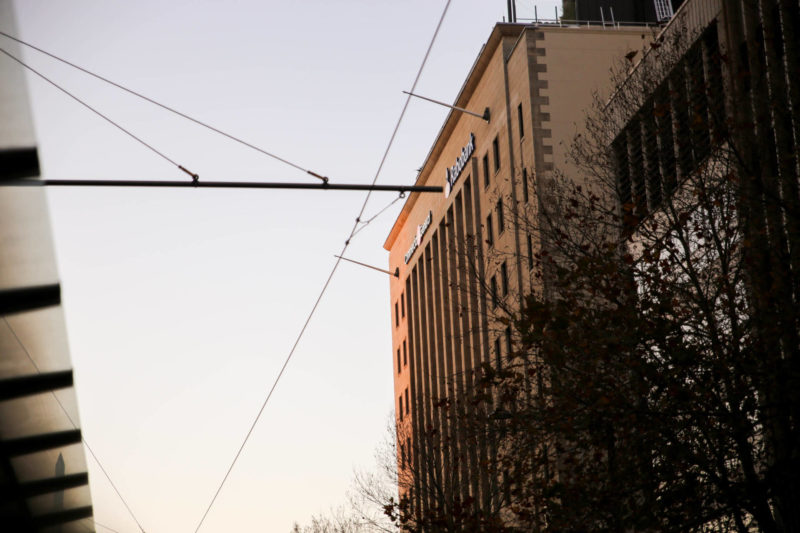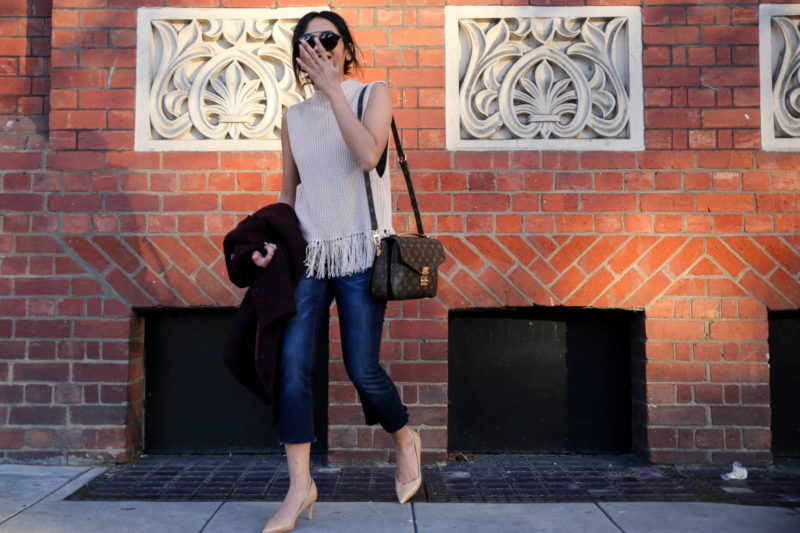 Outfit Details:
COAT: H&M | SLEEVELESS FRINGE KNIT: MISSGUIDED | DIY CROPPED FLARE JEANS: ASOS | PATENT NUDE HEELS: ASOS | BAG: LOUIS VUITTON POCHETTE METIS
SHOP SIMILAR: