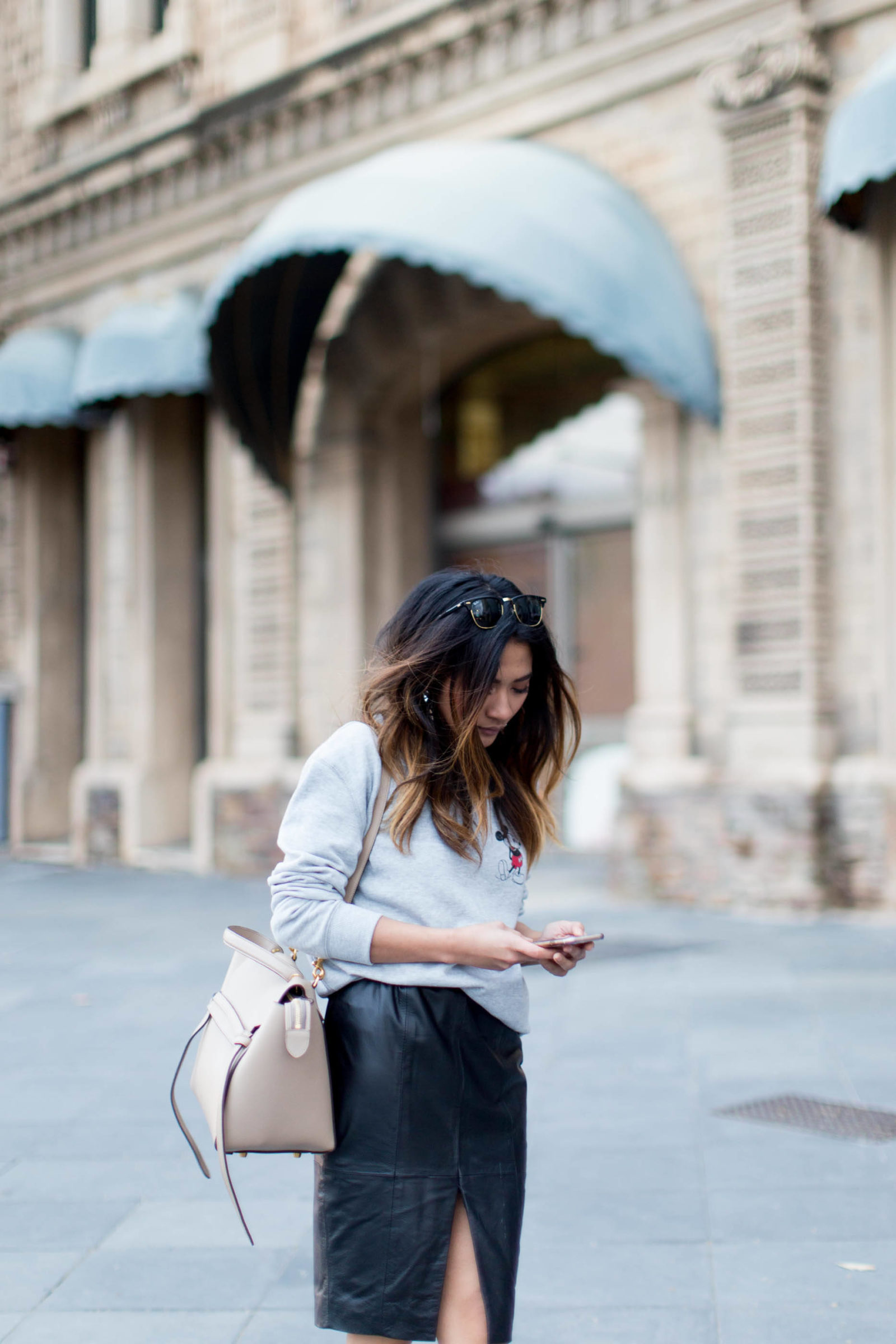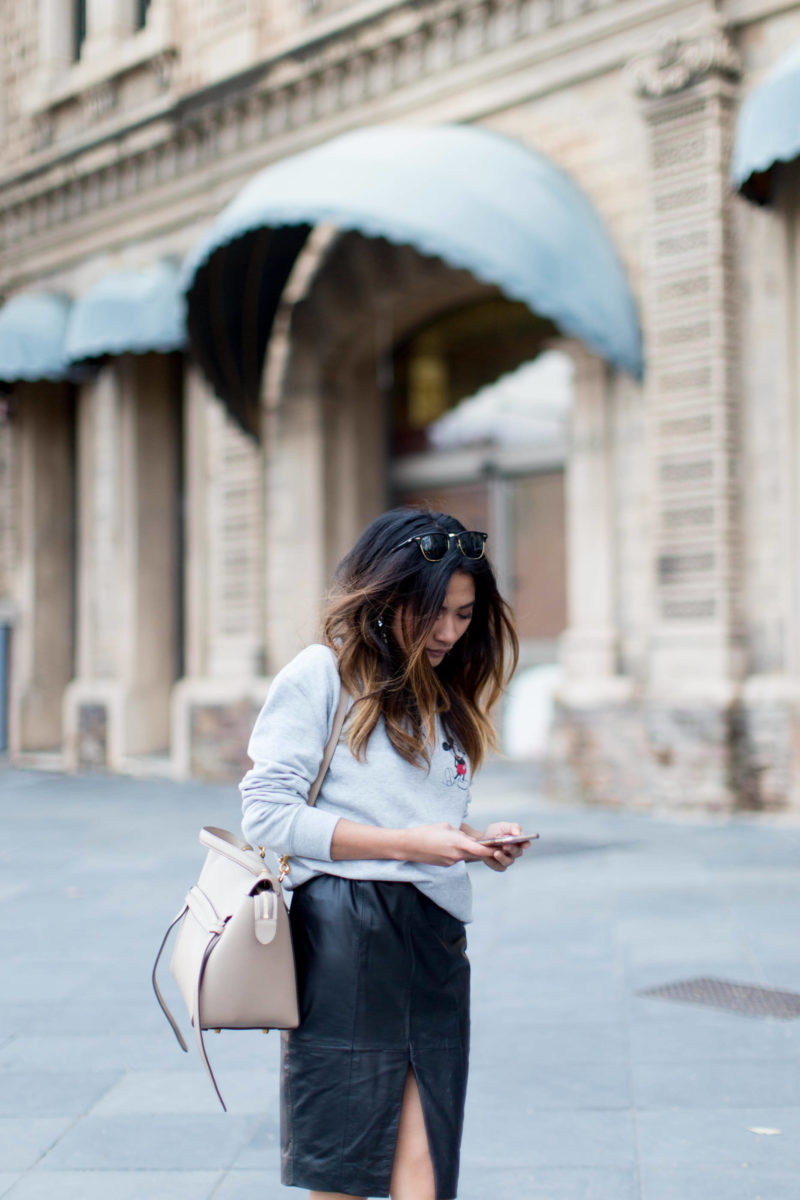 Ah, the leather skirt.
Please tell you own a leather skirt! It's such a staple in my wardrobe collection and I'm always on the look out for that one perfect skirt. Being only 152cm it's always a struggle to find good fitting bottoms, and the leather midi skirt is no exception. I have this one particular pair from ASOS and I absolutely love bringing it out every spring/autumn. Its a little bit to long so believe it or not I have actually rolled it at the top! But it has everything else in a skirt I love – leather, split front, and pencil style.
My favourite way to style this is really casually for that Parisian-chic look. This ensemble of sweatshirt + leather skirt is a classic combination for me and one that I reach for time and time again when I want to wear my leather skirt but don't know how to style it. If you haven't tried it yet, DO IT. You may never want to take it off!
You can jazz up the outfits by wearing some bling-bling earrings like I have, and even wear some stiletto pumps & structured blazer to make appropriate for a night out/dinner. Alternatively wear white converse/hoodie to make it even more casual for an errand day. It's a great base to start building on. What do you guys think?