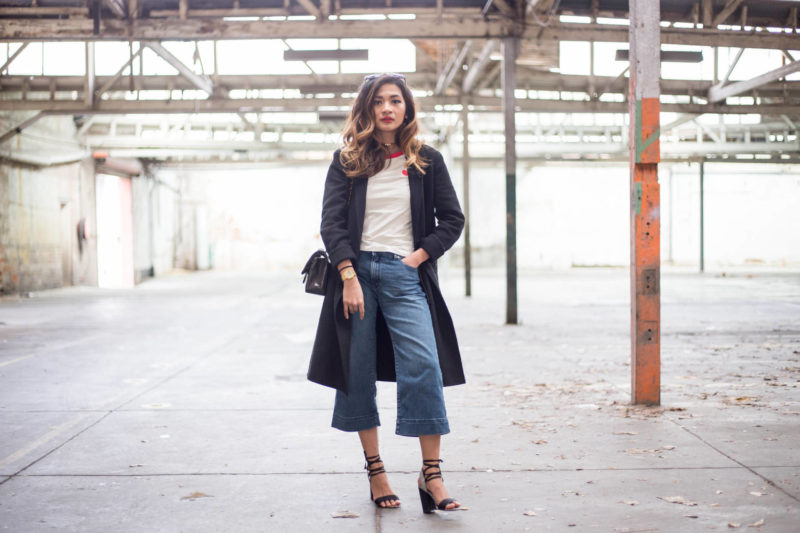 It's been a busy few weeks.
And I have to apologise to my youtube subscribers out there for not being able to upload any videos lately. Not only am I rostered for a lot of shifts this month, I also have a friend's wedding, job applications and as expected, an upcoming exam which I haven't quite prepared for. Now I don't want to fall off the the face of the online world again like I normally do when real life gets too real, so at the very least I'm trying to stay on schedule with my blog. And honestly, even this is proving to be quite testing.
I suppose my point is, I'm trying my best, so please bear with me.
Now despite my depressing intro, this is actually one of my favourite looks that we have shot. Partly because I'm wearing my HG bag, but because of the most amazing warehouse that we found completely by random. How good is the lighting! Honestly it's the perfect place for a photoshoot. Its so open, its bright and the rustic walls give it such a cool look!
Now the outfit itself is simple, and I love the casual effortless vibe. It was still quite chilly the time we shot this so I've paired the look with a wool coatigan, but i think a black light blazer will make it more than appropriate for the hotter seasons. I've also worn with the looks my Vintage Chanel classic flap. I've been itching to style this bag more lately, because I love the way such an elegant piece can be paired down with casual style. Also I want to get into the habit of using it more, and not being afraid of wearing it. Because it's vintage and made of lambskin, I do feel like it's a little bit more delicate and I do find myself babying this bag slightly, which is the last thing I want to do. While I want to keep it looking as pretty as long as I can, I just want to use the bag, and let it age with me. Thats what will make this bag special.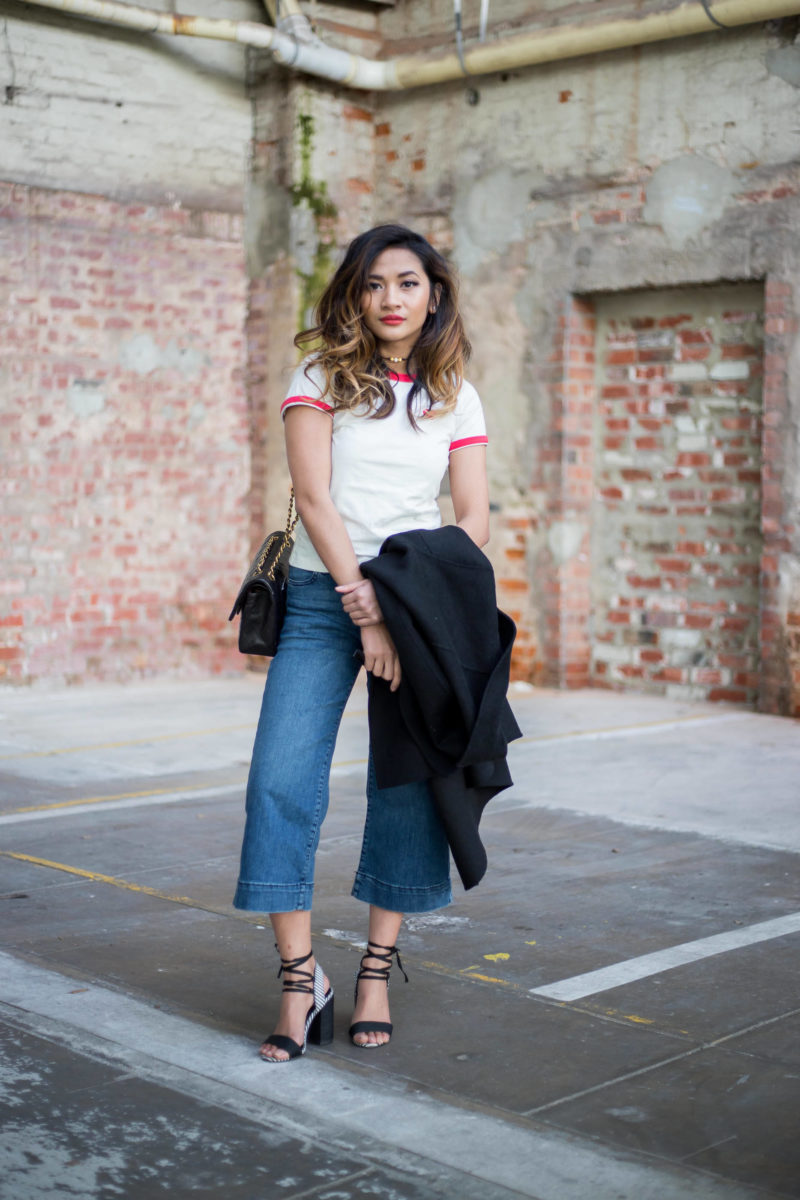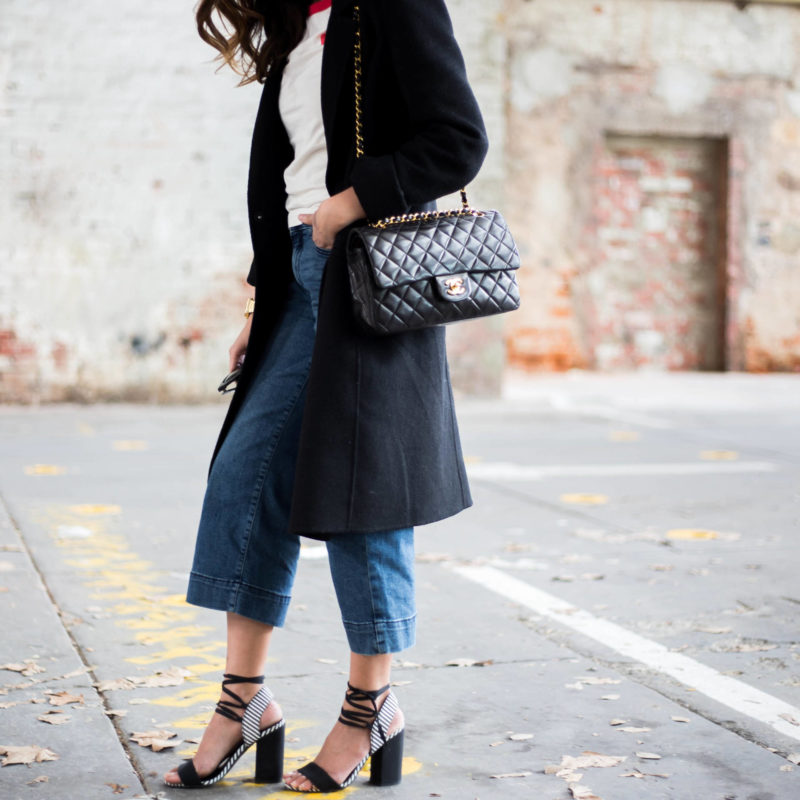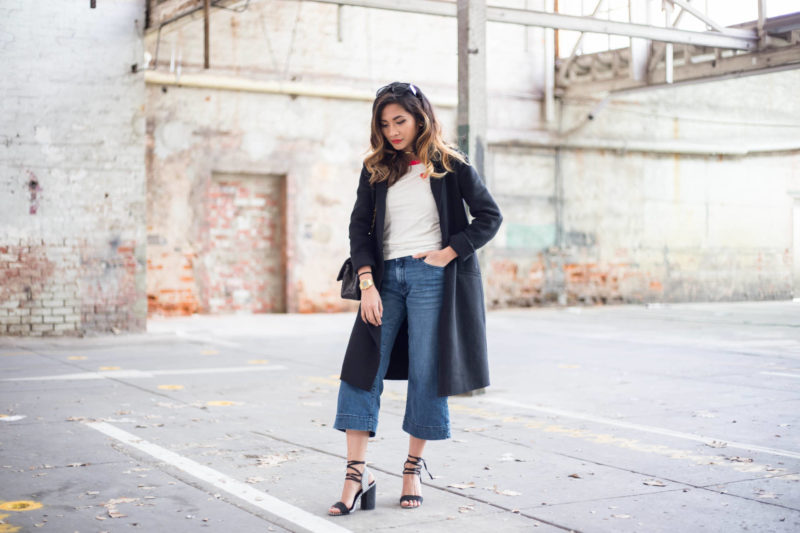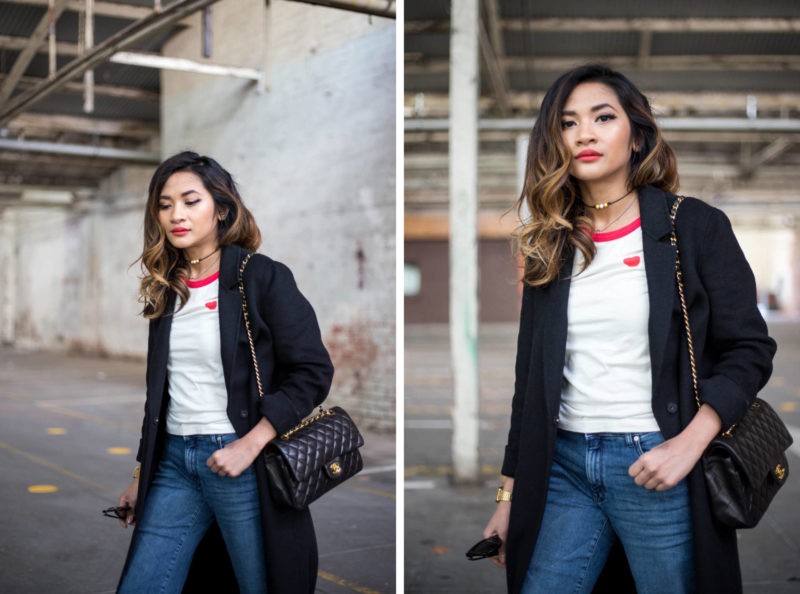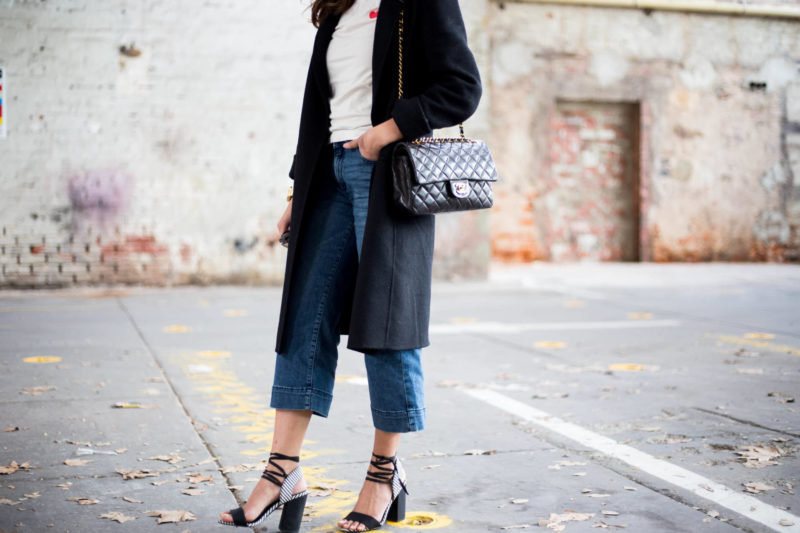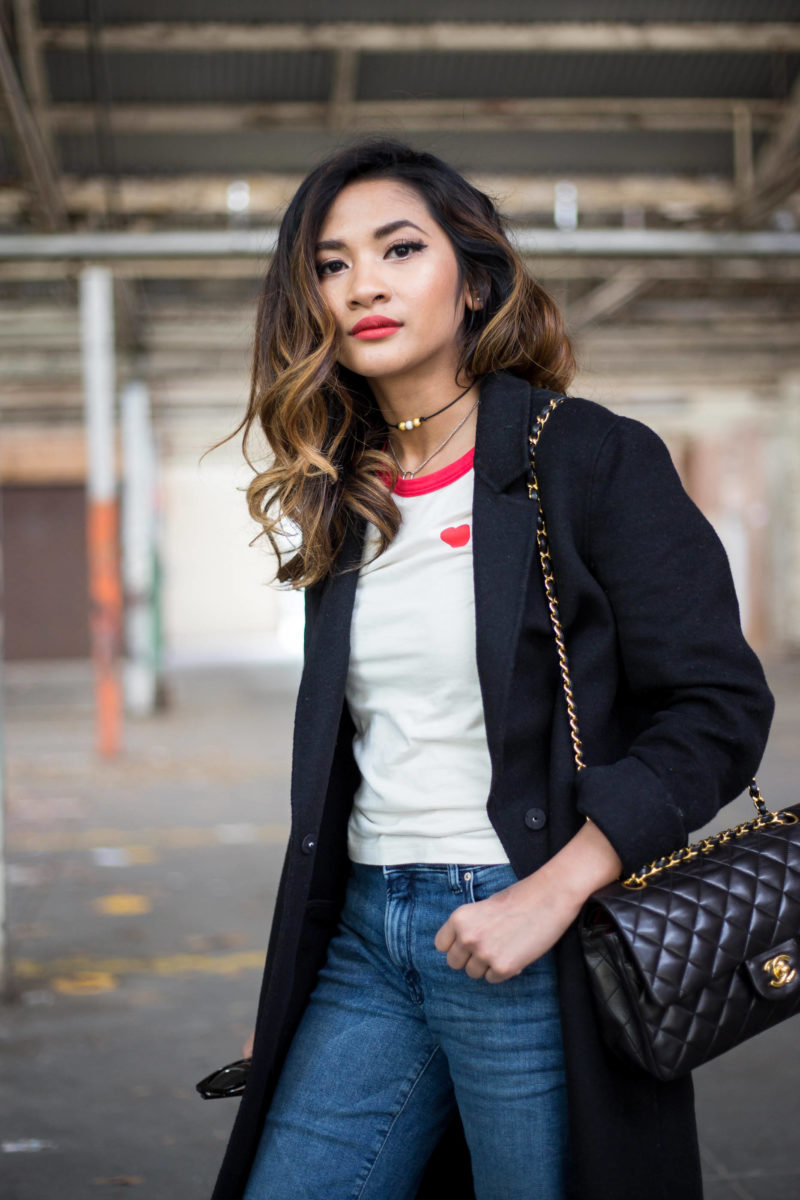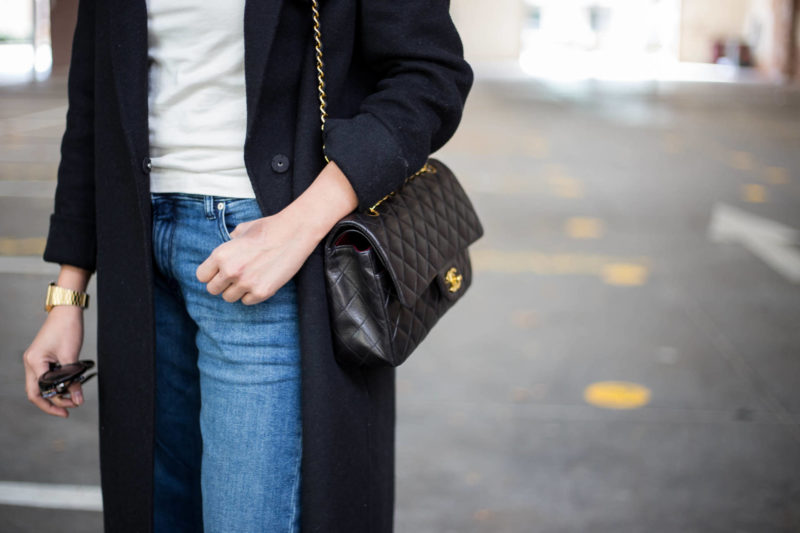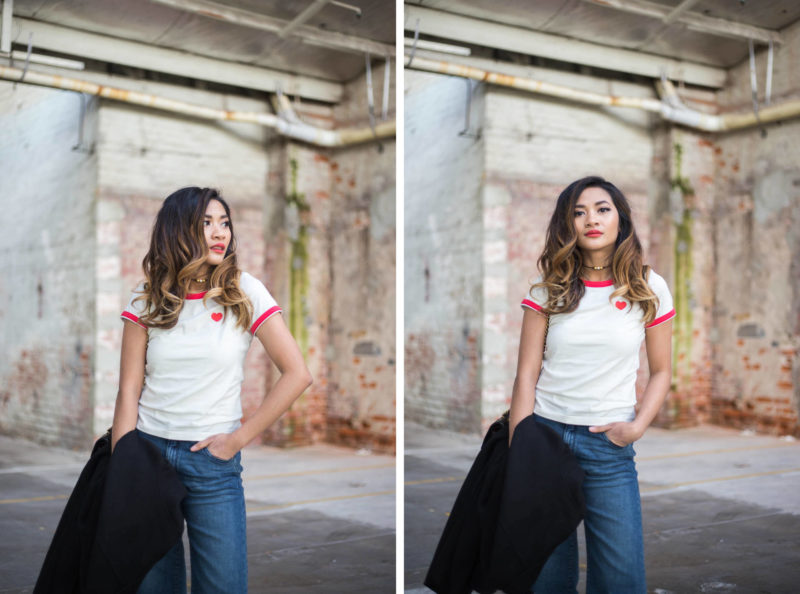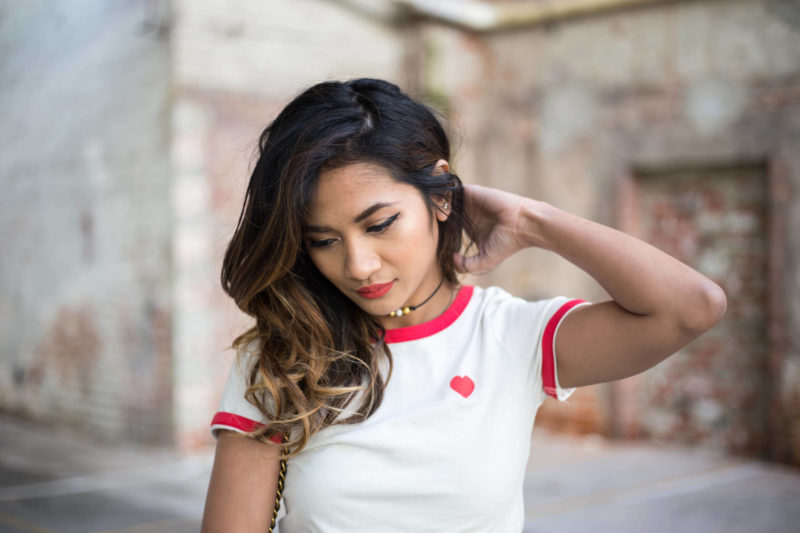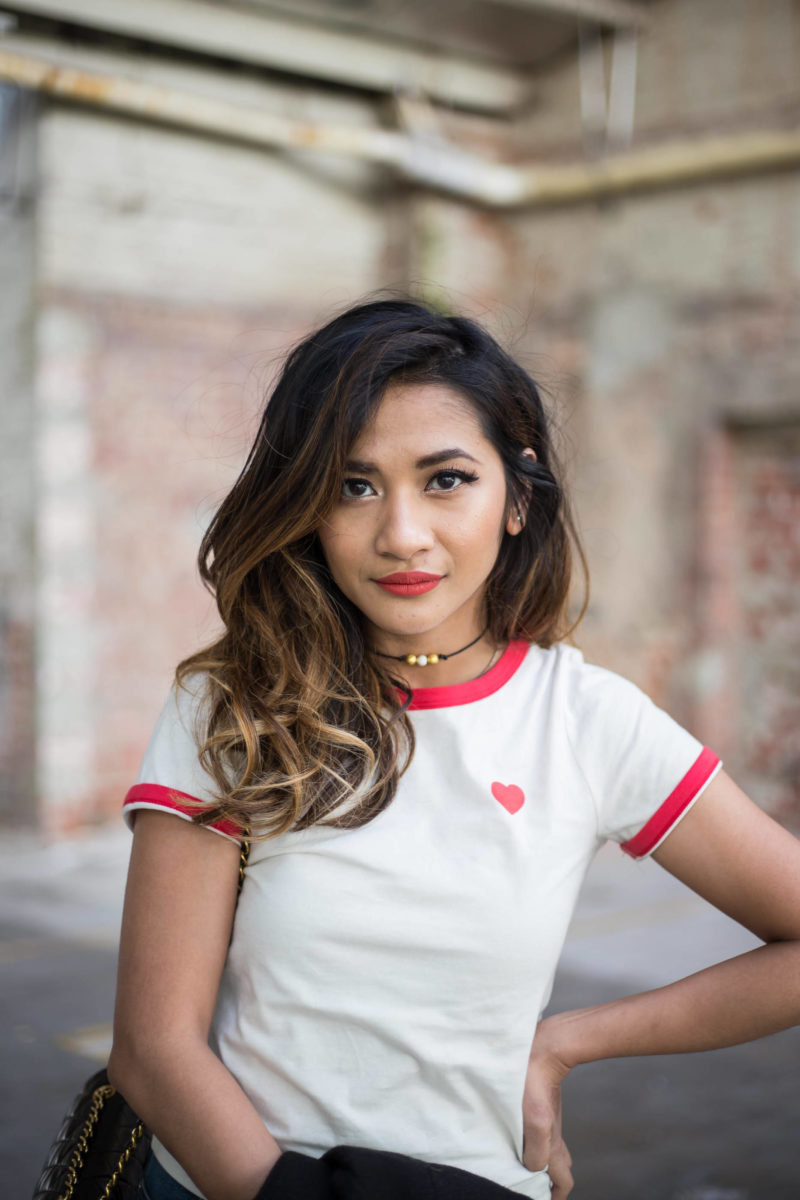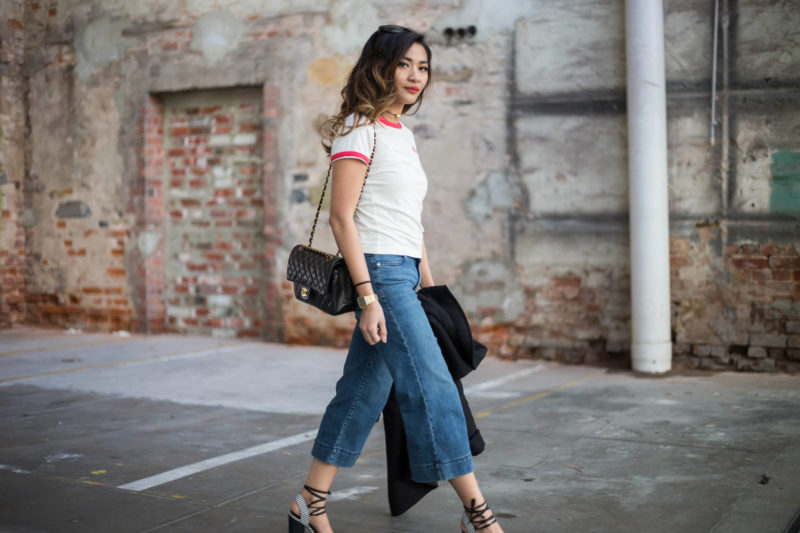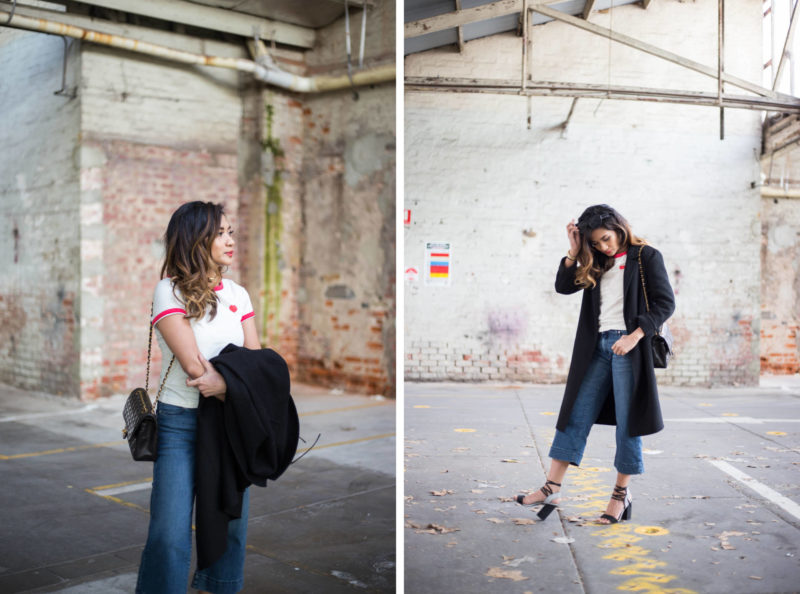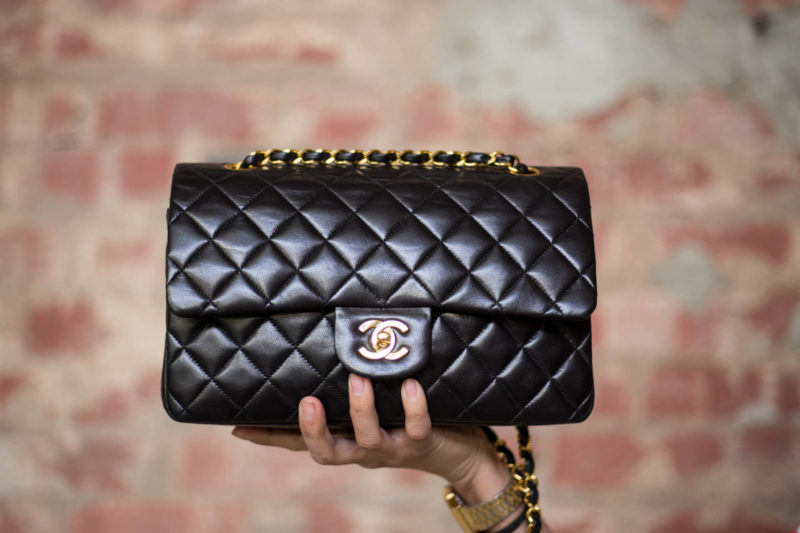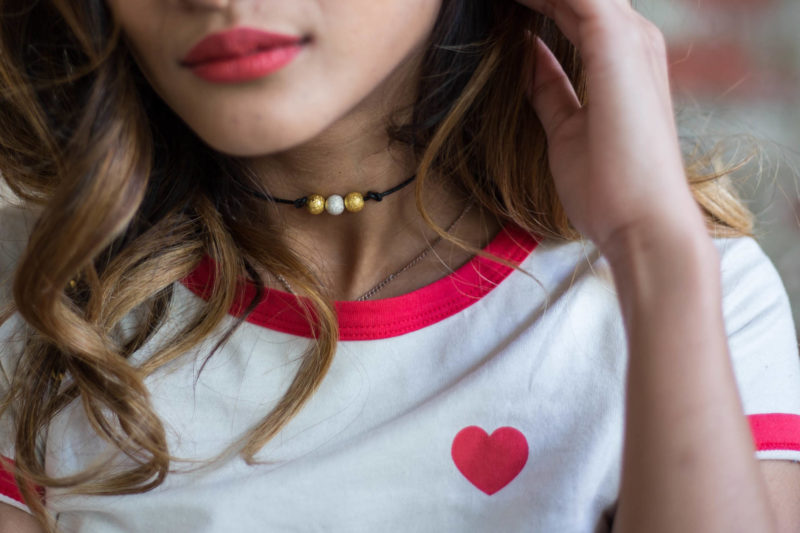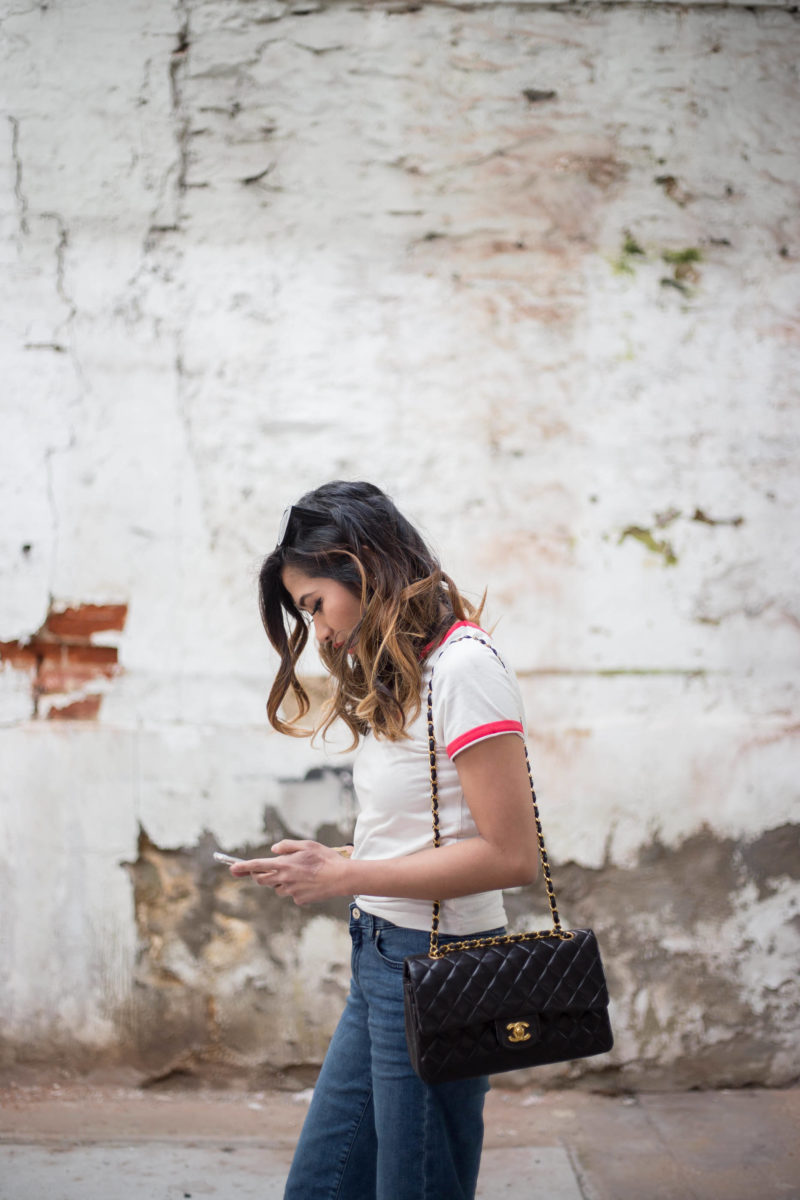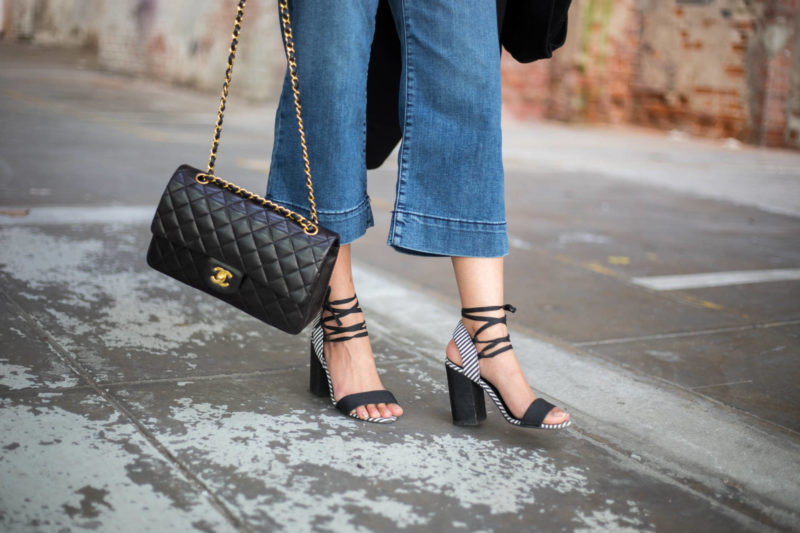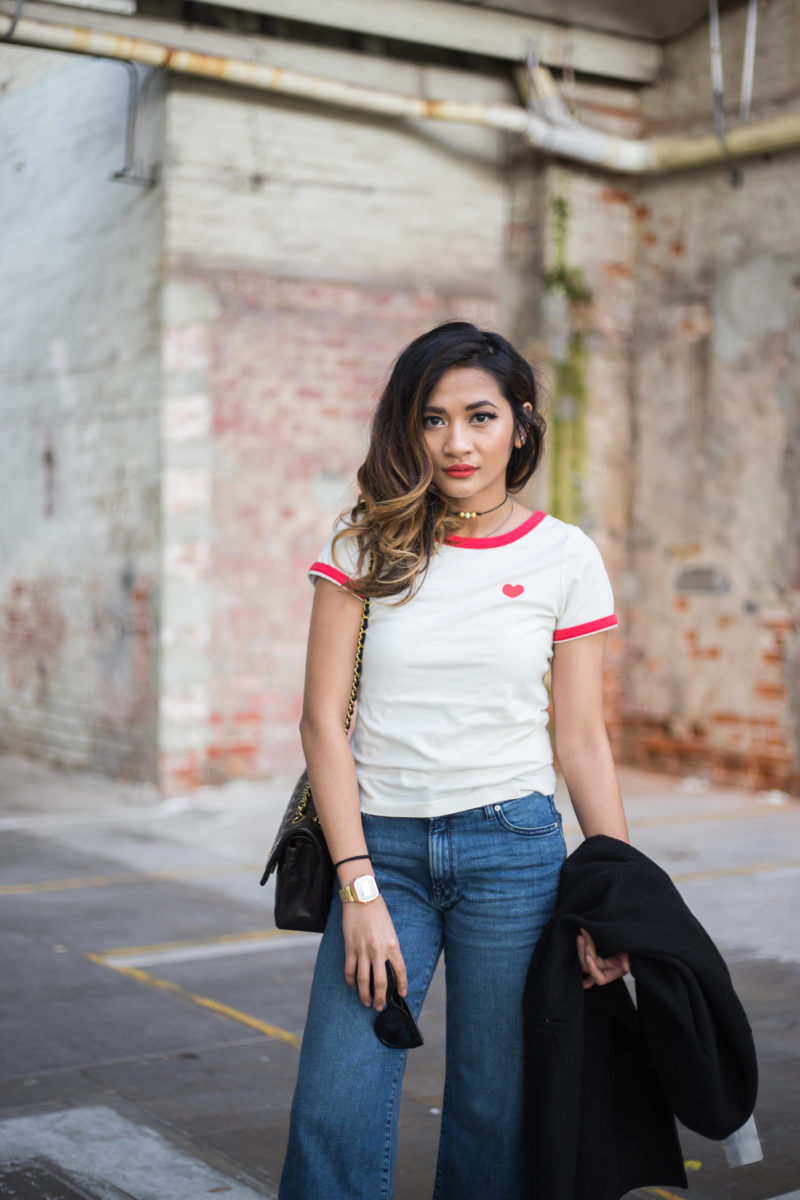 Outfit Details:
COAT: ZARA | T SHIRT: H&M | DENIM CULLOTES: MANGO | HEELS: NEWLOOK VIA ASOS | BAG: VINTAGE CHANEL CLASSIC FLAM MEDIUM/LARGE
SHOP SIMILAR: