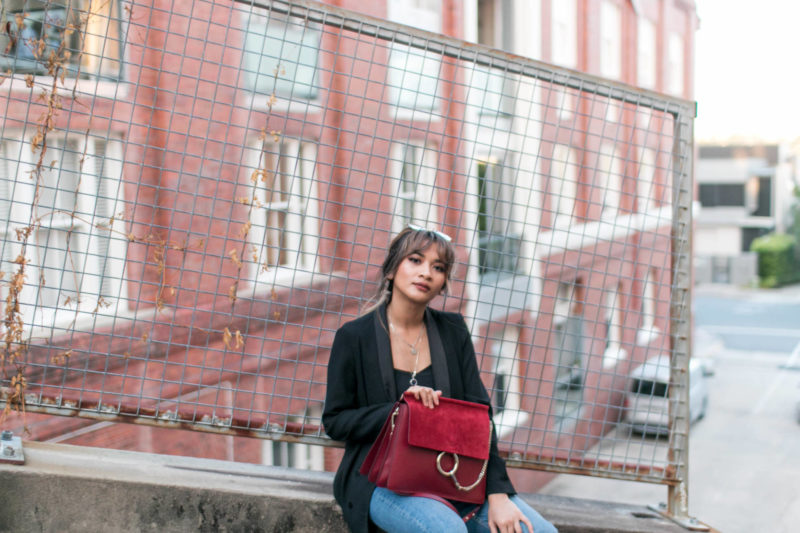 So we all have days where we look in our wardrobe and think "I've got nothing to wear!" Not only that but there's just not enough time to get dressed let alone think of an amazing outfit. But of course being the stylish you, you still need to look cute and put together. During these times you need a "go-to" outfit. Something you know you look good in, can chuck it on , dress it up and you're out the door!
This is that outfit. This look is so quintessentially me. Why? Because it's easy. And I LOVE easy outfits! It's a "go-to" outfit that I whip out time and time again, just like my "blogger uniform" which you can find here . Whenever I travel I bring this combination, because it's just so easy to customise and make different every time. I mean at the crux of it, it's a blazer and jeans combo – so can you really go wrong? It is such a winning combination. If you don't already have a blazer + jeans look that you makes you feel put together – you need to find one now!
Luckily ASOS is actually having a sale at the moment so I'll include some of my favourite picks below! (PS – totally not sponsored, but I love ASOS so why not!)
One of the reasons I love this combination outfit so much I just how well it compliments any statement pieces. If you want to put the focus on shoes, keep the neutral colour palette and carry a simple clutch. If you want to take this for a night out, wear some sky high heels and killer earrings!
But today I wanted the focus to be on the bag because lets be honest, ever since I got my Chloe Faye all I think about is how I can wear it! I love how chic and stylish it looks, especially when paired with neutral outfits like in my most recent post. I am so glad I was able to get it in this coloured number because it's just gives life to any basic look and instantly elevates the whole outfit! With it's slick design, the pop of colour and it structural silhouette – its just love!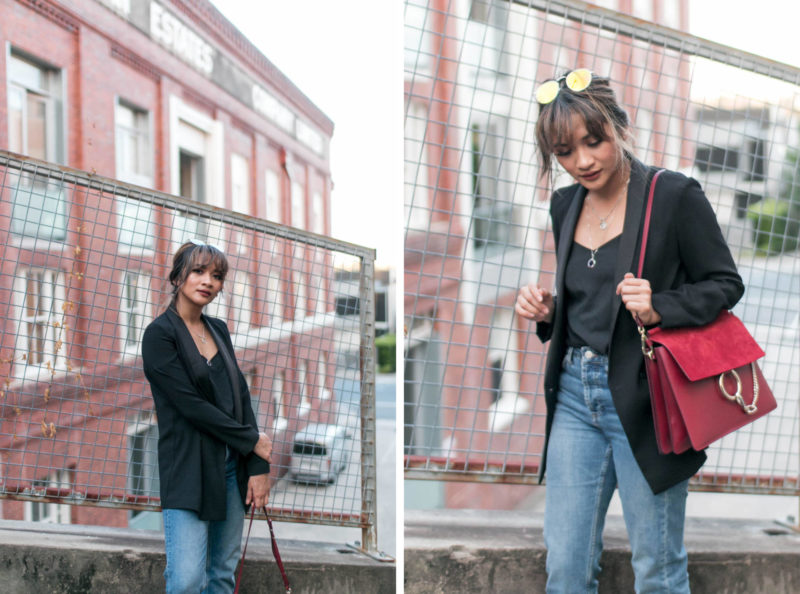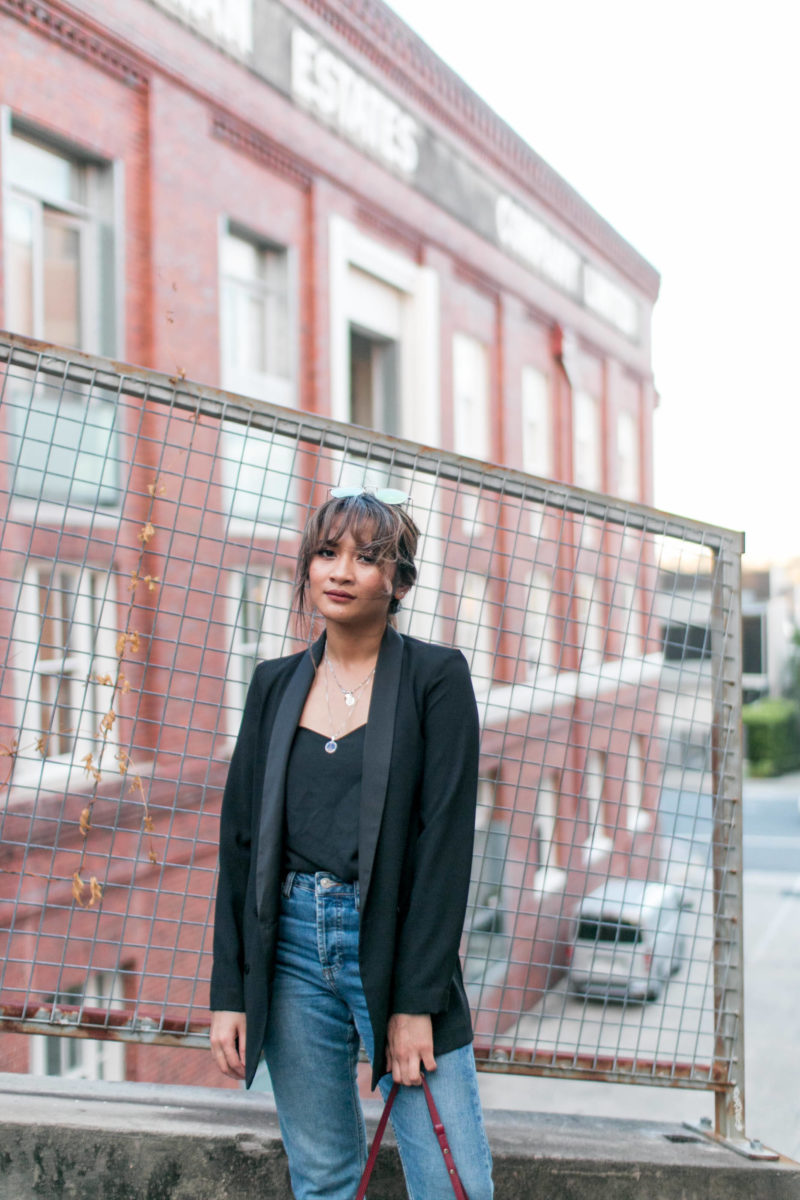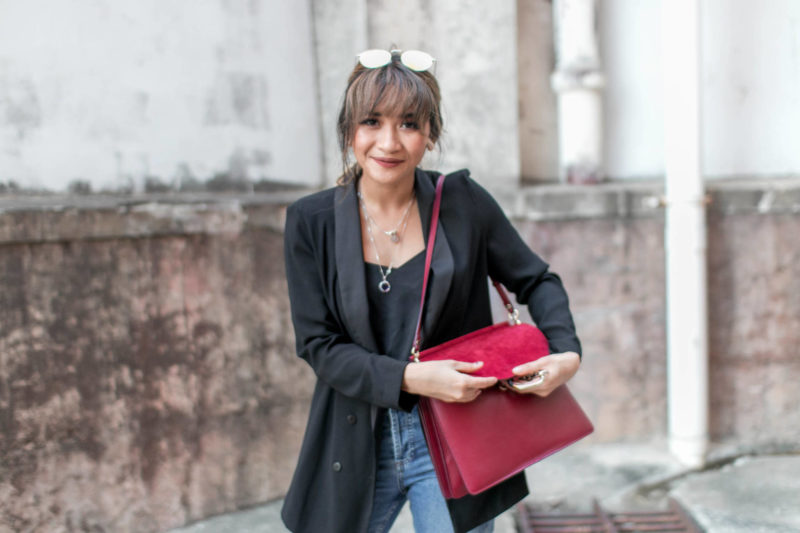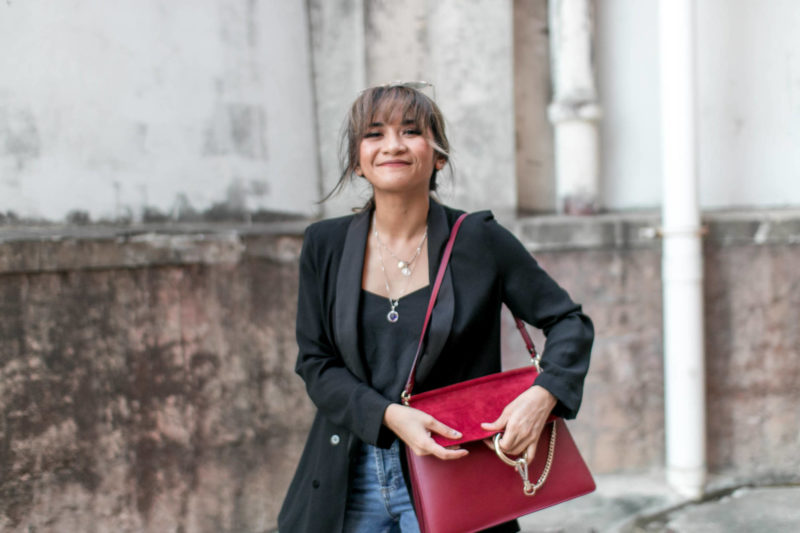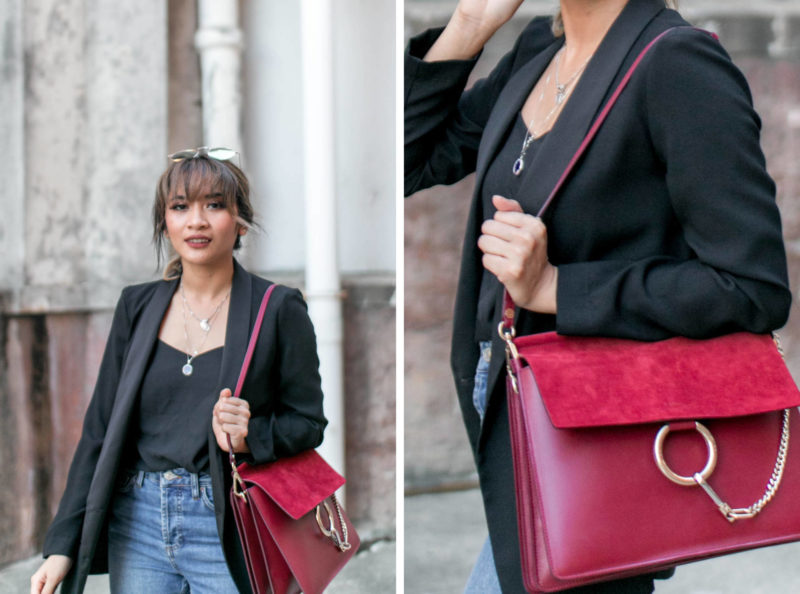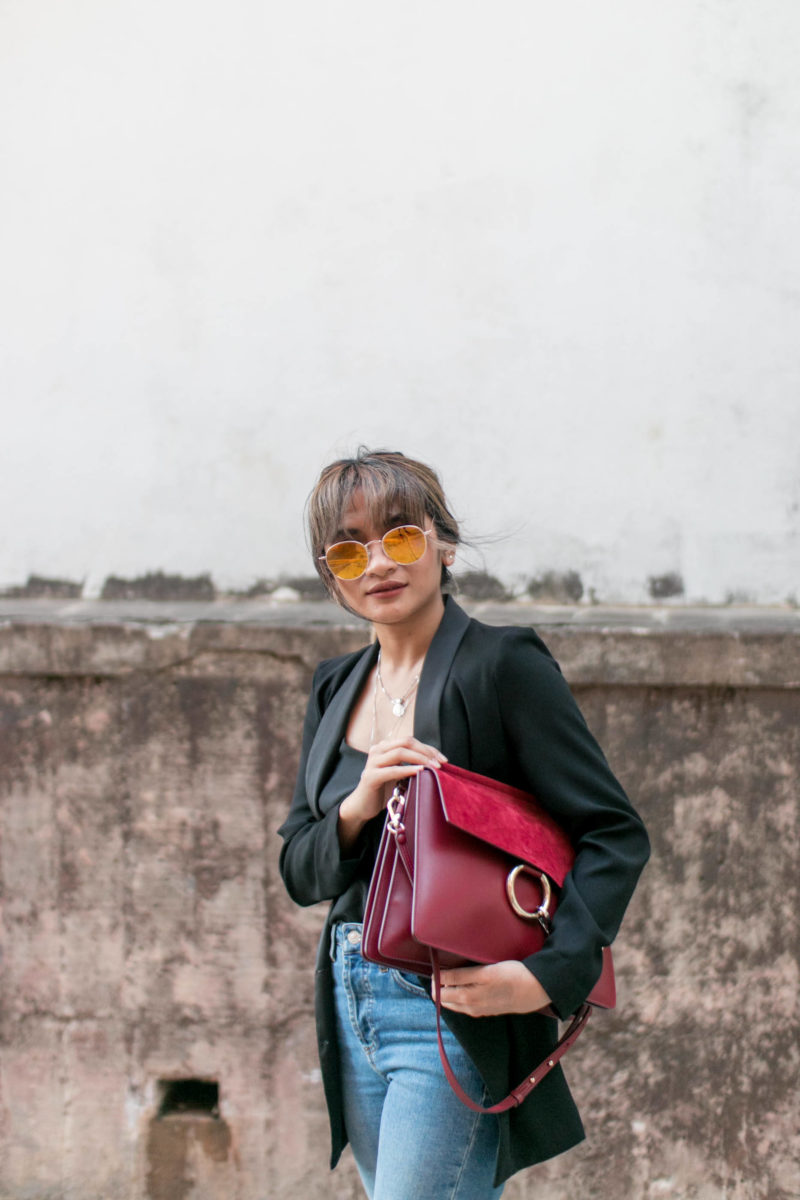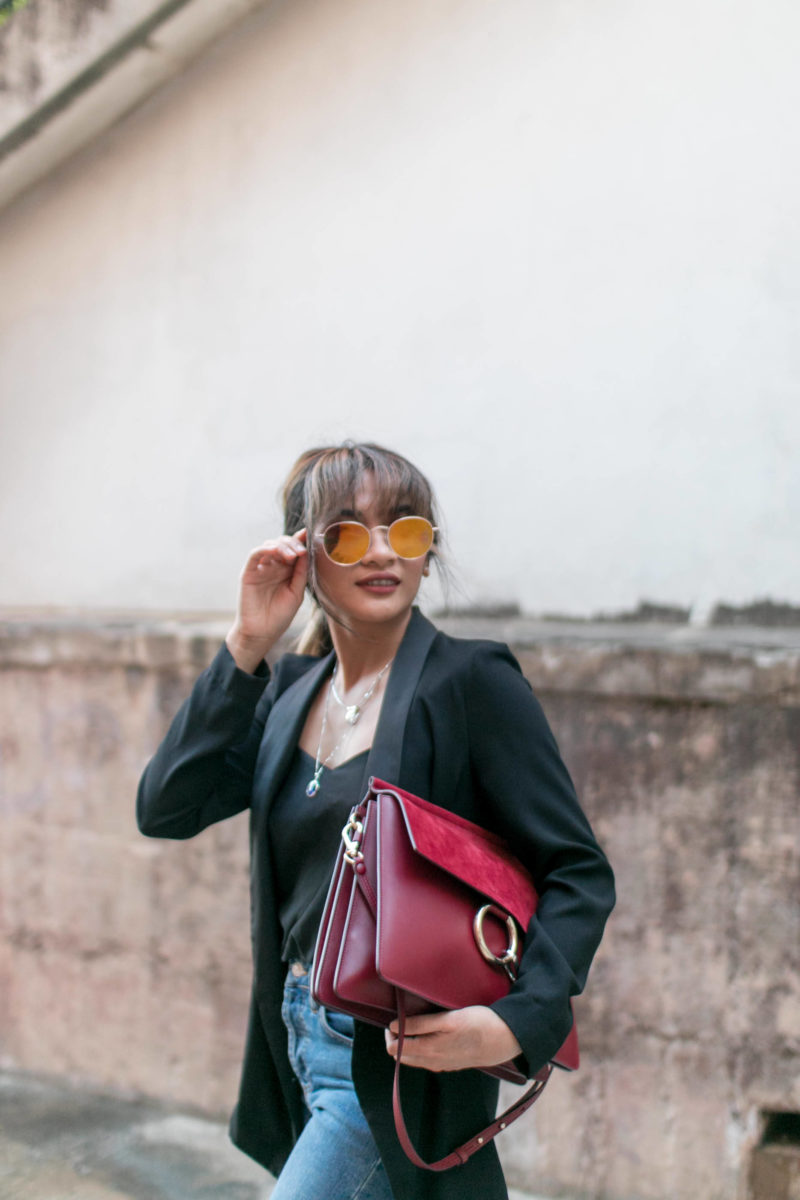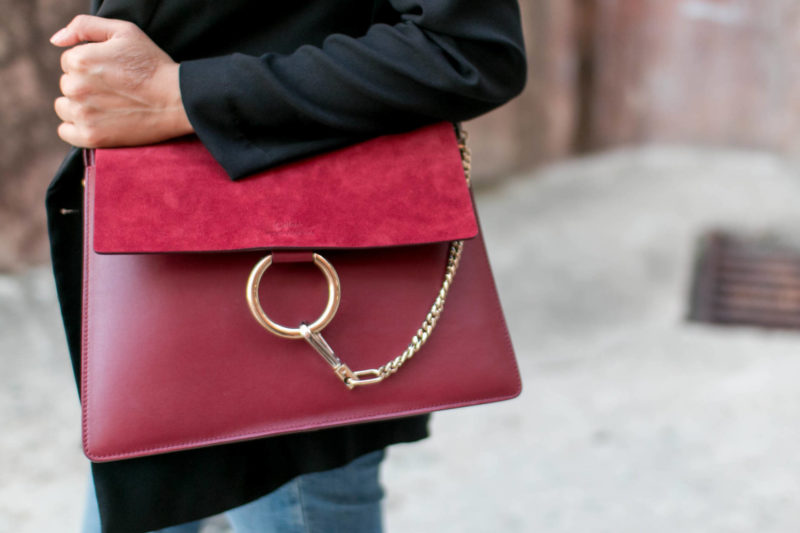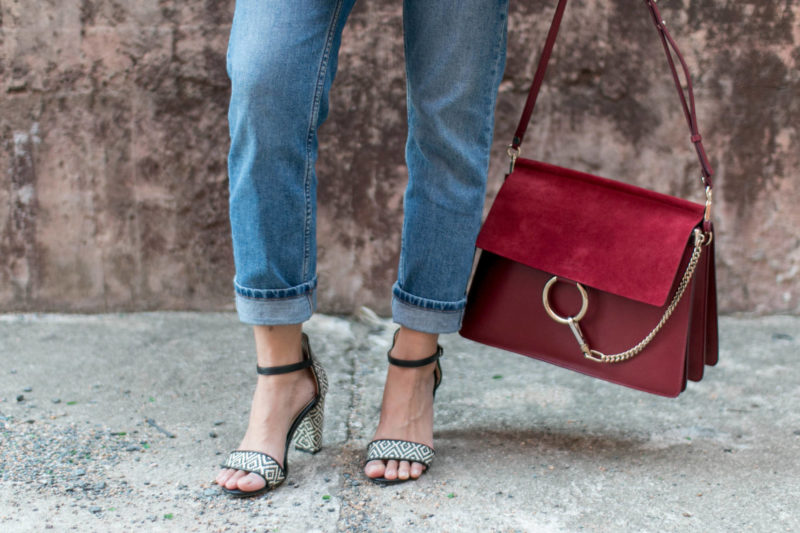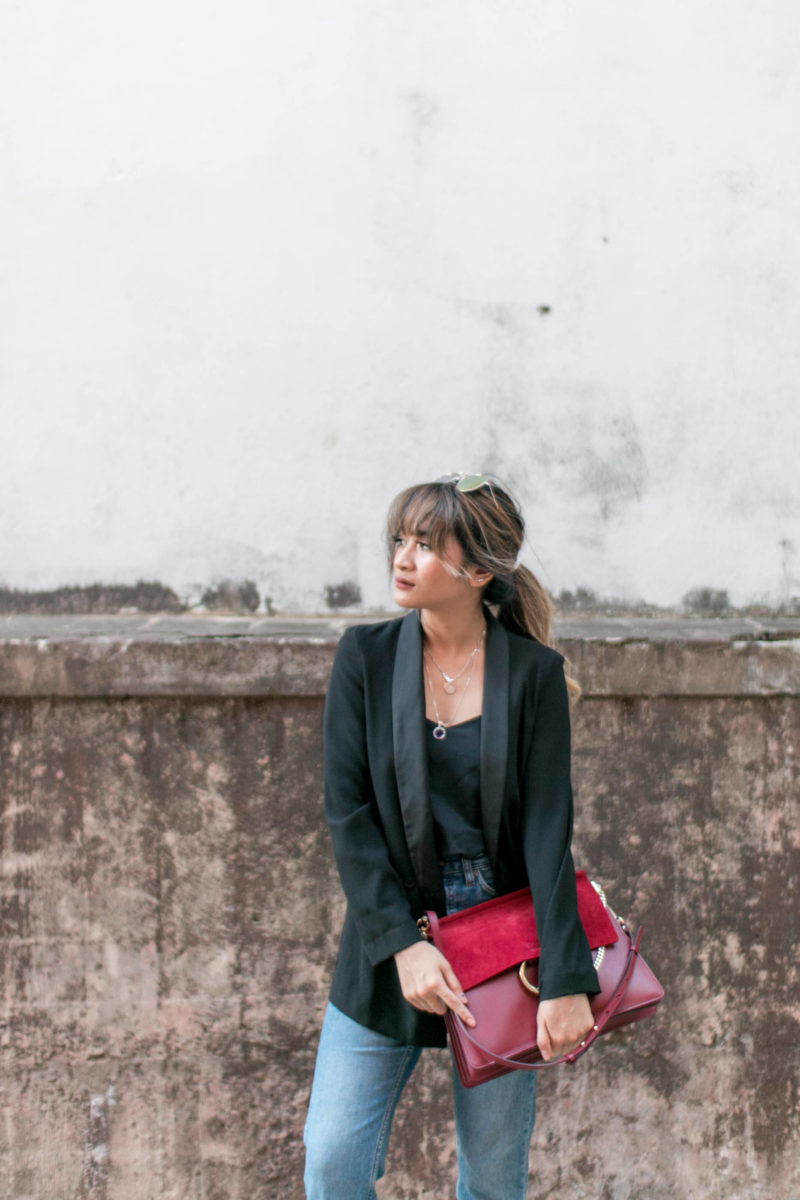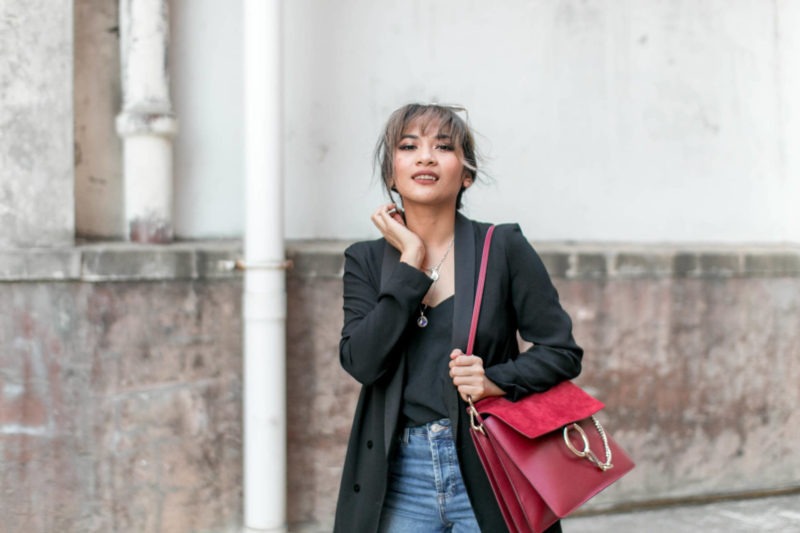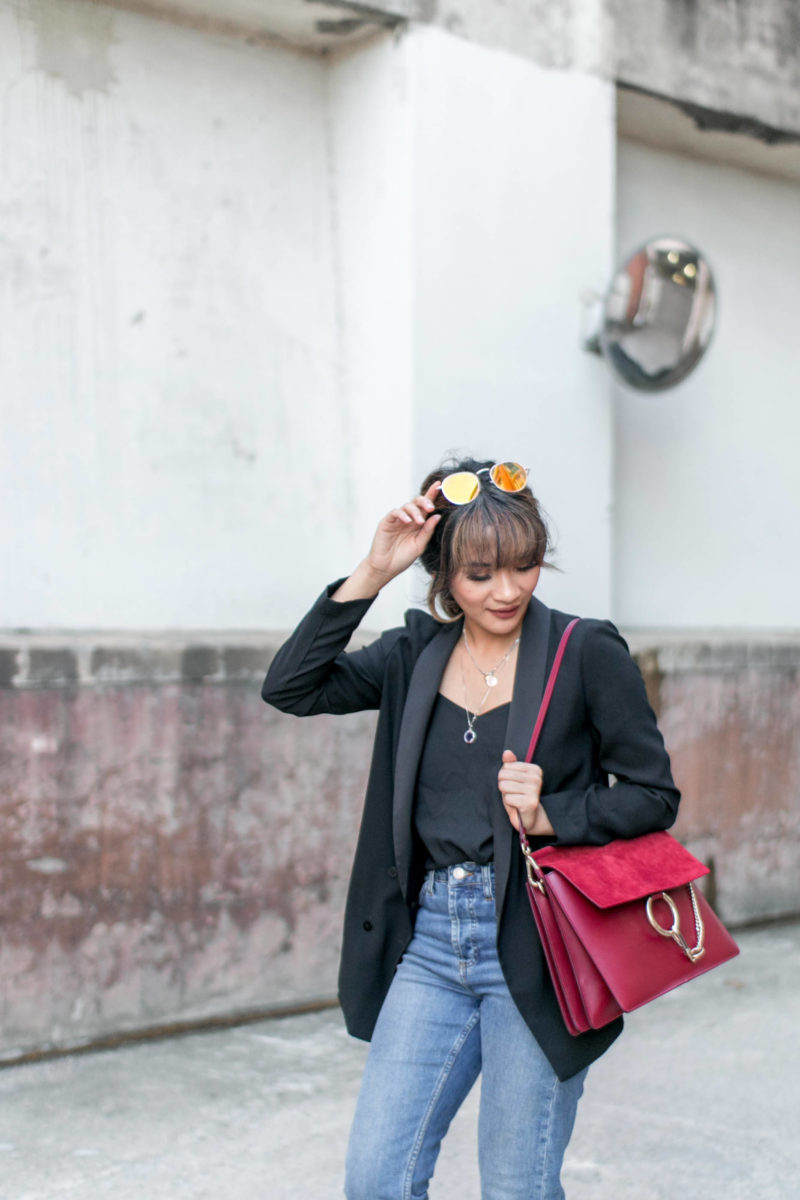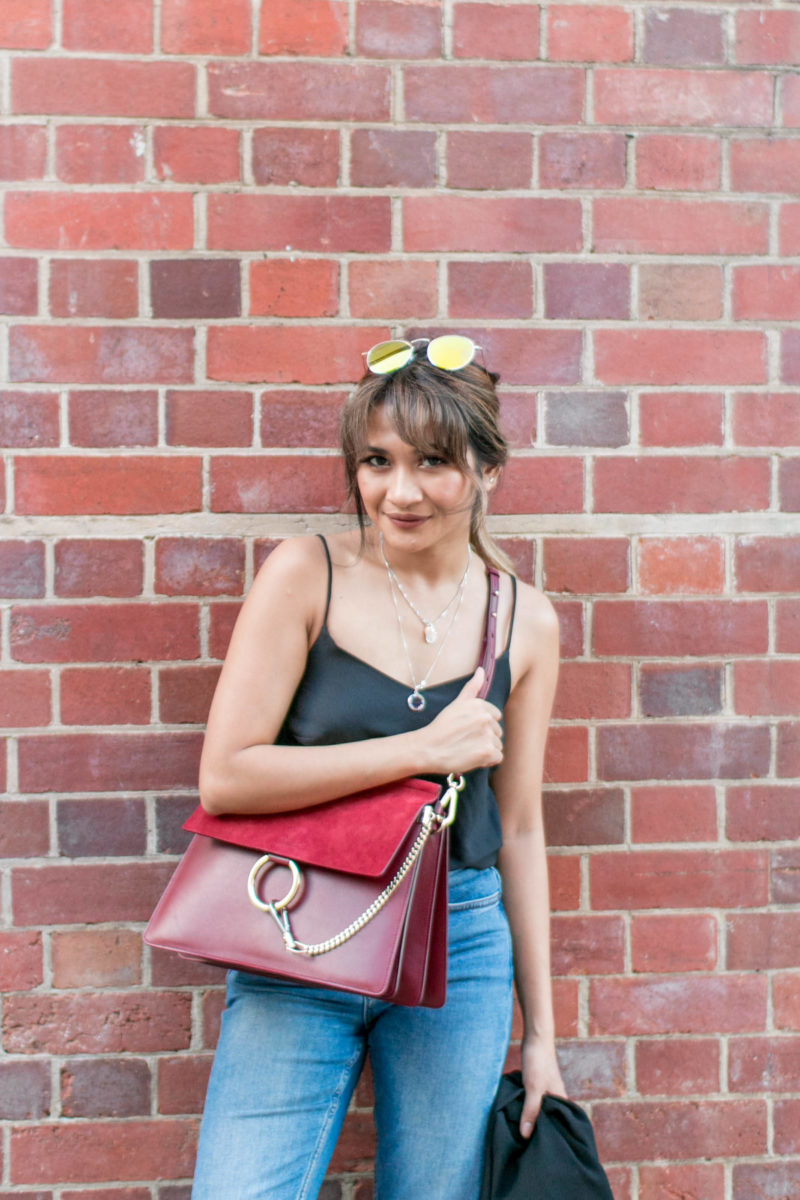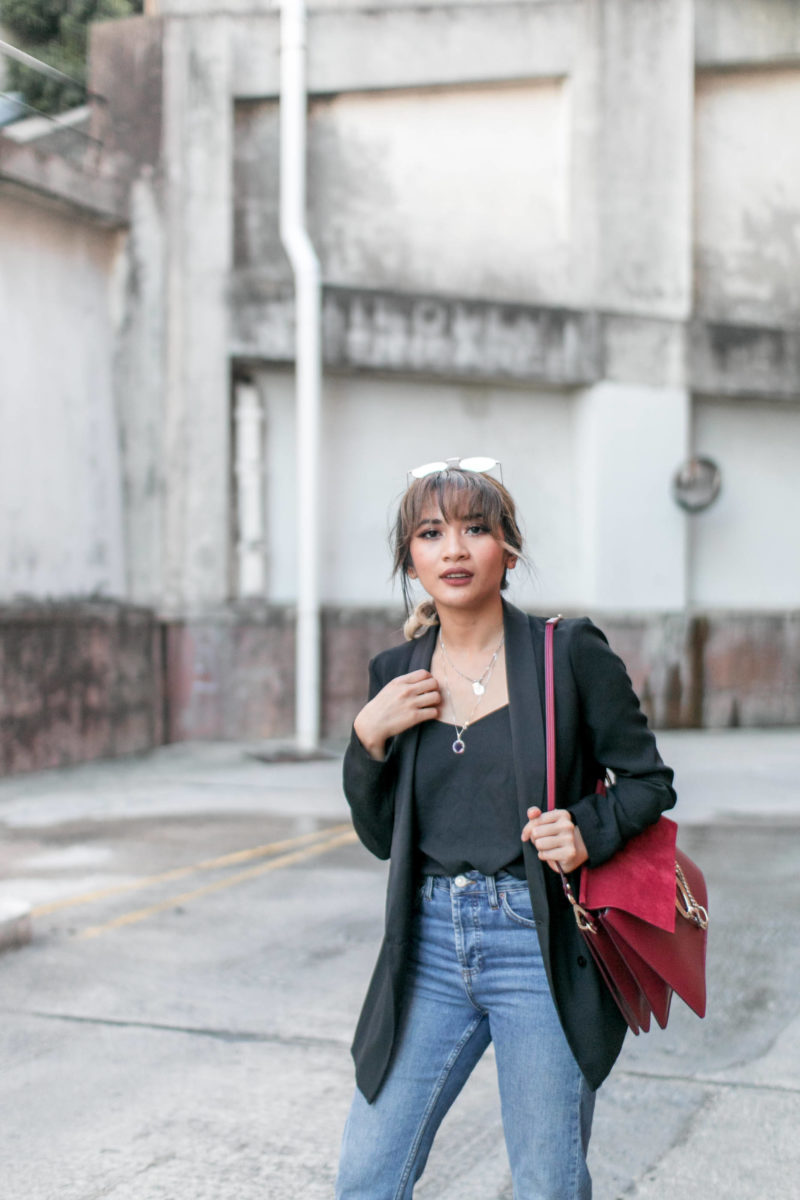 If you don't have a blazer + jeans combo that you love yet, check out some of these pieces from ASOS and take advantage of the 20% off 24hr sale!
Blazers
Because I live in Australia where it's temperate most of the year, to get the most out of this outfit it needs to be light and breathable so I can wear it even on warmer days. I bought this soft blazer from Topshop and it's just perfection! Of course if you're from cooler climates you can choose a more structured or even thicker blazer for a more chic/slick look.

Straight leg jeans
Although I love skinny jeans, the straightleg/mum jeans trend has got me hook, line and sinker! I esepcially love the high waisted trend because it complements short frames so well! Sometimes you can go a bit crazy with all the different denim trends right now, but if you want a basic & versatile outfit, it's best just changing the silhoutte and pick a clean pair of jeans from that line. Avoid too many tassles or rips because that will date the jeans instead of keeping a basic staple.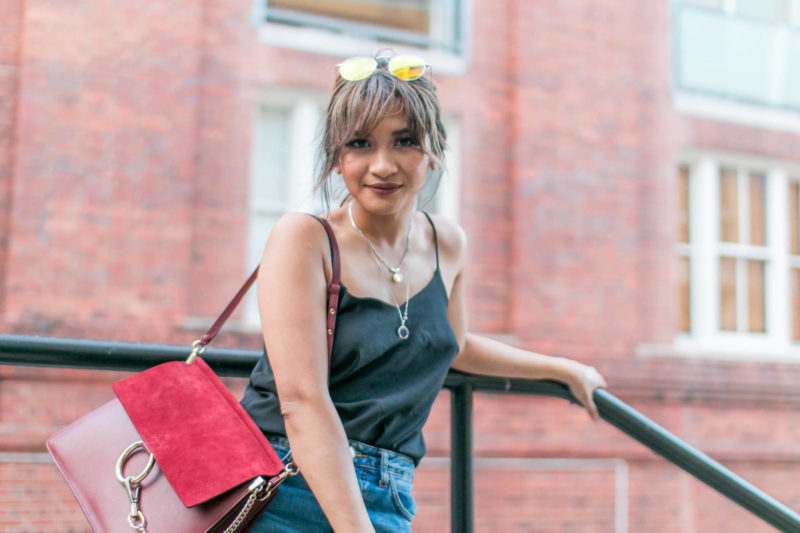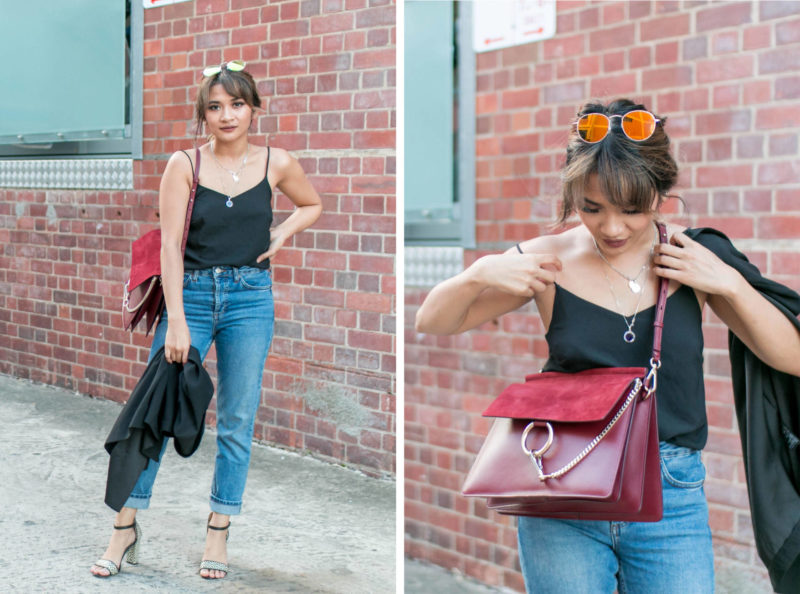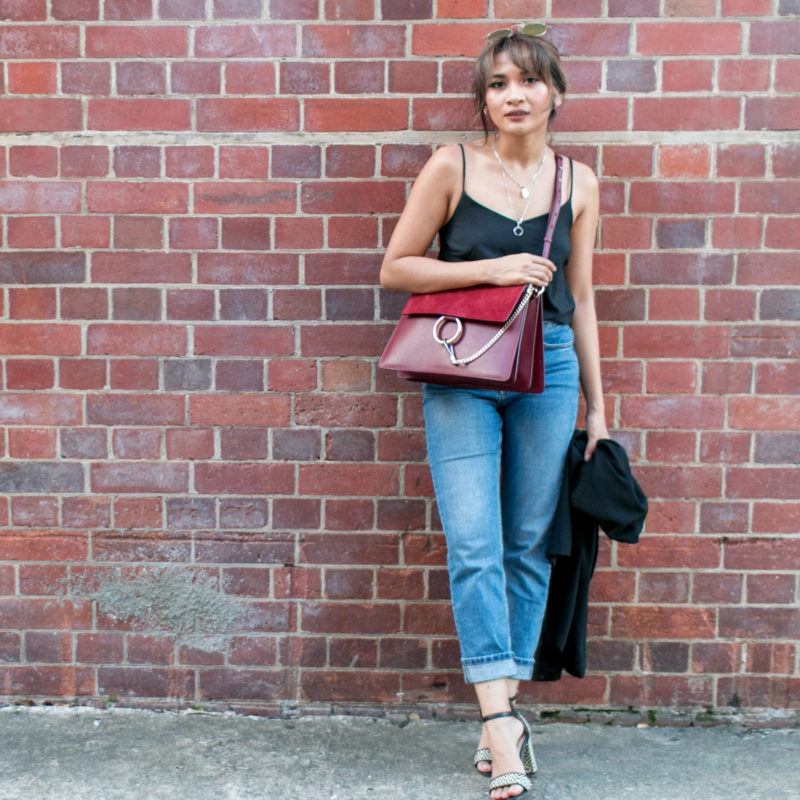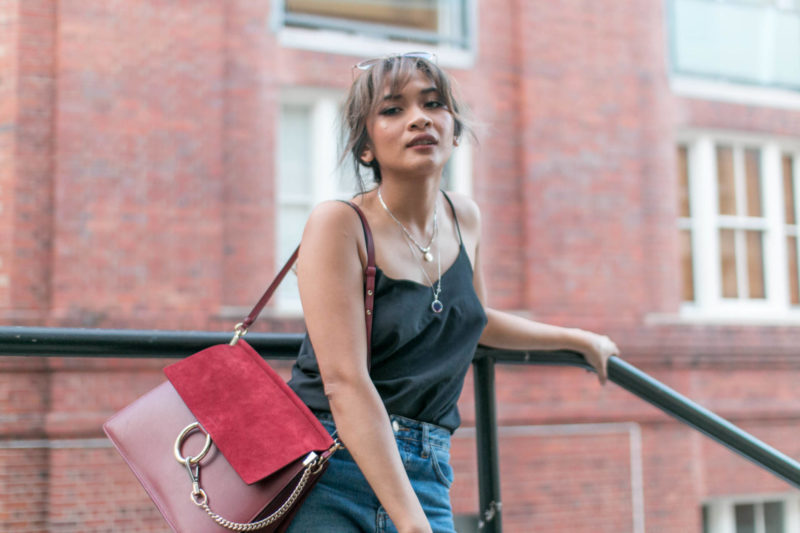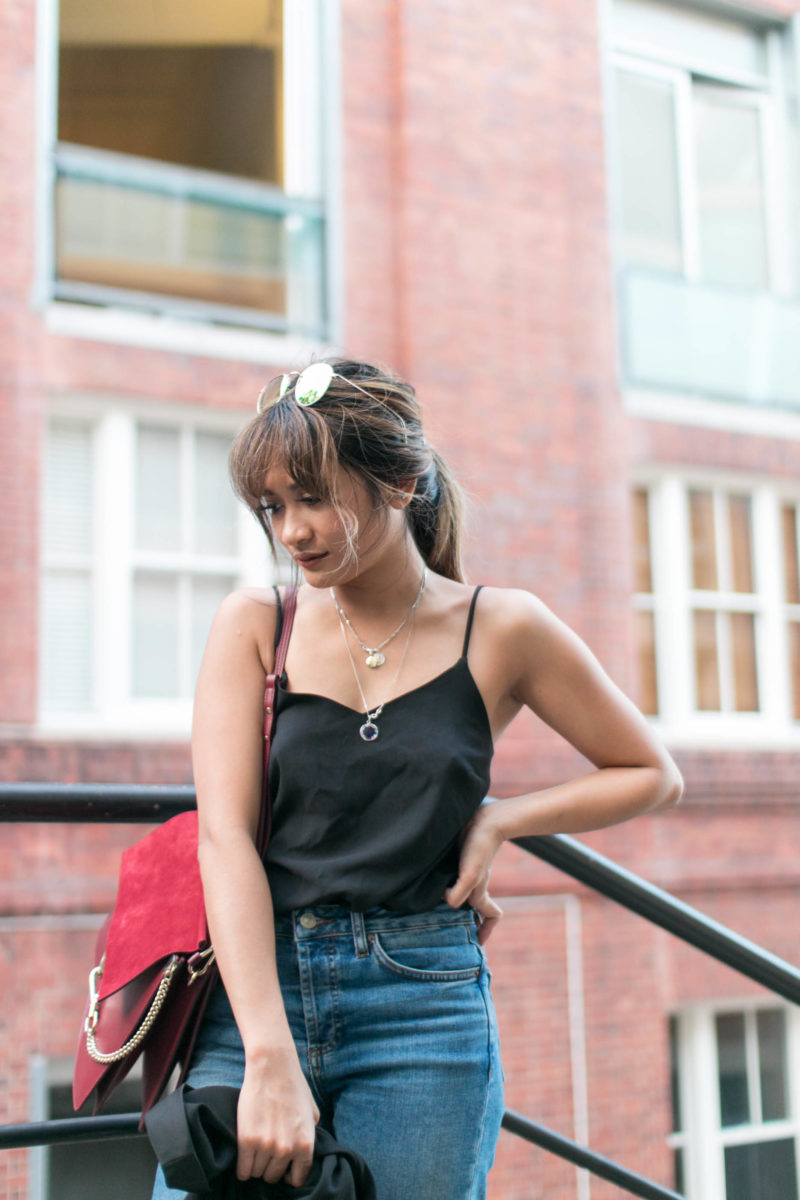 Outfit Details:
BLAZER – TOPSHOP | TOP – MISSGUIDED | JEANS – TOPSHOP | SHOES – MYER | BAG – CHLOE FAYE | SUNGLASSES – COTTON ON
SHOP SIMILAR: