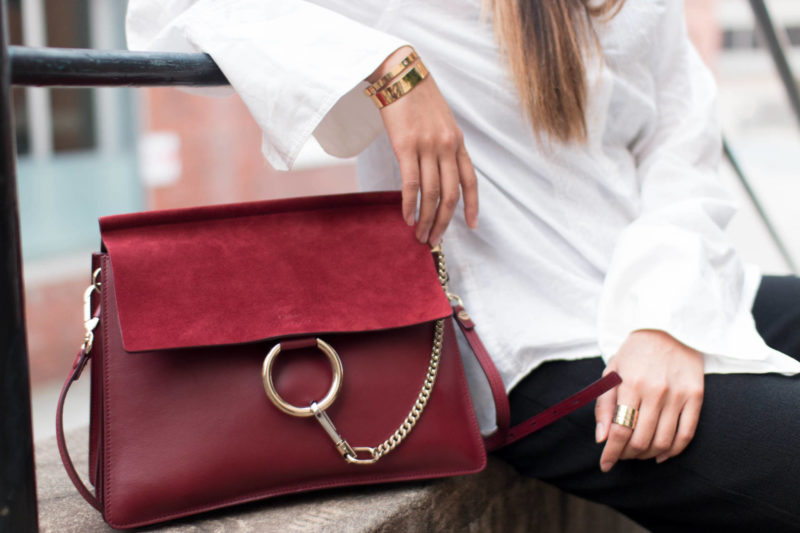 Meet the bag that nearly got away – the Chloe Faye Medium in Plum Purple!
So if you watched my youtube channel you guys would know the LONG story about how I finally came to acquire this gorgeous bag.
If you haven't, long story short it was an absolute mission to find this bag in this colour! I'll try and break it down. Basically I had the opportunity to own this bag early last year in the black or the burgundy. I was nervous about having my first coloured bag so I opted for the black. Unfortunately with all it's little nuances, and the fact that the black didn't really captivate me, I returned the item. However I couldn't stop drooling over it every time I saw it on instagram. Not to mention I always found myself stalking it online!
It wasn't until I stumbled upon Sinead Crowe's blog that I saw how amazing this colour truly was. And instantly, I knew I needed to have it! When I finally decided I wanted it, it dawned on me that it was completely sold out everywhere! It was just no where to be found! That is until I remembered Cultstatus – and there it was. The beautiful plum purple colour that I was obsessing over! As I mentioned in the video, although there are clear negatives about this bag including the fact that it's overplayed and very fussy and at times not very practical, this colour had me SWOONING and now I'm positively obsessed!
I seriously have to thank cultstatus.com.au for helping me finally have this in my collection! They have also kindly given my readers and subscribers a discount code off their website!
So if you are looking to get your own faye, you can get 10% off their entire website using the code "HEYYYJUNEFS"!! This offer ends 31st May 2017 so GET ON IT GIRL!