Hello there, Lady Dior.
Welcome back to my blog guys! Today I'll be sharing with you one of my favourite pre-loved purchase to date, and that is the amazing LADY DIOR! If you've come here from my YouTube channel – welcome! But if you've come here through google or elsewhere you're probably wondering HOW I managed to score this gorgeous piece for THOUSANDS less than retail!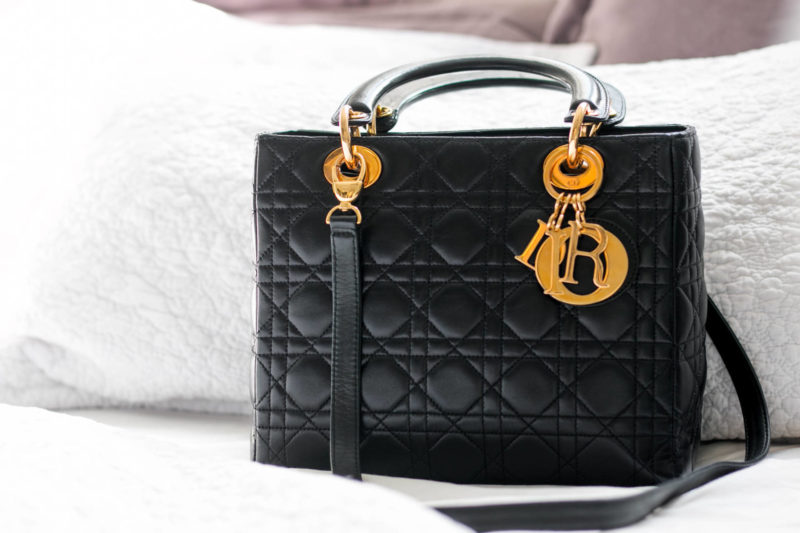 Simple answer: Buy Preloved!
Lady Dior handbags are one of the best handbags to purchase second-hand because of it's lower resale value on the preowned market.
I know that buying secondhand is not for everyone, and if you want me to do a more step-by-step process on how to buy second-hand or how to authenticate bags, let me know.
But today I just wanted to supplement my YouTube video with some detailed pictures on this bag just to show you that preowned/second-hand bags DO NOT have to be in rubbish condition or very worn condition to still be sold at a great price point.
The process
As you guys know I'm a massive fan of pre-owned bags, and when I browse preowned websites I have previously noticed how poorly Dior bags resale for. For that reason alone, I had never really thought about adding it to my collection. Until that is, I tried it on in store. Its was gorgeous. At the time I tried on the new model in the new size and wide strap. I loved it, but when I went to enquire about it I was told it was $7000+ AUD! That was crazy to me, and for that price I would much rather buy a chanel! I remembered then that Diors sold for crazy less on the second-hand market so I did proceed to my favourite online consignment seller – Ebay. I basically stalked this bag until I found one that I wanted and then made the purchase!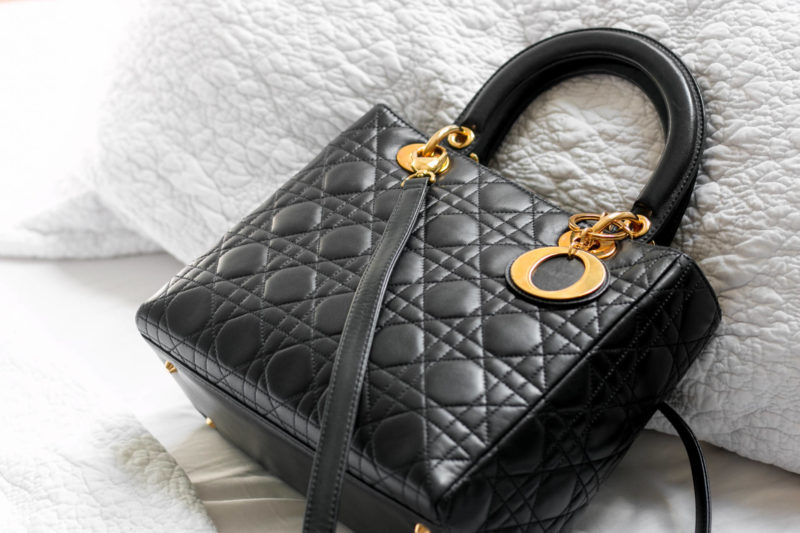 The cost.
So if you follow me on my YouTube channel you would know that I was able to purchase this for approx $1500 AUD! That's not including tax or duties, but come on! That is only a FRACTION of what it retails for in store! Now for any items over $1000 AUD you do have to pay tax + duties on top which is approximately 15%. Luckily Ebay was having 10% off at the time so I was able to add some savings onto that. Regardless for an all leather bag, and decent condition, I honestly couldn't be happier with a $1.5K price tag! I did purchase from a Japanese consignment seller that had good feedback, and prior to purchase I did actually have it authenticated on the purseforum which is a great resource for anyone looking to purchase second-hand bags!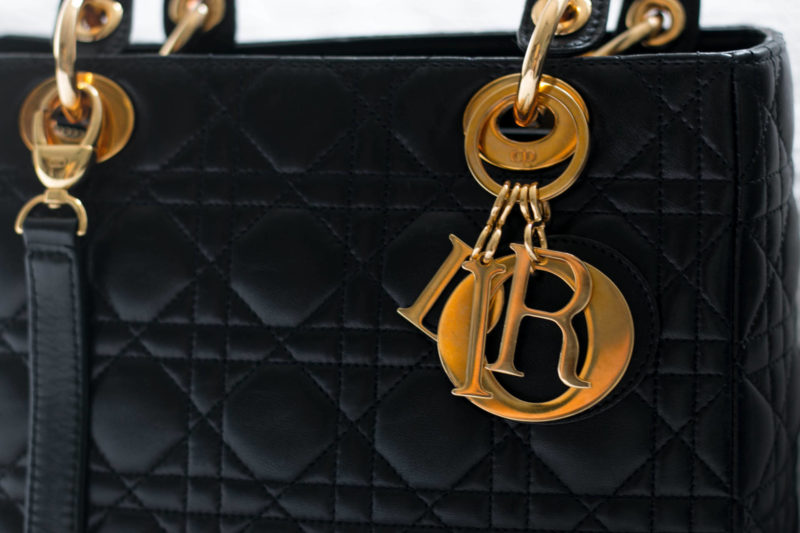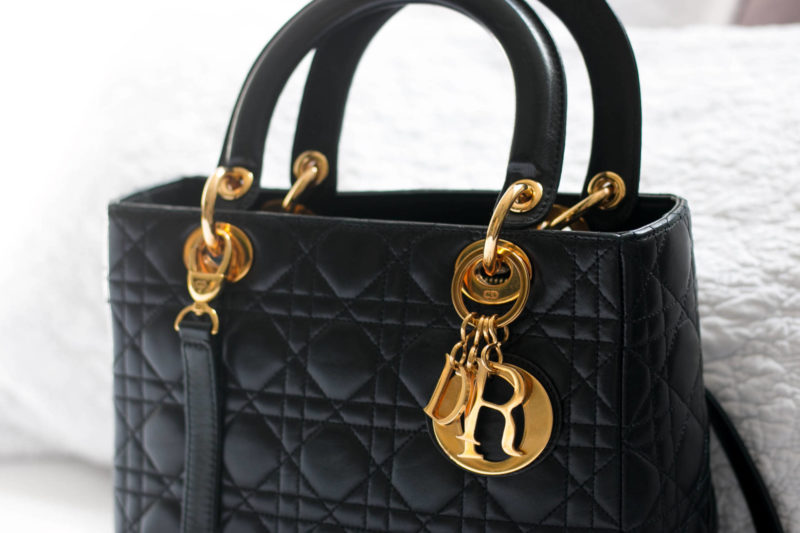 The condition.
As you guys know with vintage pieces you do need to be wary of the wear and tear. The bag was almost 20 years old and to be honest the condition is AMAZING. Granted the cannage quilts aren't as puffy as a brand new one – but everything else was great! It was clean, no musty odour, the gold hardware was still a bright yellow gold, and it was still in great shape! You do have to be careful when buying lady diors second-hand I have found that there are some older pieces in terrible condition!
Obviously it's completely up to you with what you can afford, but I felt like one of the selling points of this dior bag was structure so I knew that this was something I didn't want to compromise on. I should note that my bag also didn't come with a dust bag/box/authenticity. For me this dior wasn't a holy grail and really I just wanted to try it out. For that reason I was happy to trade the extras (such as box, dustbag, cards) for some savings on the bag. There was another bag in similar condition with all the extras for $500AUD more – I decided paying $500 for a cardboard box was not worth it and skipped on it.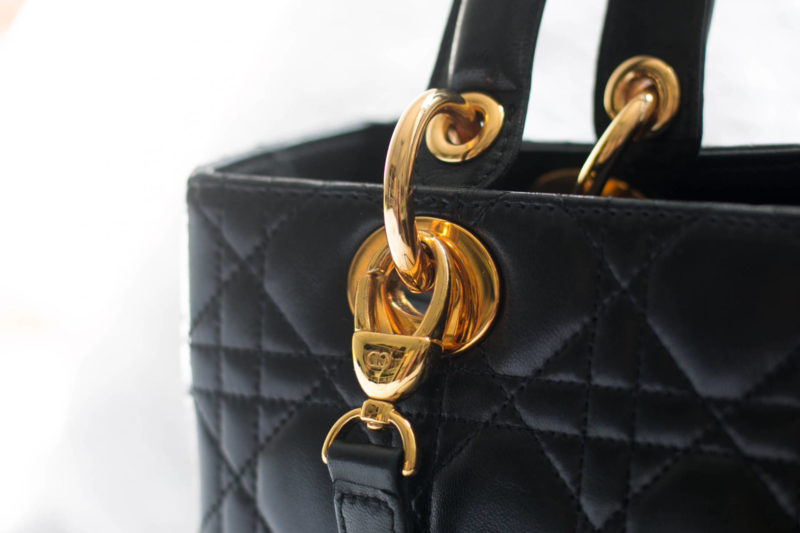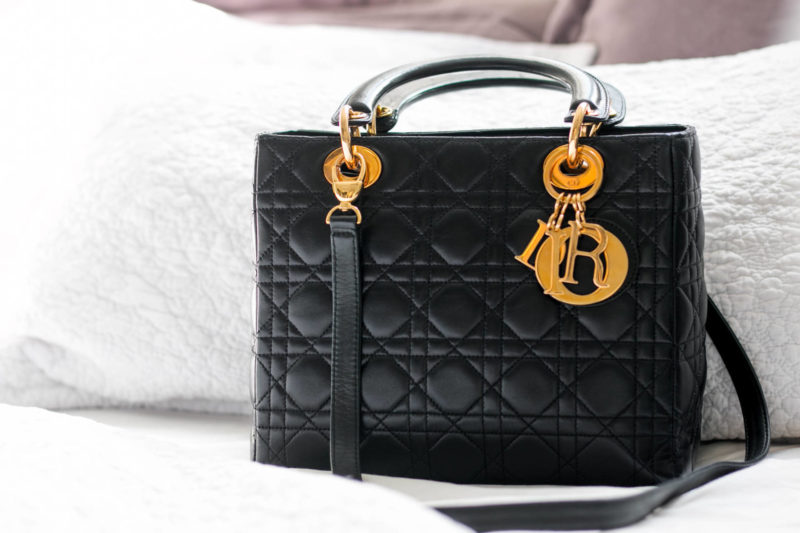 The first impression.
If you couldn't tell already, I'm pretty much over the moon about this bag. It is the exact reason I stress to everyone how amazing buying second-hand can be! I just saved myself THOUSANDS of dollars going pre-owned route, and I have this amazing vintage bag to show for it. Now not only have I not splurge money that I can now save for something else, having a "used" piece means I can wear it without being too worried about wear & tear or damaging the bag. I can just enjoy it, and brag to everyone at how I was able to score this for an amazing price!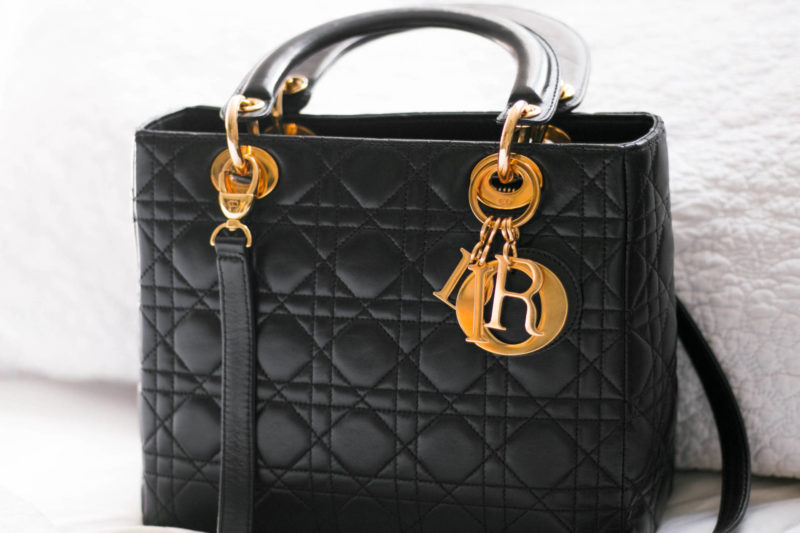 So there it is guys, if you haven't seen the my YouTube video yet please check it out below!