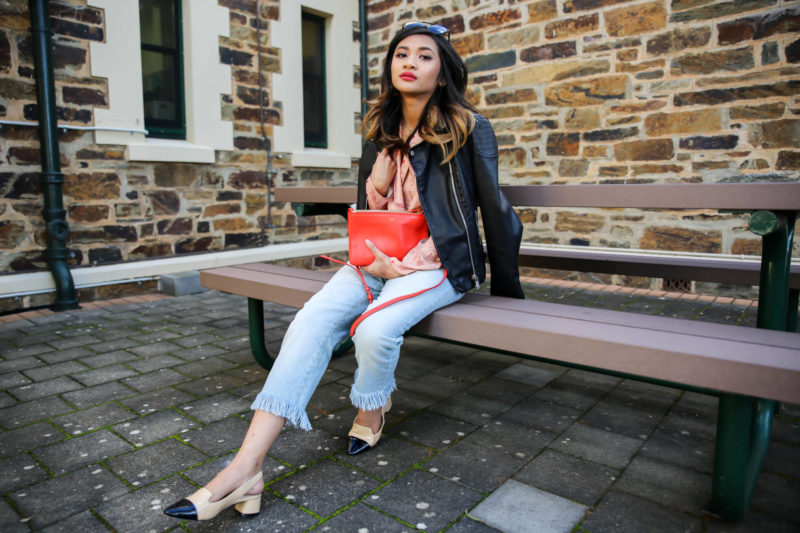 Spring, is that you?
So I have to apologise, the past two weeks got pretty busy unfortunately. I'm currently in Brisbane and boy, is it warm. Maybe warm would not be the most accurate word, but lets admit it, 20 degrees is not exactly cold either. A lot of people hate the cold, but I'm actually not one to shy away from it (I'll take it over 40 degree weather any day of the week!). But knowing that it'll only be a few more weeks of "winter" kinda breaks my heart a little. I love perfect chill to inspire a warm cup of milo and a movie. I like the cool air that makes you question whether you've got enough layers on when you go outside. And I like the overcast winter day that make for perfect softbox lighting for photos.
But unfortunately this might be my last real winter, as I'll be moving to Brisbane next year. Maybe I'll get the odd 15 degree day, but lets be honest I wont be able to wear those thick coats anymore. Sad times. However, today is not that day. In fact, it is a beautiful sunny weather here in Brisbane so here is my warm winter outfit! The peach floral print and light denim keeps things fresh, with a touch of black leather to remind us it's still cold out.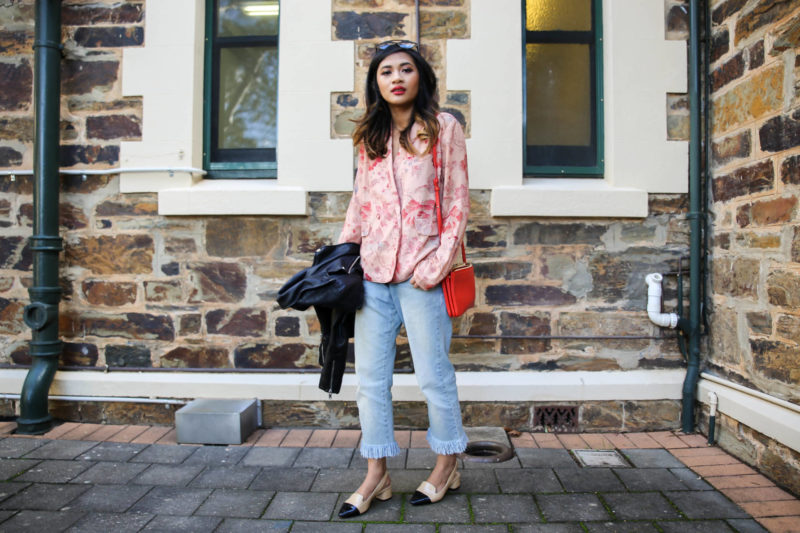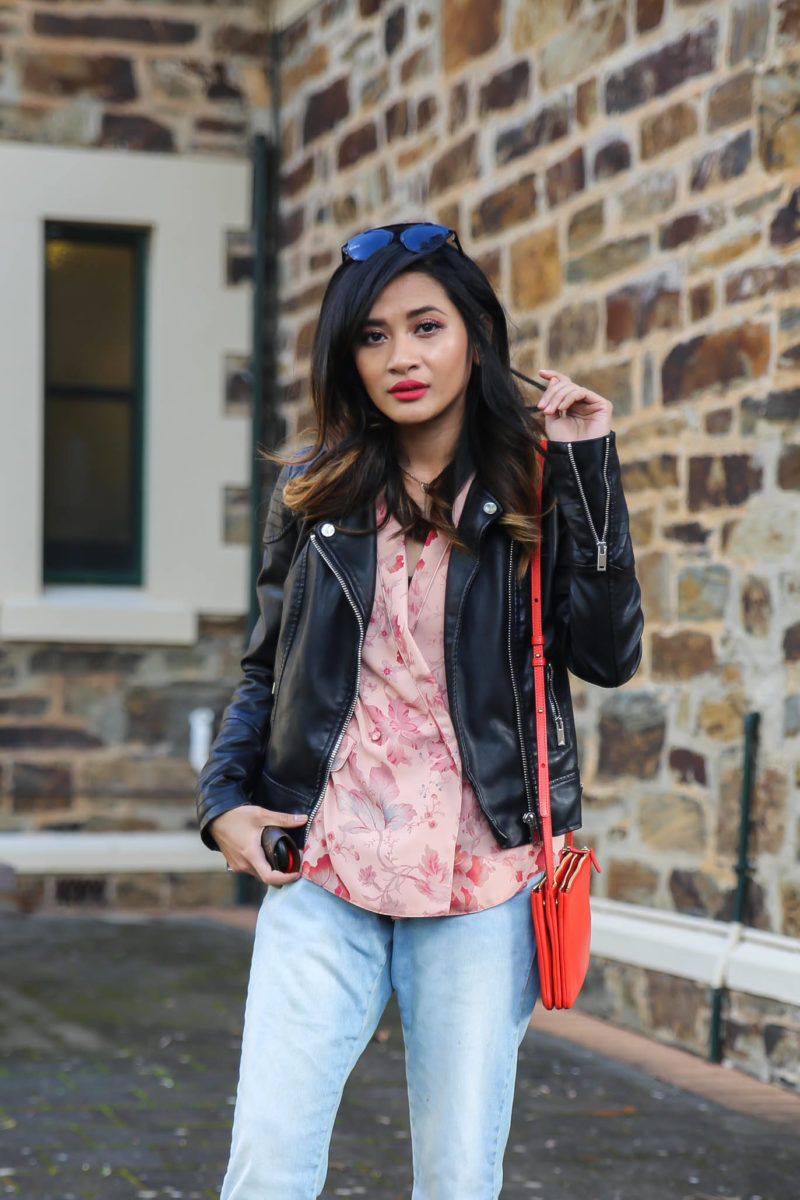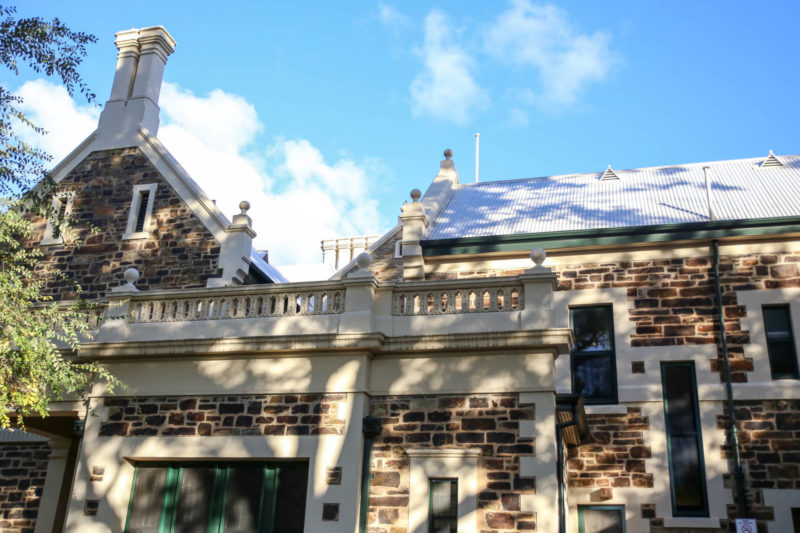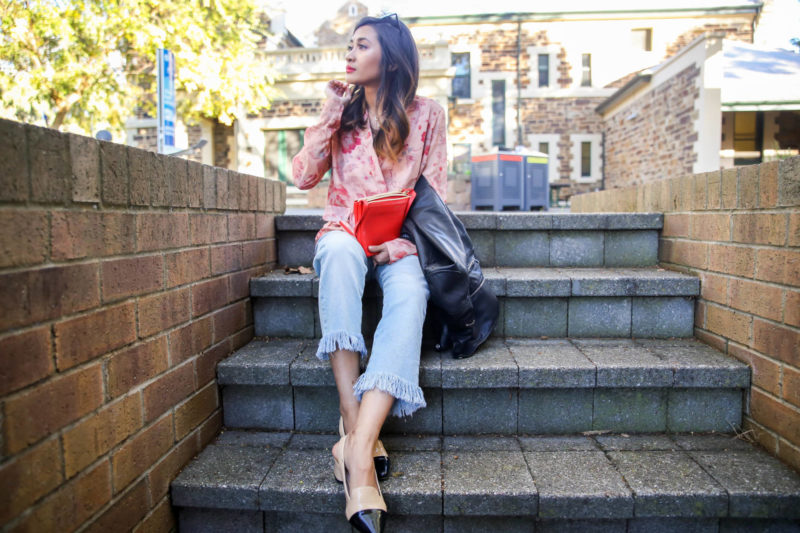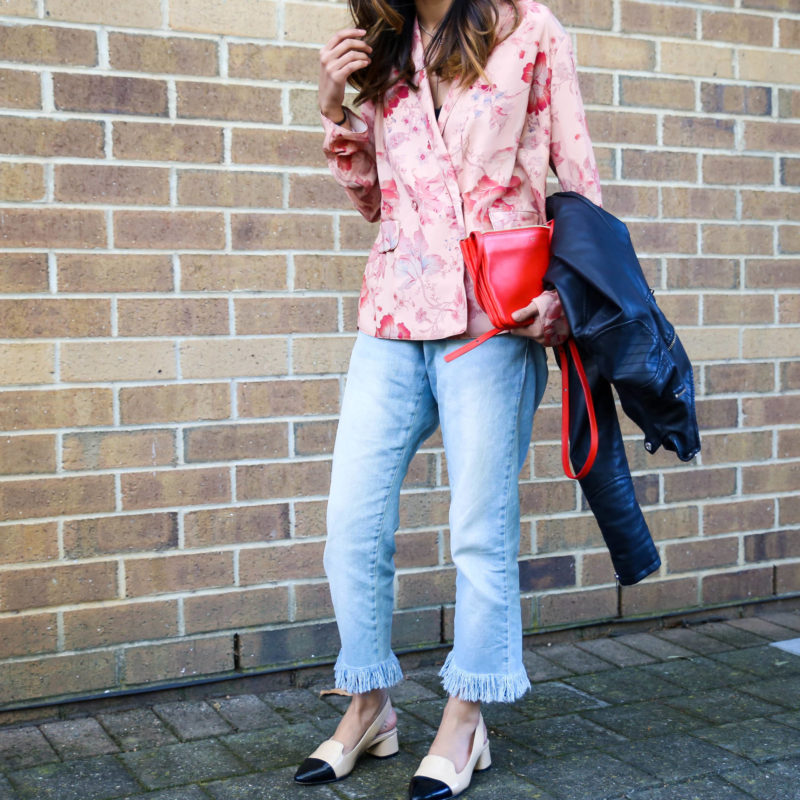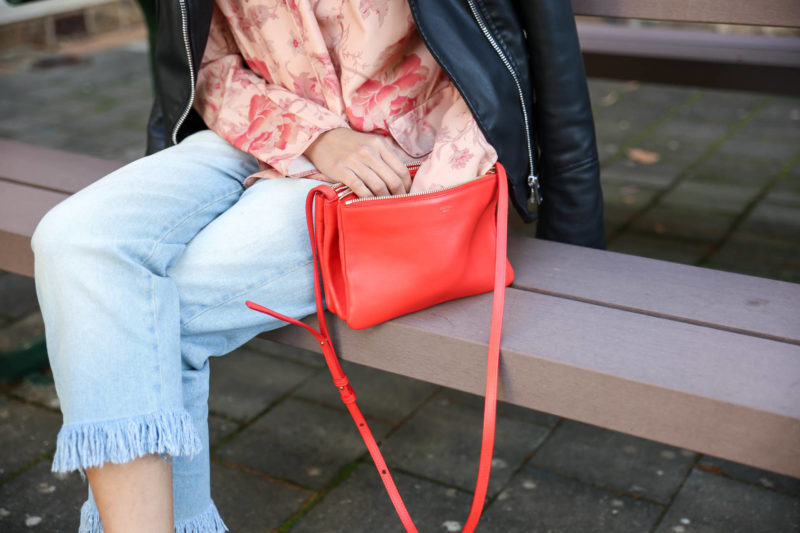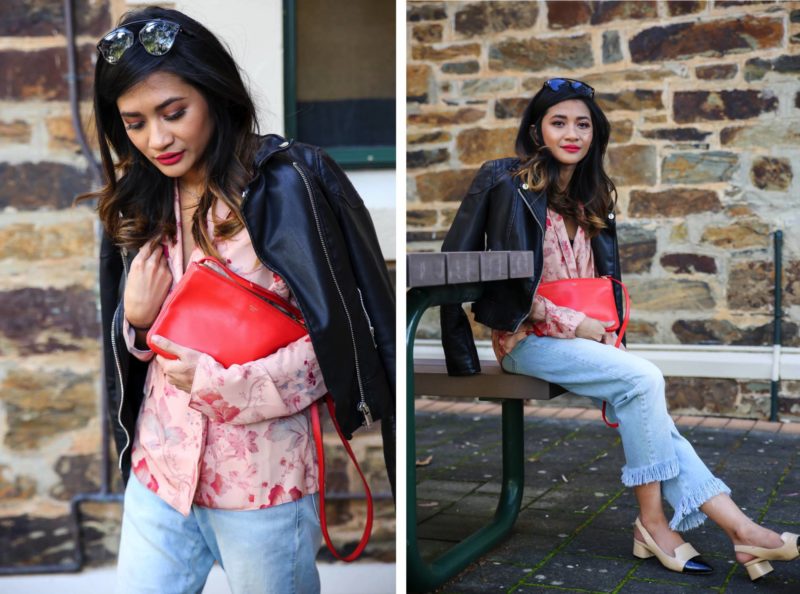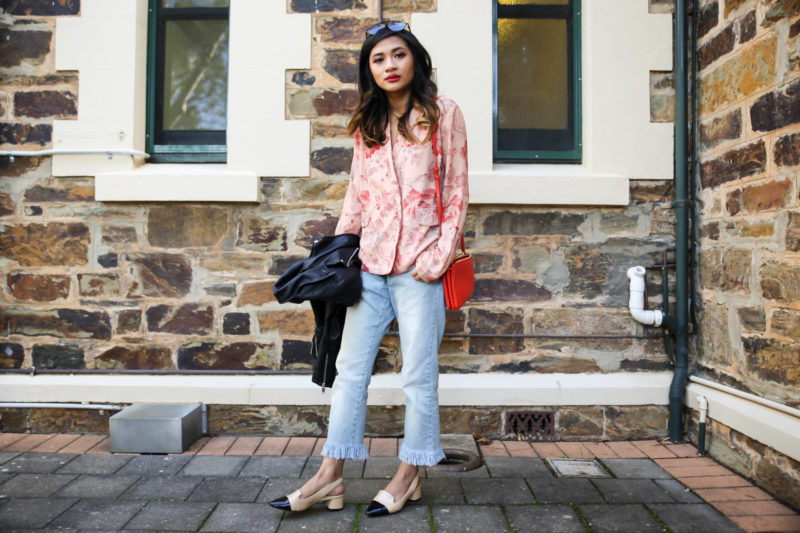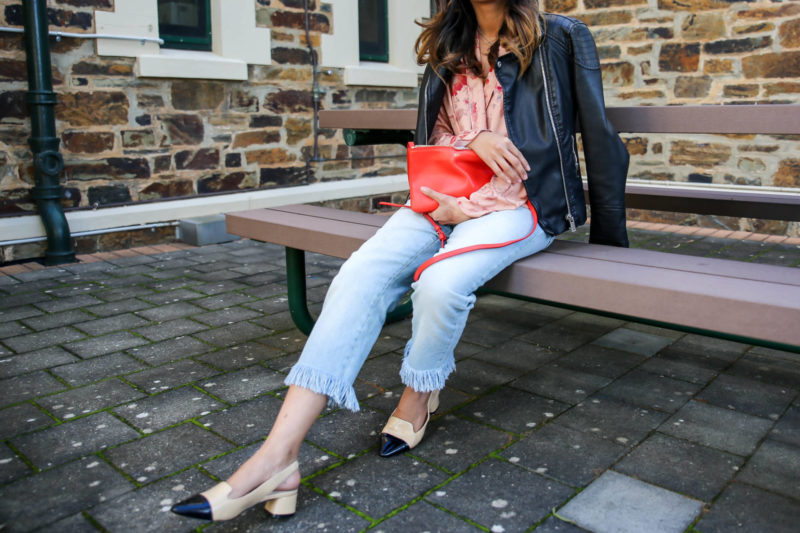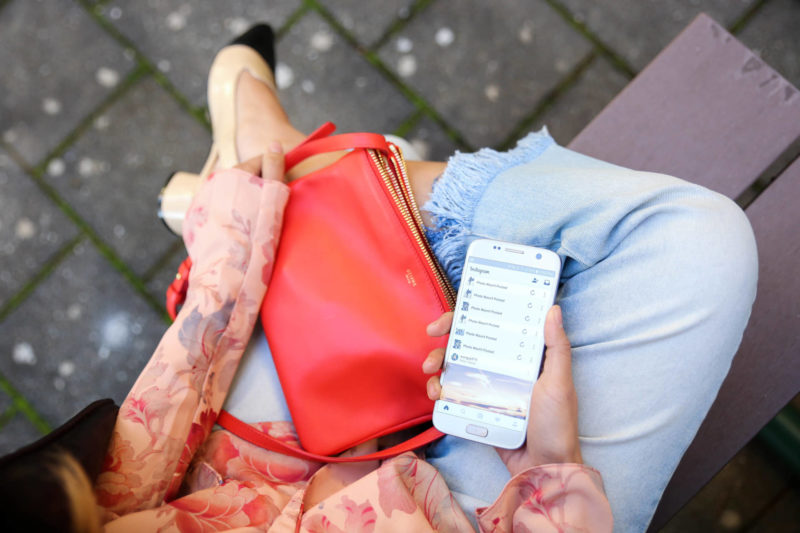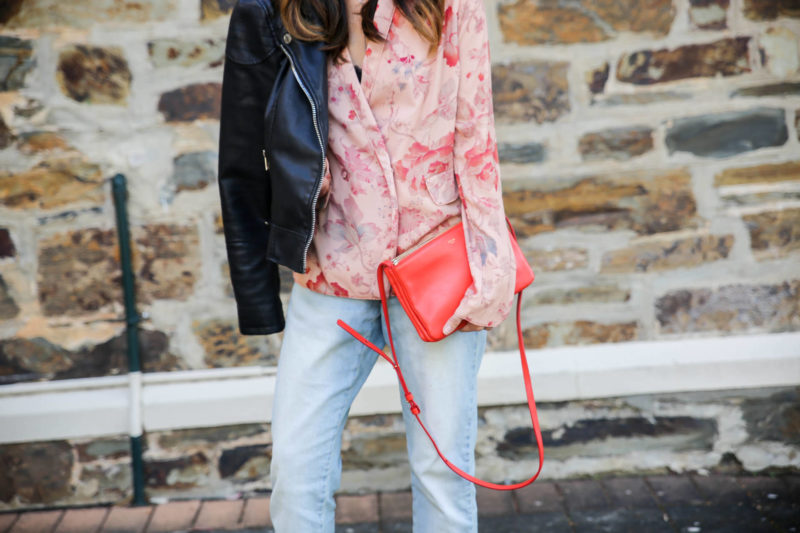 Outfit Details:
TOP: ASOS | JEANS: DIY JEANS | LEATHER JACKET: FOREVER NEW | SHOES: NEXT | BAG: CELINE TRIO
SHOP SIMILAR