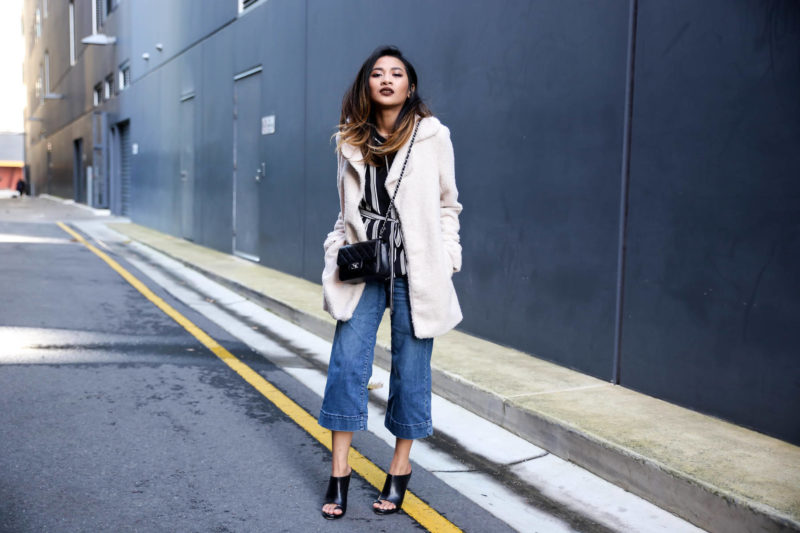 So these denim culottes have me obsessed.
This is one of my favourite shoots so far, and I just loveeee how these denim culottes from Mango look! I have only recently discovered the MANGO online website… and holy, I went a little cray. The reason I went on the website was because I was looking for the Chloe tie mule dupes that everyone on instagram have been going crazy for.. and then I discovered their denim. In particular these cute pair of denim culottes. And how amazing are they?? If you're petite like myself, you can understand how frustrating it can often be to style culottes, so to have been able to find this on sale, not to mention in the exact size I need…. YES PLEASE!
For anyone interested in also getting a pair, look out for culottes with a straight slim leg. I know, "slim leg" is a bit of an oxymoron for culottes, but what I mean is that you often see the wide leg pants that get so wide it almost looks like a skirt. No. While 6 feet models can pull that off, if I did that I would literally look like a smurf. lol. Ofcourse it also doesn't hurt to wear a gorgeous pair of stiletto mules (can you tell I'm in love with these wittner ones?).
PS. Not sponsored!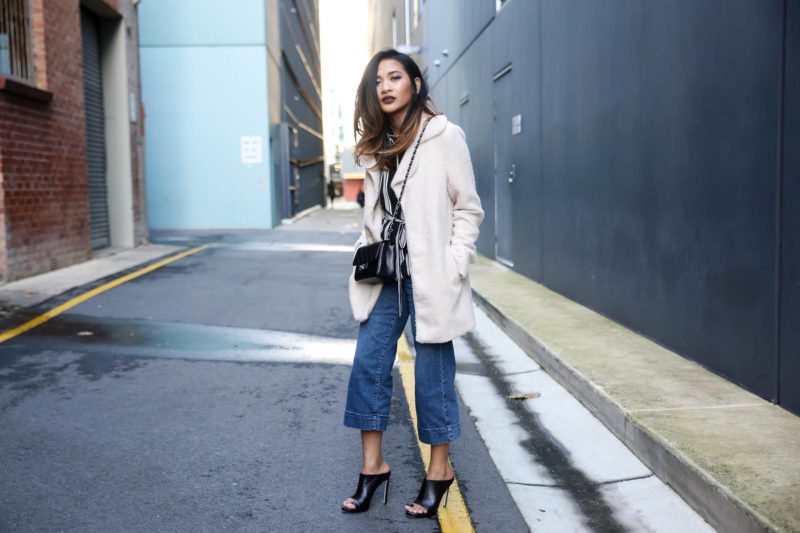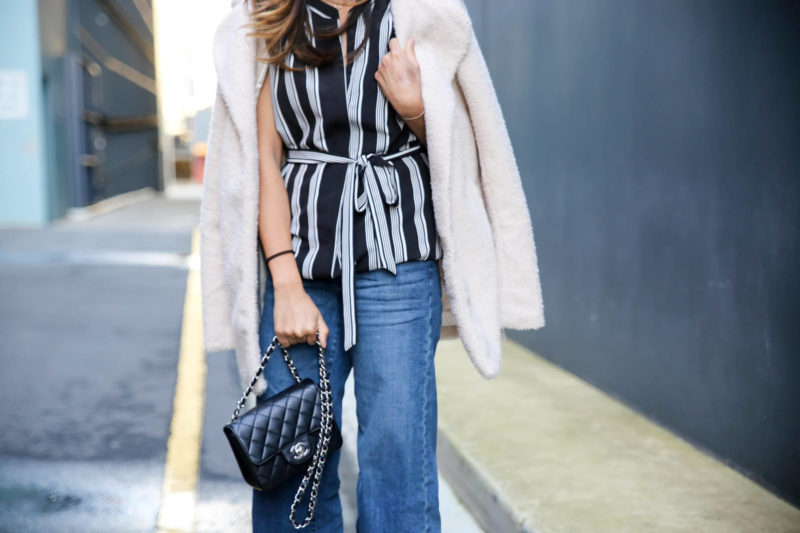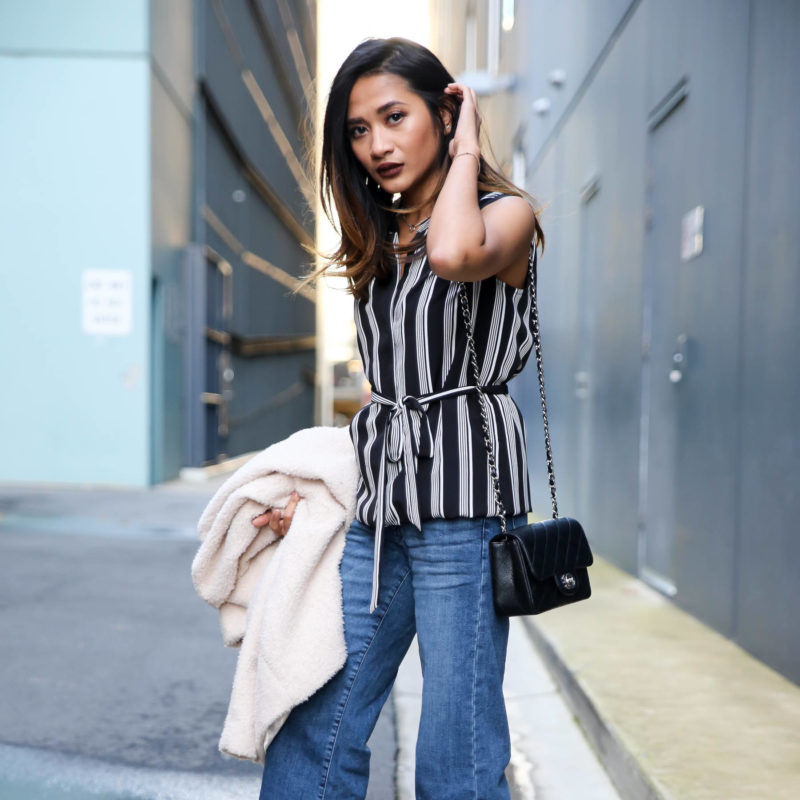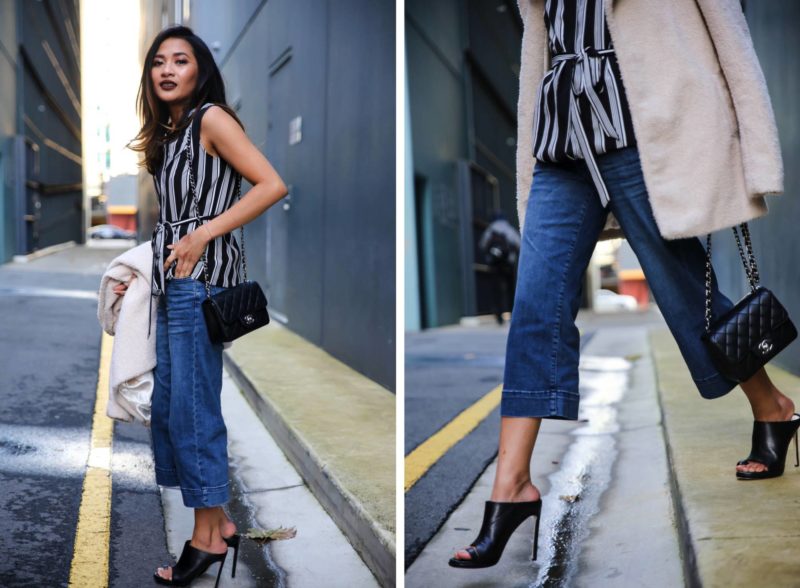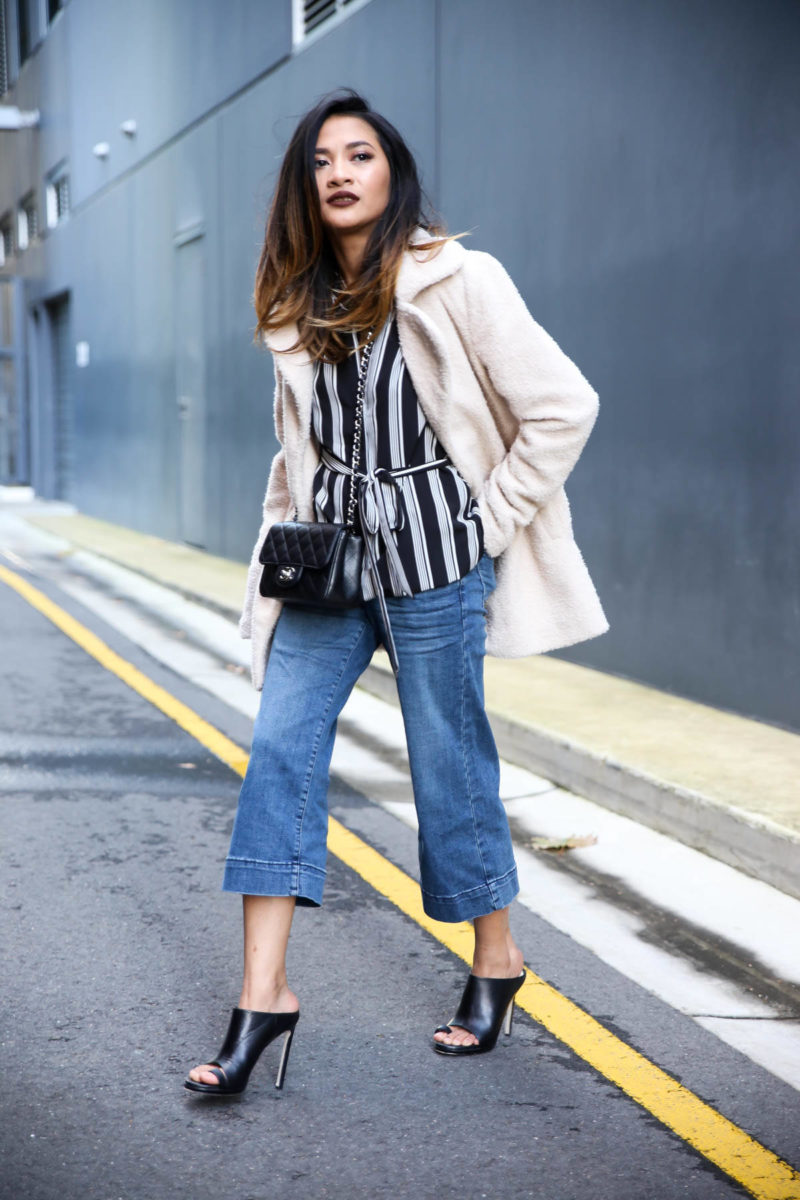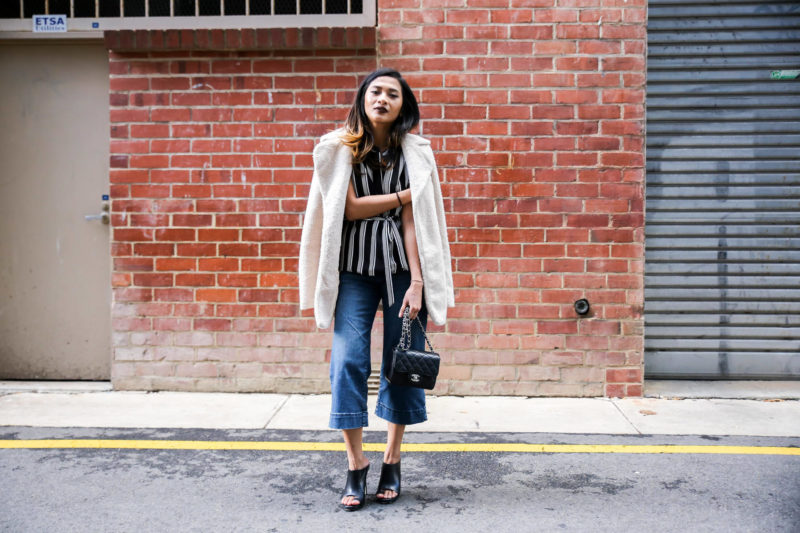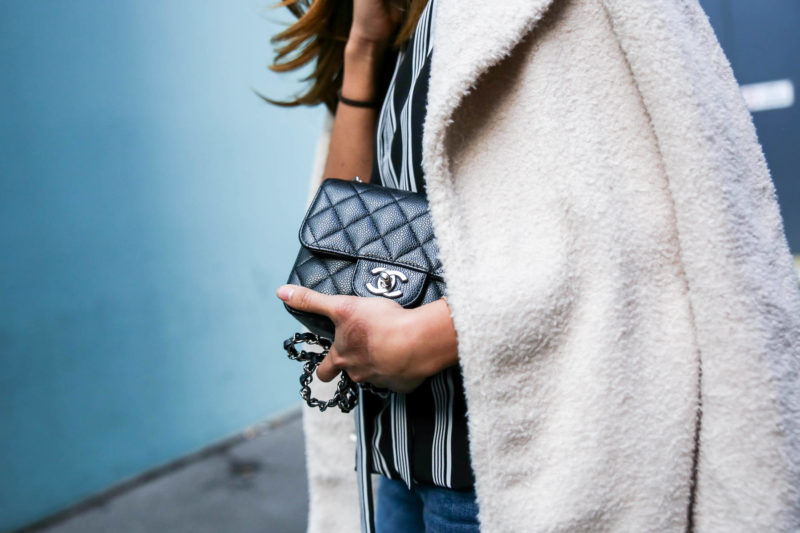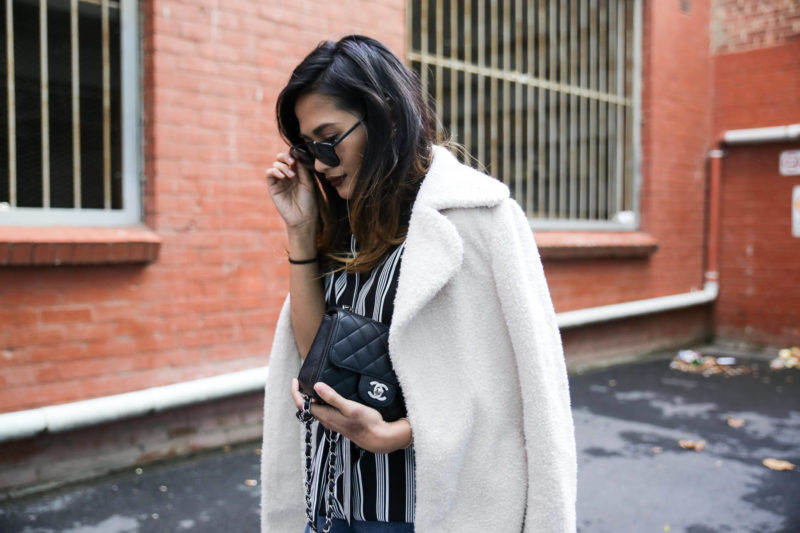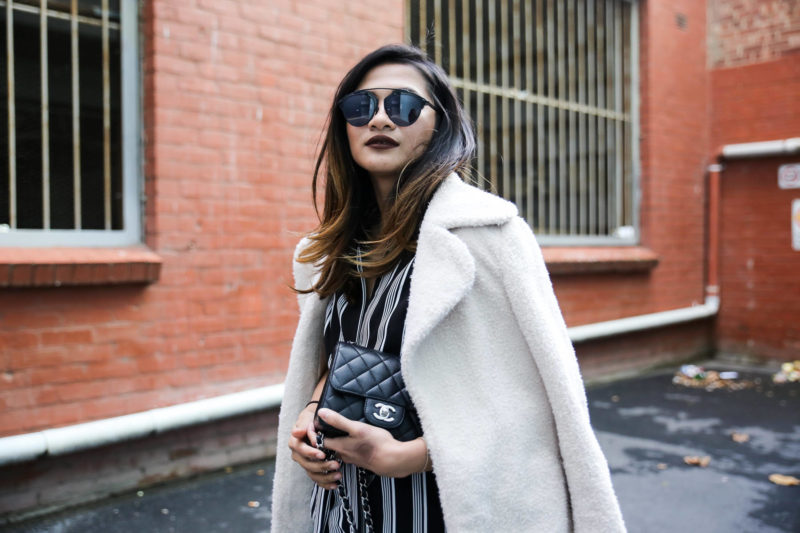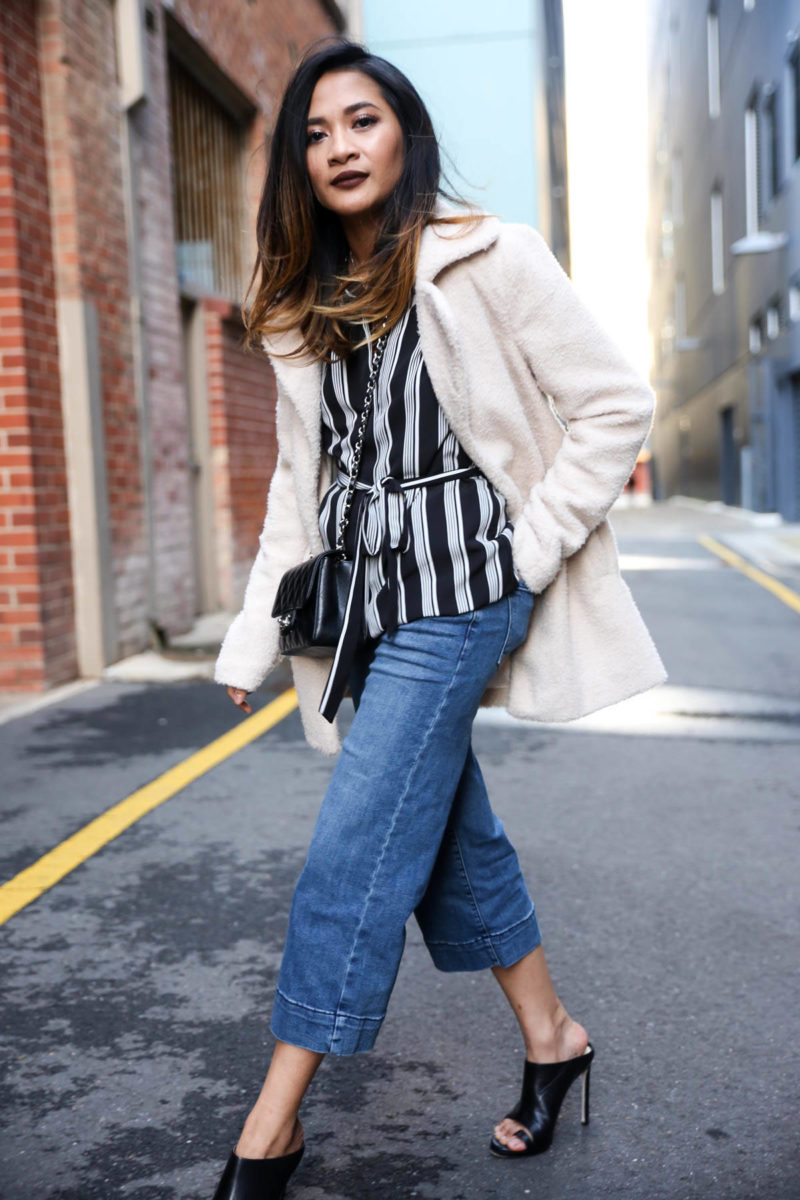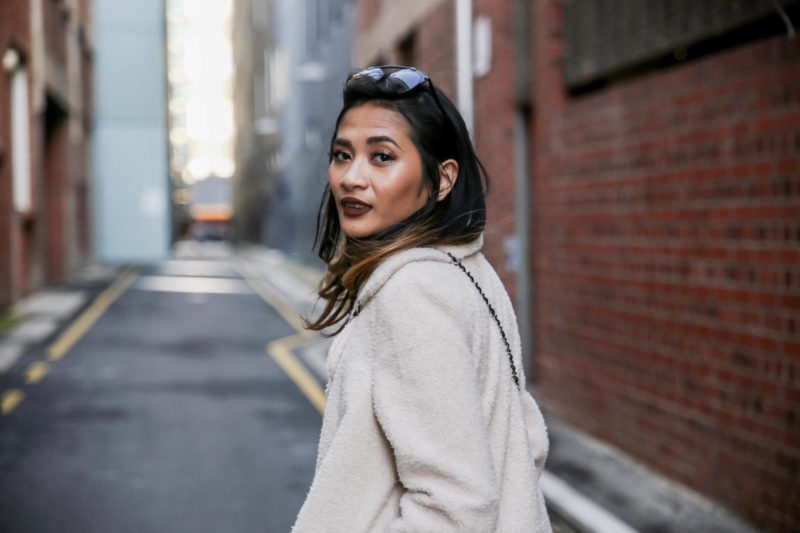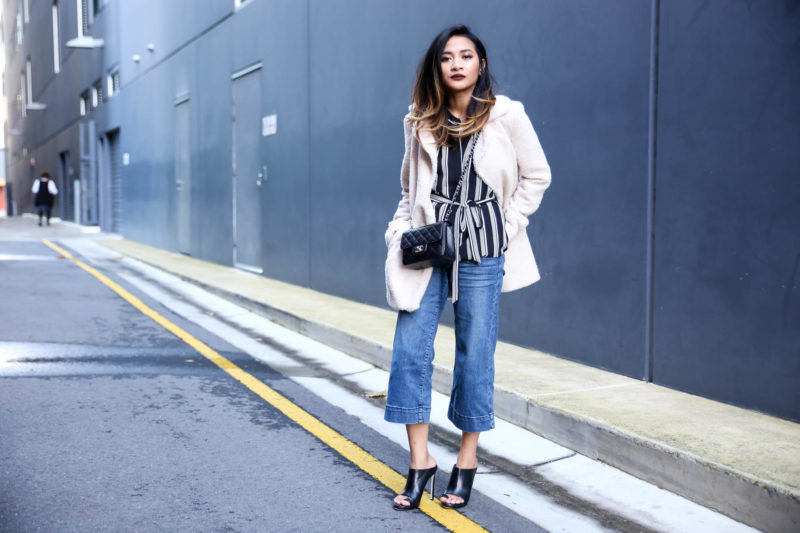 Outfit Details:
COAT: COTTON ON | DRESS (WORN AS A TOP): TOKITO | PANTS: MANGO | SHOES: WITTNER | BAG: CHANEL MINI CLASSIC FLAP
SHOP SIMILAR:

And for anybody curious about what is in this cute Chanel Mini Flap.. check out my recent What's in my bag video on youtube!