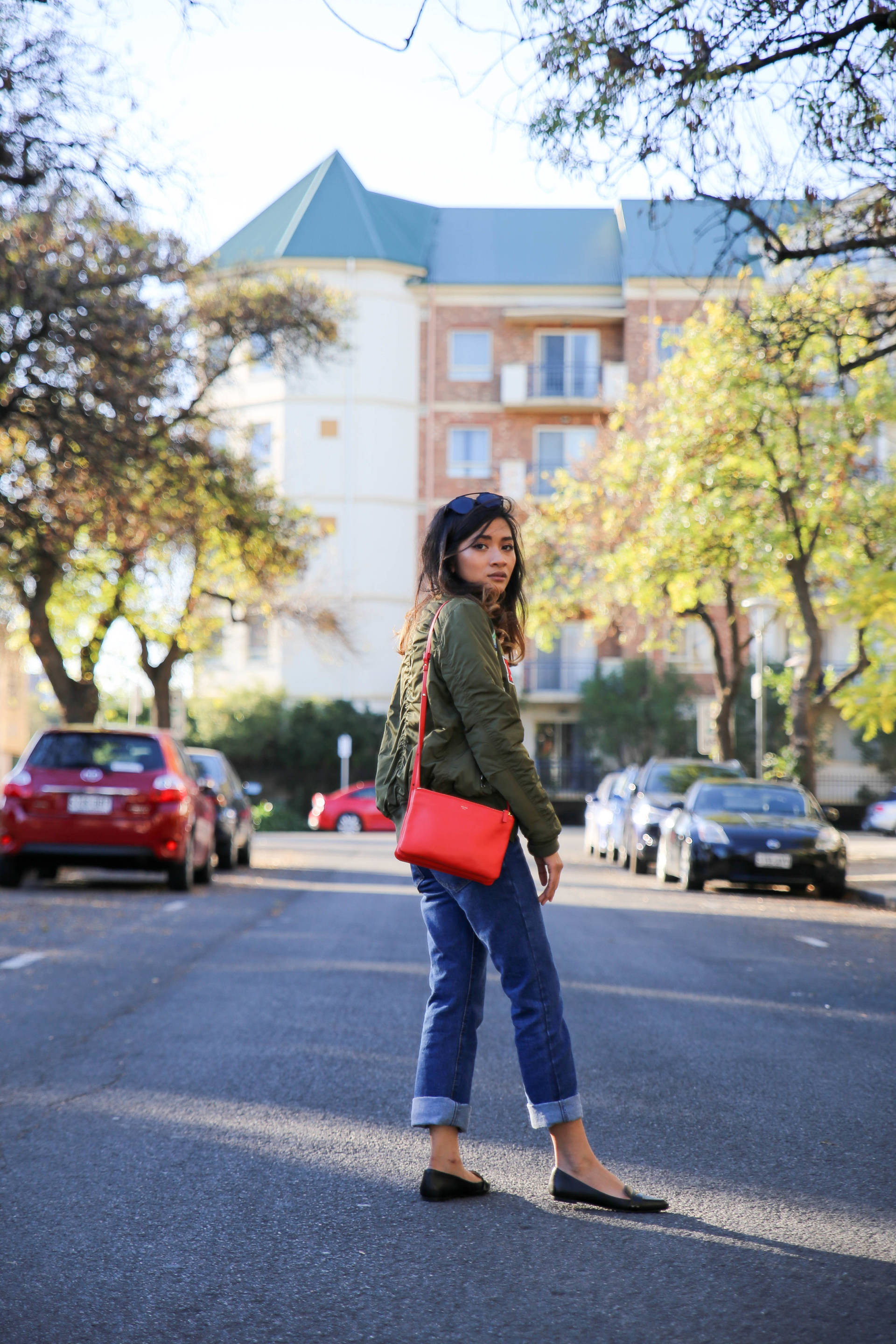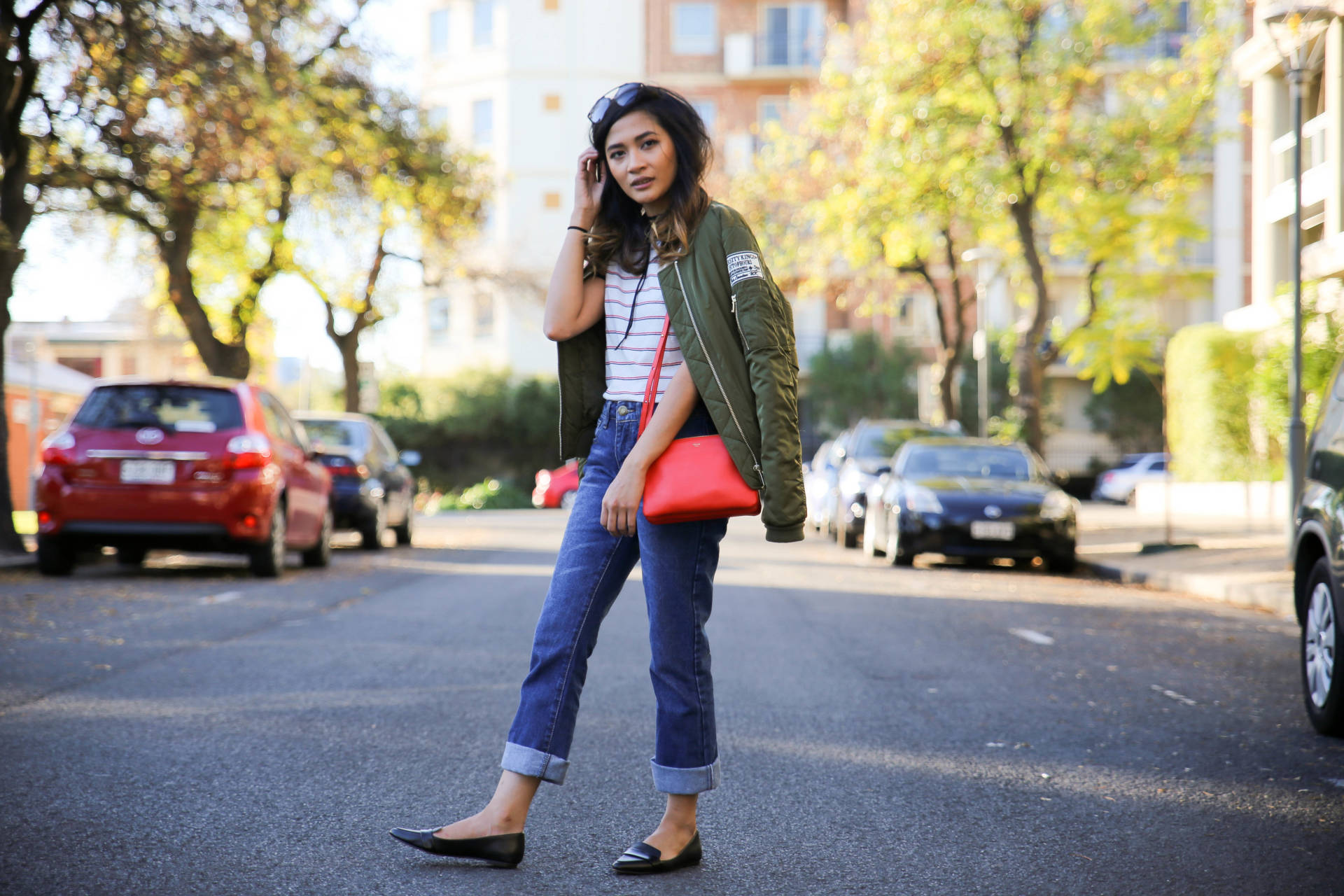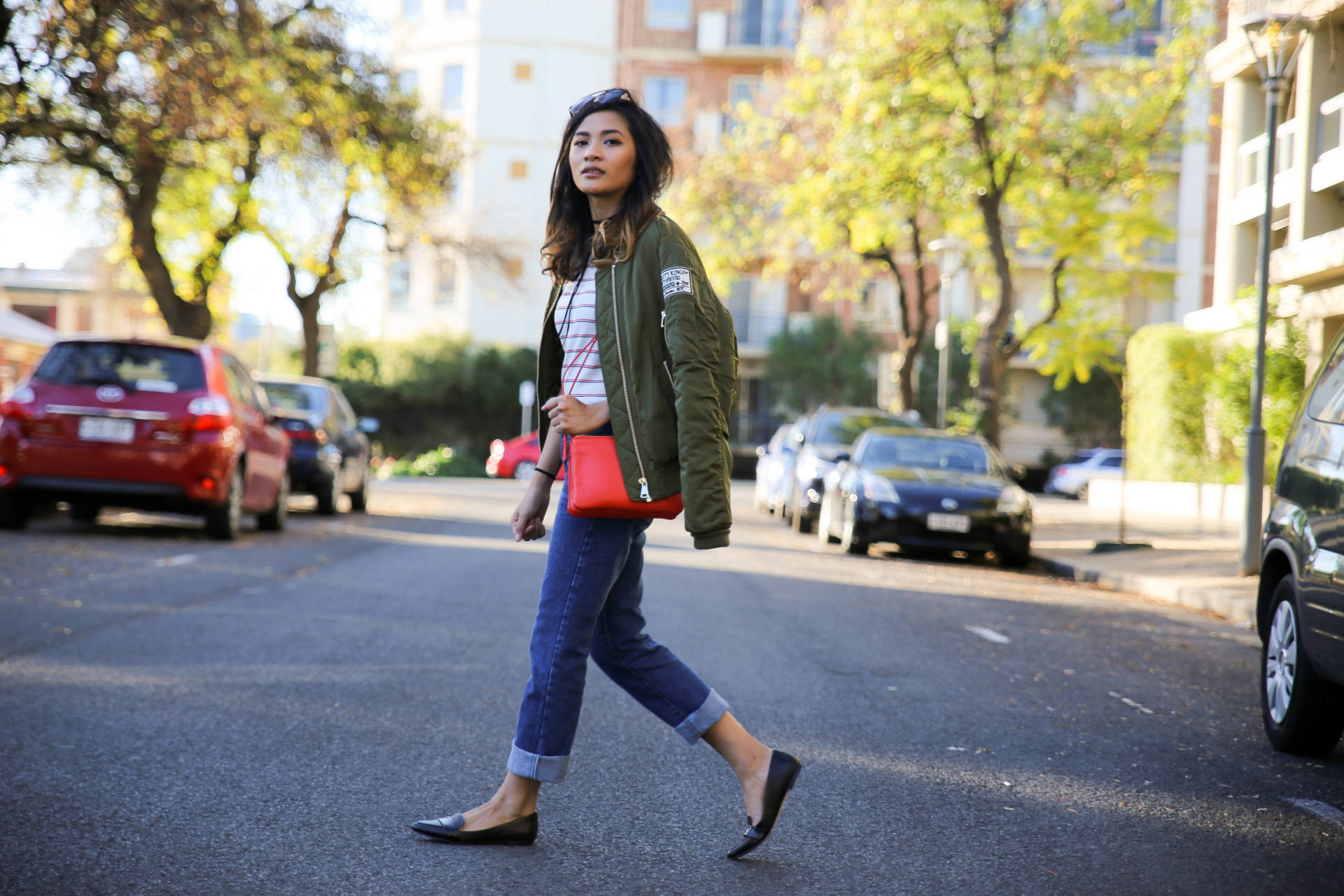 Hi Everyone, and welcome BACK to heyyyjune 4.0 (I think!) Welcome, welcome to my BRAND SPANKING NEW SITE, and I'm excited to announce that I finally have my own domain name! (FINALLY!)
Yes, its been a long few years. Before I jump into the exciting handbag reveal to start of the blog re-launch, I thought I would ramble a few lines about how I've grown, how I've change… blah blah blah. So here goes.
Almost 6 years ago now, I made a youtube channel. But WAY before then, when I was 14 years old I had actually started a blog. I had a website, and at the time the "in thing" was making animated pixels or blinkies. It was all for fun but boy did I absolutely love it! Fast-forward to my late teenage years livejounal became more the mainstream platform of choice. I did that too. Fast-forward again to start of University, I made a fashion blog. The picture I'm trying to paint is, the digital world had been a part of my life growing up, and I'm glad to still be able to enjoy doing this 10 years late, with a medical degree and all. It's probably going to be another rocky road with work commitments, but I know that time and time again, with fads coming in and out, I will likely still be here, in some shape or form. (I hope). So here is to that fresh start again, a bit more polished, a bit more streamlined, and HOPEFULLY, a bit more consistent.
Was that enough for a few lines?
Anyways, to kick of the relaunch with my new site just wanted to reveal to you guys one of the lastest addition to my handbag family and that is the Celine Small Trio in orange/red. I say orange/red as that's what it is, its more of an apricot colour and honestly it's a bit of a chameleon! Sometimes it's red, sometimes it's orange… but what it definately is, is a pop of colour in my otherwise monotonous handbag collection.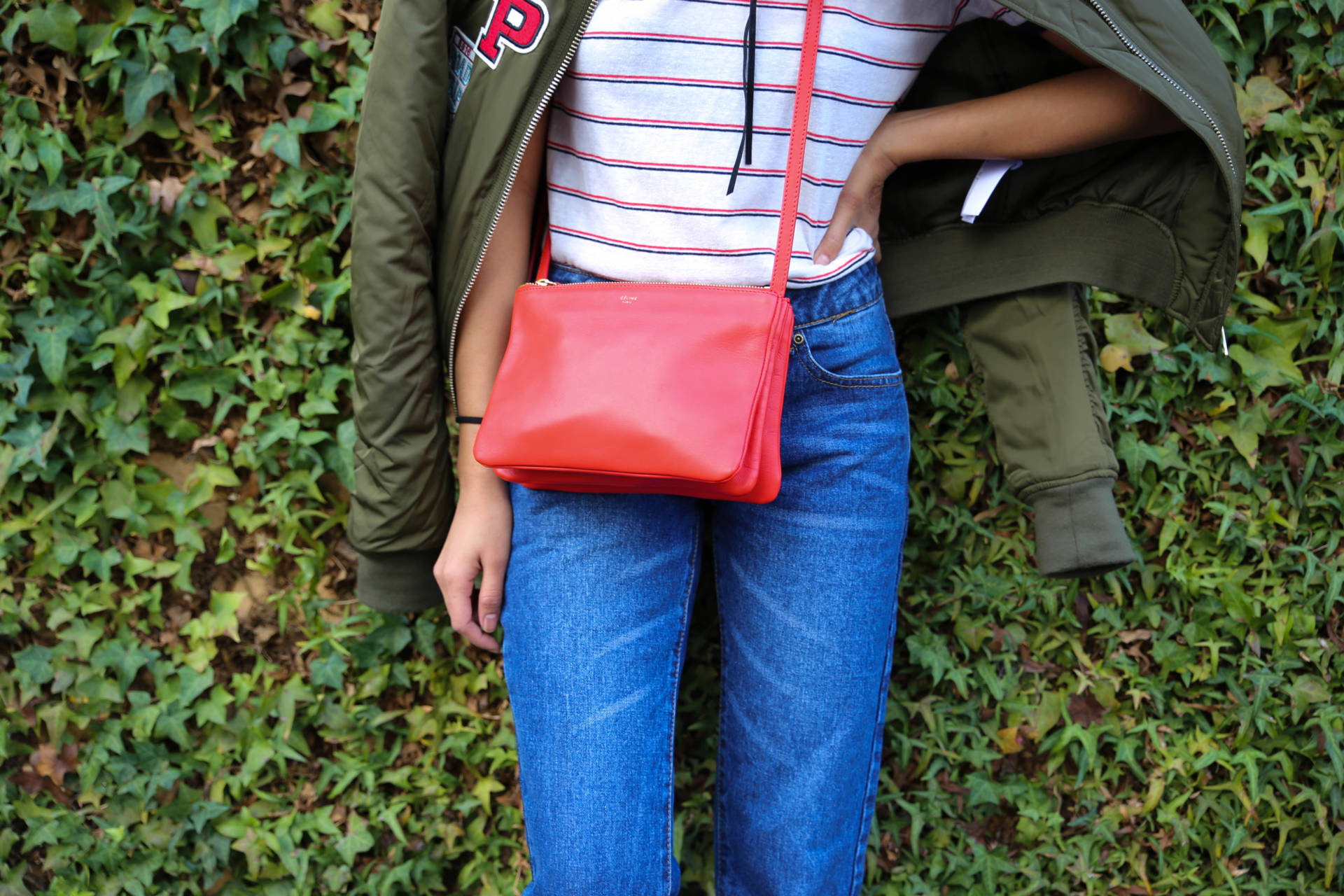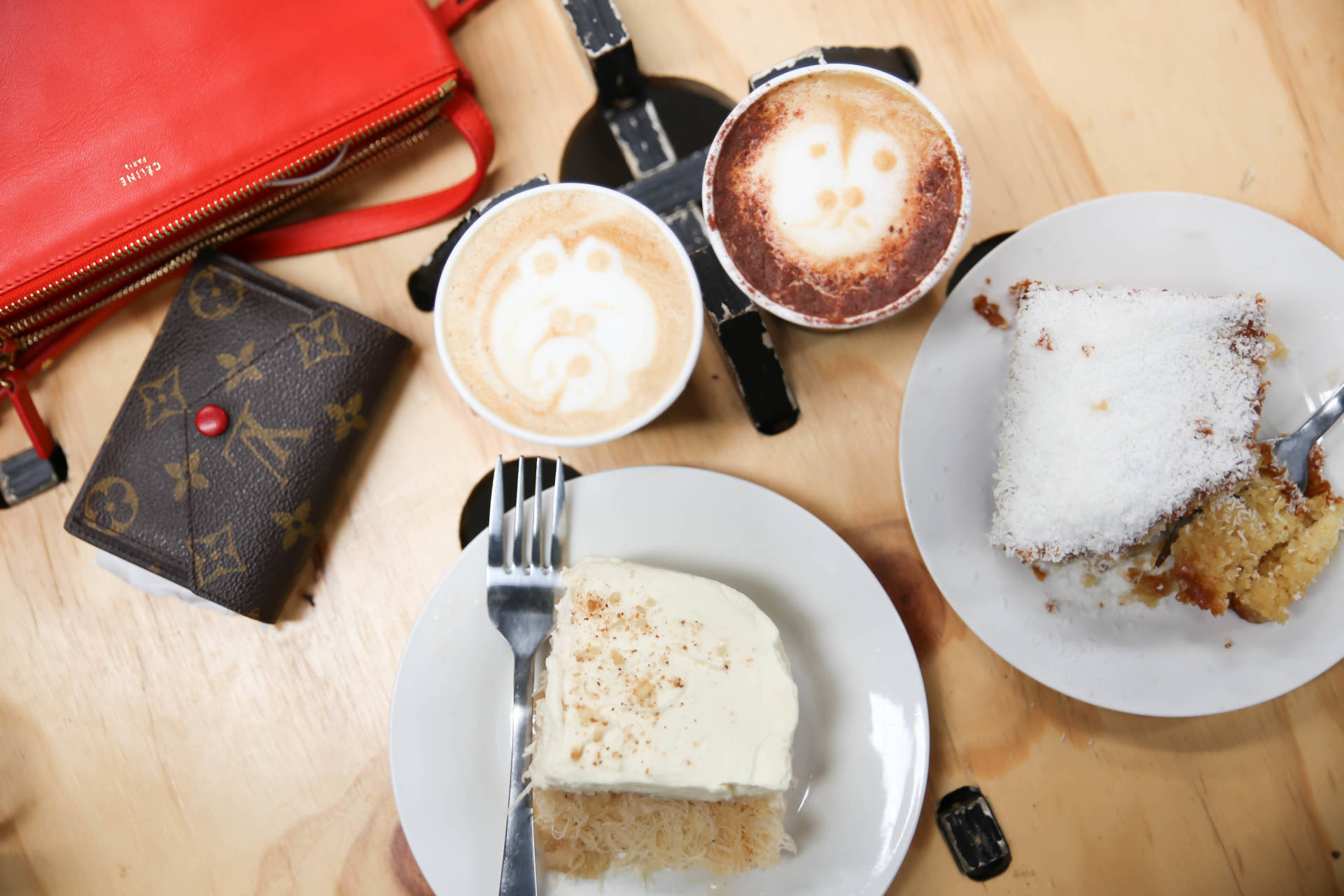 CELINE TRIO FIRST IMPRESSIONS:
So this little cutie came to me as I was aimlessly scrolling the preloved markets one night (as I usually do at 1am in the morning), and at the time I was really itching to get a nice coloured bag. I had actually been eyeing this bag for a while, but never took the plunge as I didnt think that it was something I wanted to pay full price for. It seemed like a functional and useful bag, but in terms of aesthetics I will honestly say it didn't make my heart flutter as much as Chanel and Louis Vuitton do.
BUT THEN I found this cutie, for a price I couldn't pass up, in amazing condition and in a gorgeous bright red colour. I emailed the seller with an offer, and honestly for the price it was just perfect. It was just enough that I didn't feel so bad being so impulsive, and given I wasn't really sure how much wear I would get out of a coloured bag, it prices was enough to dip my toes into Celine.
When I got the bag I was confused about the colour. Definitely in two minds as I had thought it was more of a red, however as I wore it the colour definitely grew on me and I liked that it would shift between more of a red to an orange depending on the outfit. This is the first day wearing this bag and functionality is definitely there. You can change the strap length, you can turn it into a clutch, and it fits a good amount! I know it scratches easily but for the price I paid, wear and tear doesn't weigh on my shoulders as much as if I had paid brand new! I will keep you guys updated on how I get on with this bag, but so far so good! Cant wait to style her more so stay tuned! If you guys have any questions, don't forget to post below and I'll get back to you guys ASAP! But for now, if you were looking to get this bag I would STRONGLY recommend looking preloved as you can get them now at such a great price, and honestly Celine does not hold their resale value as well. So it just might be the wiser option.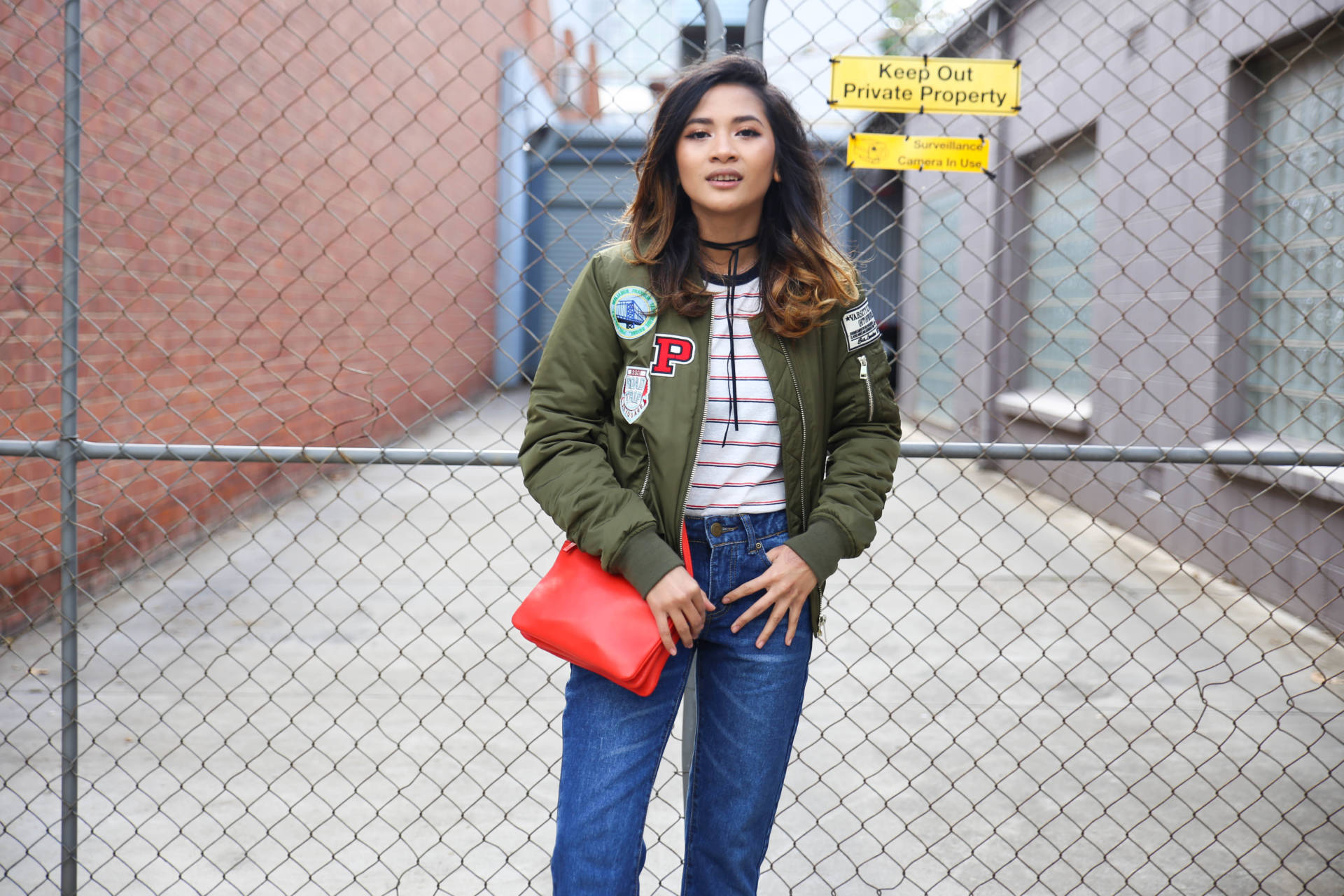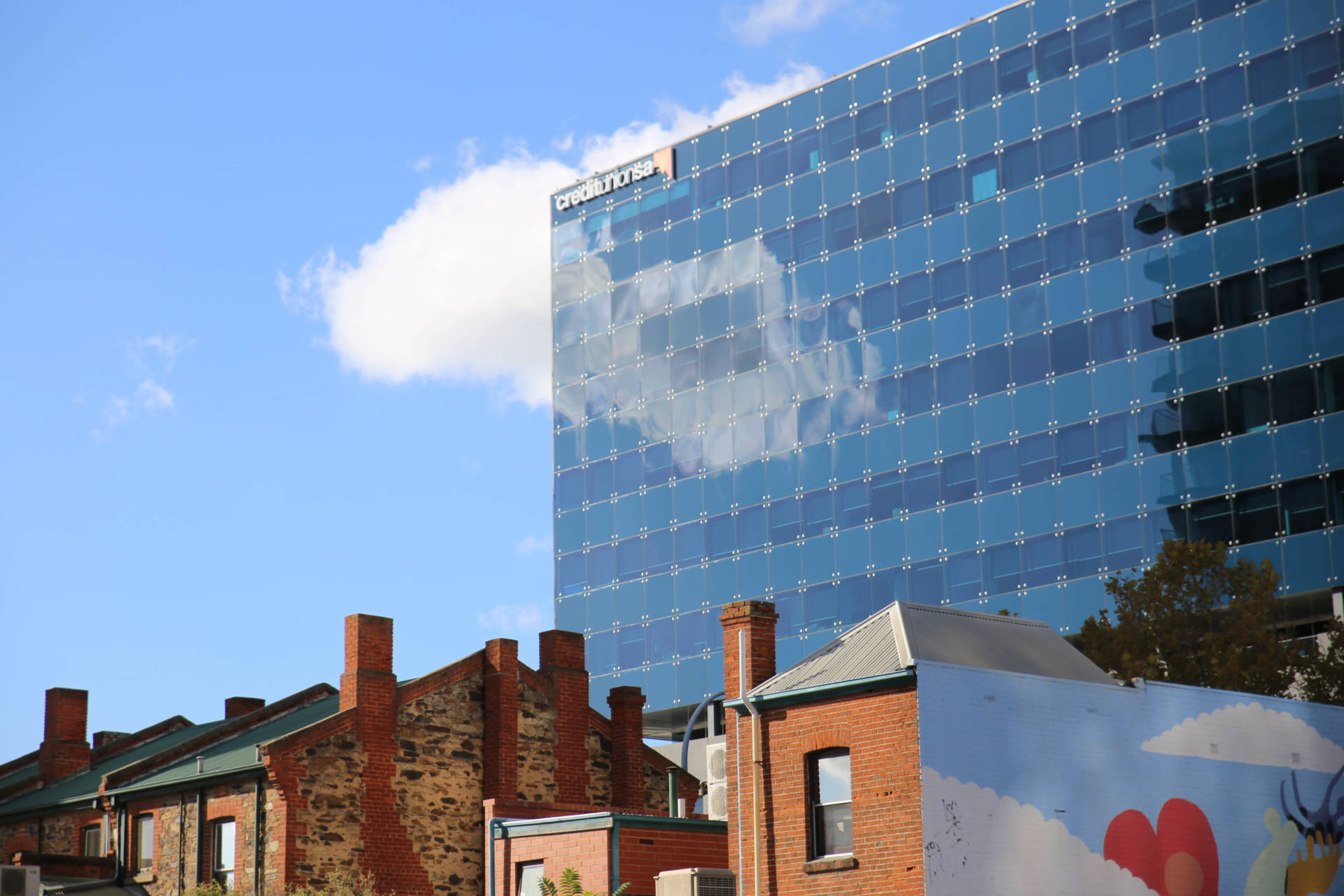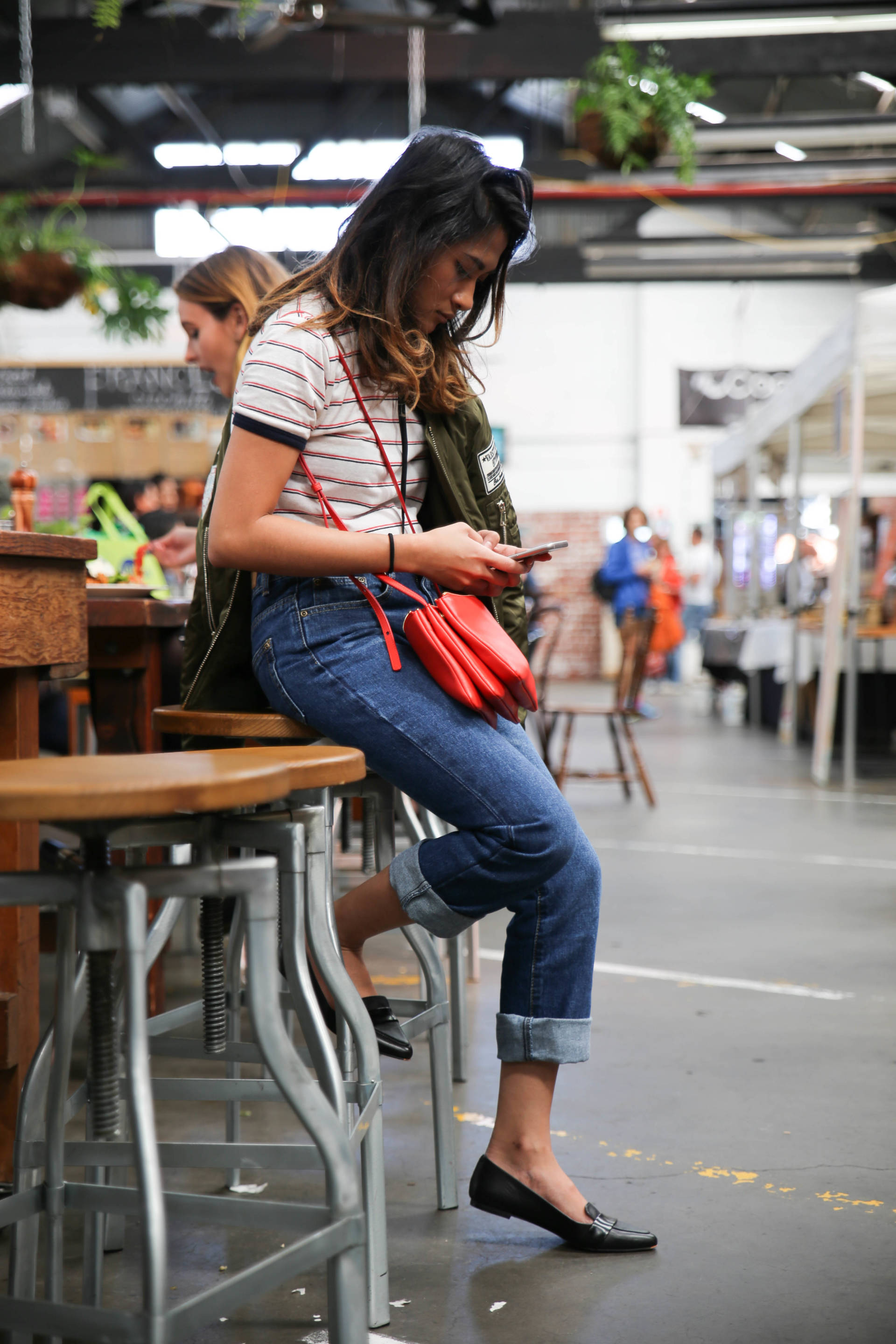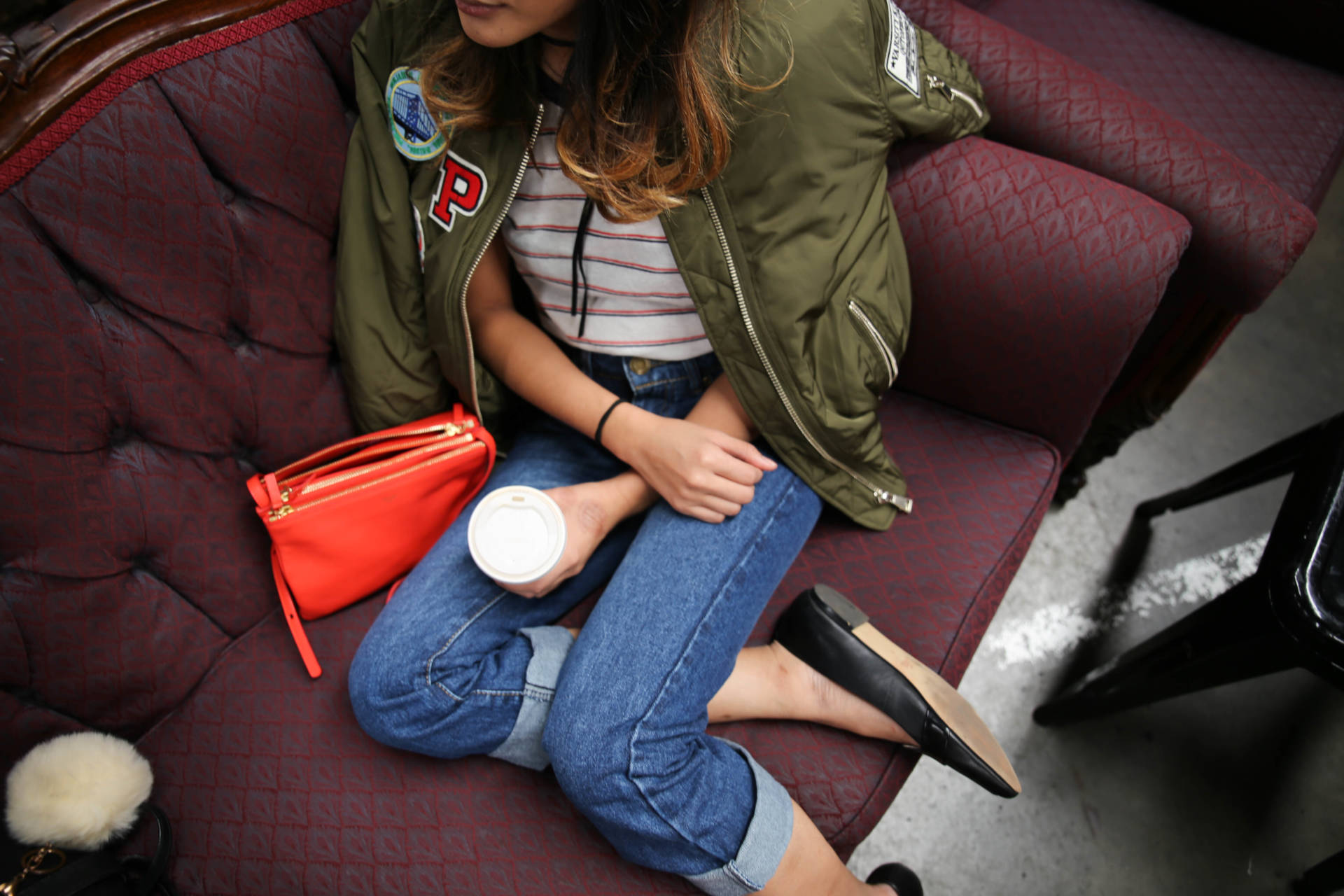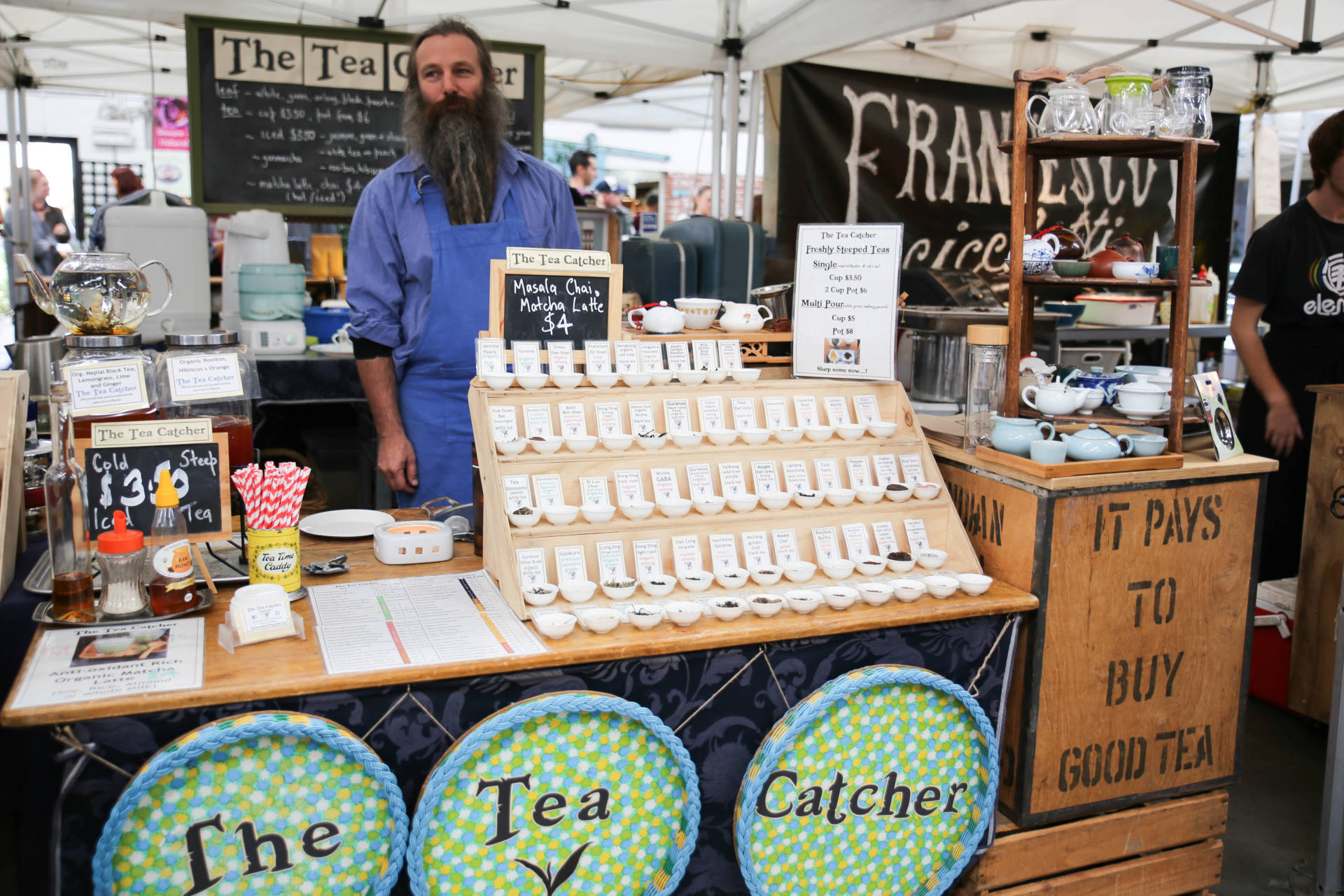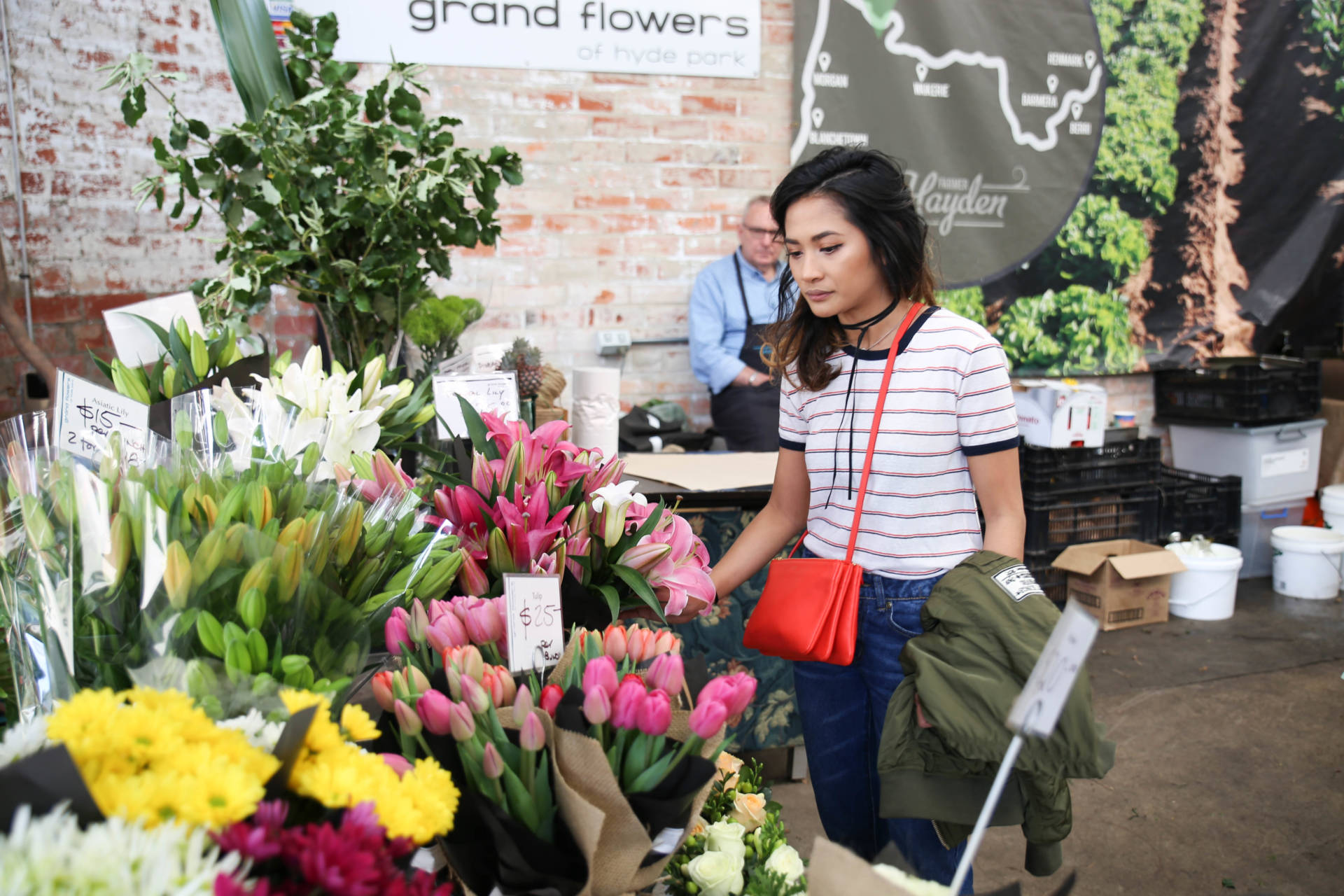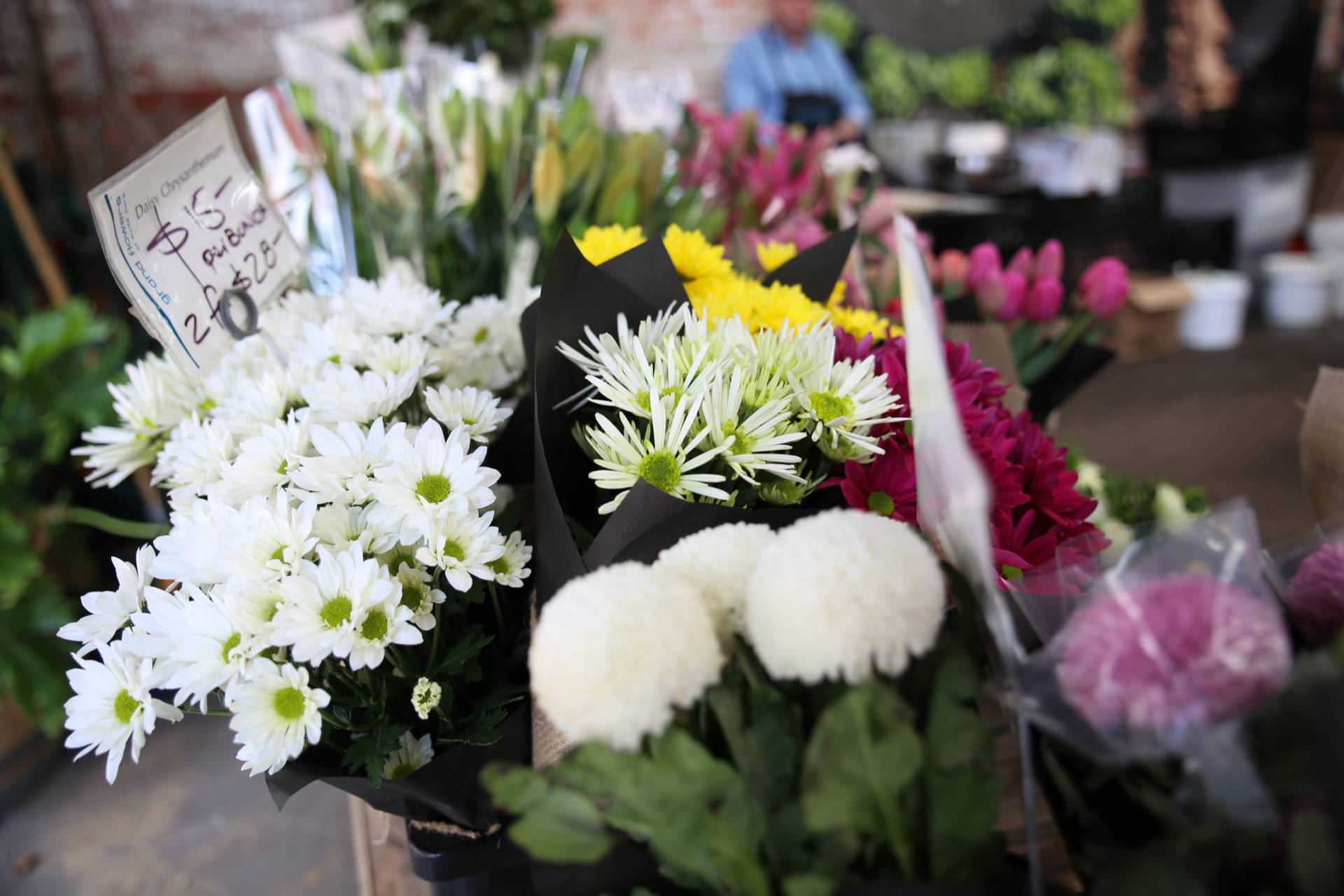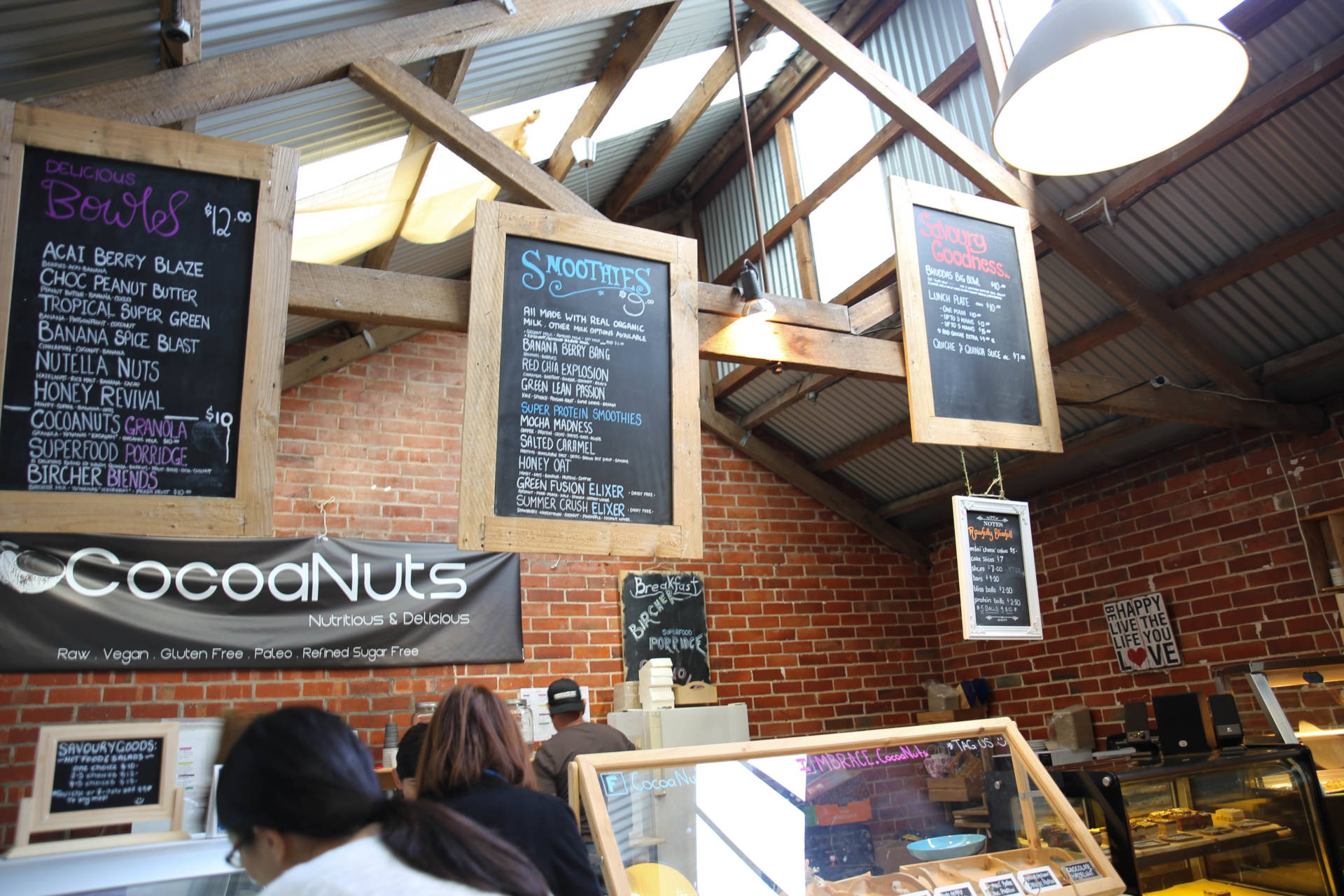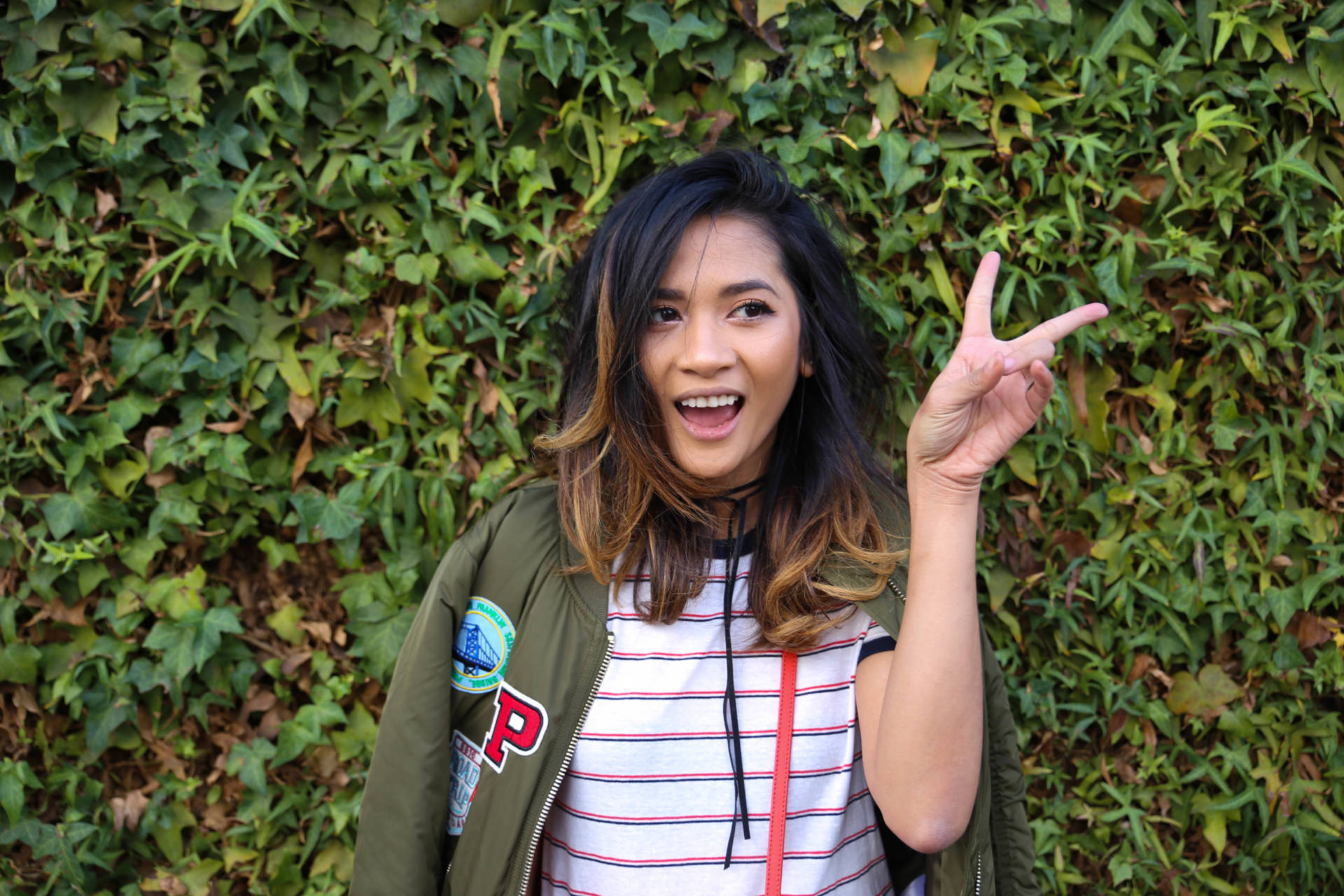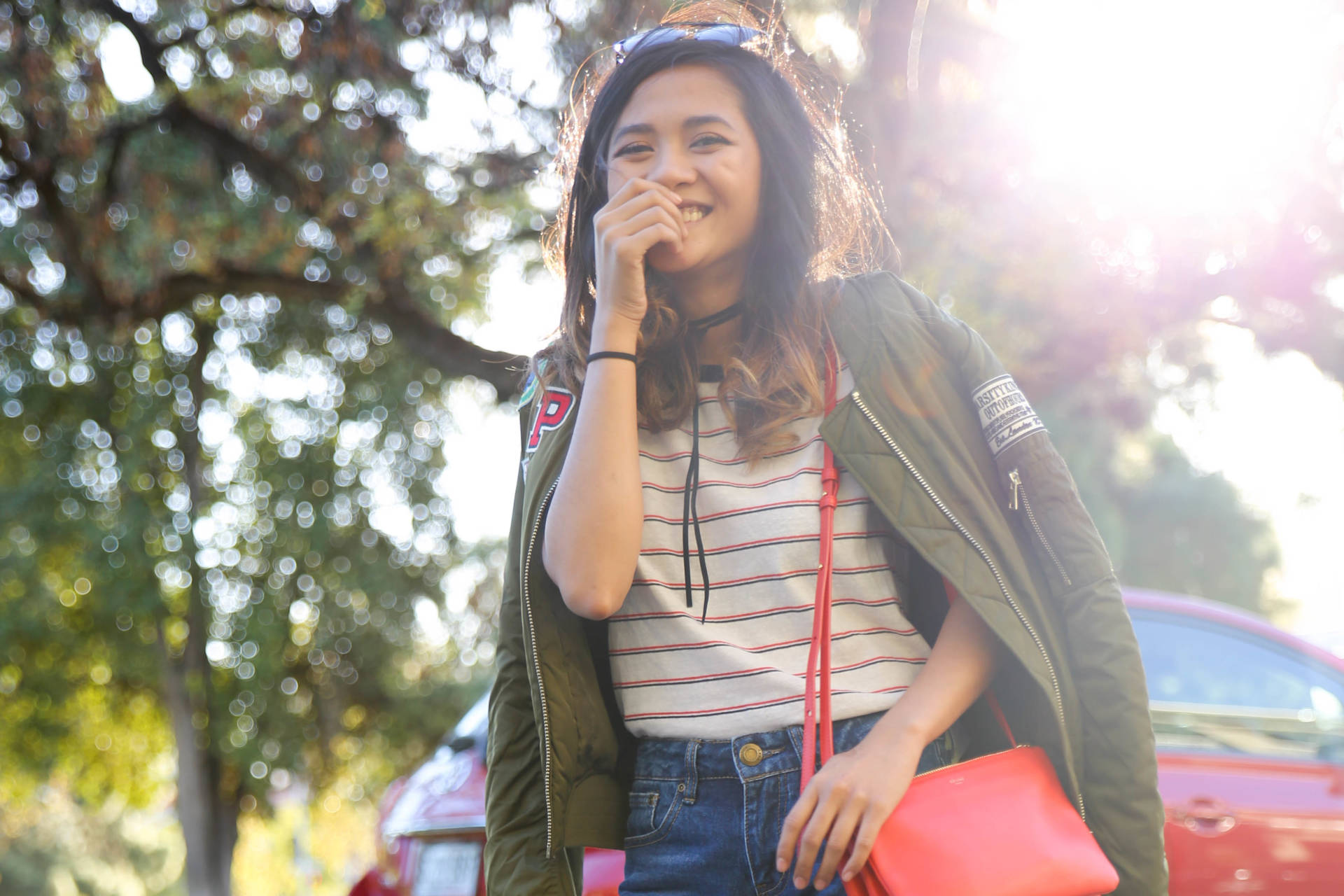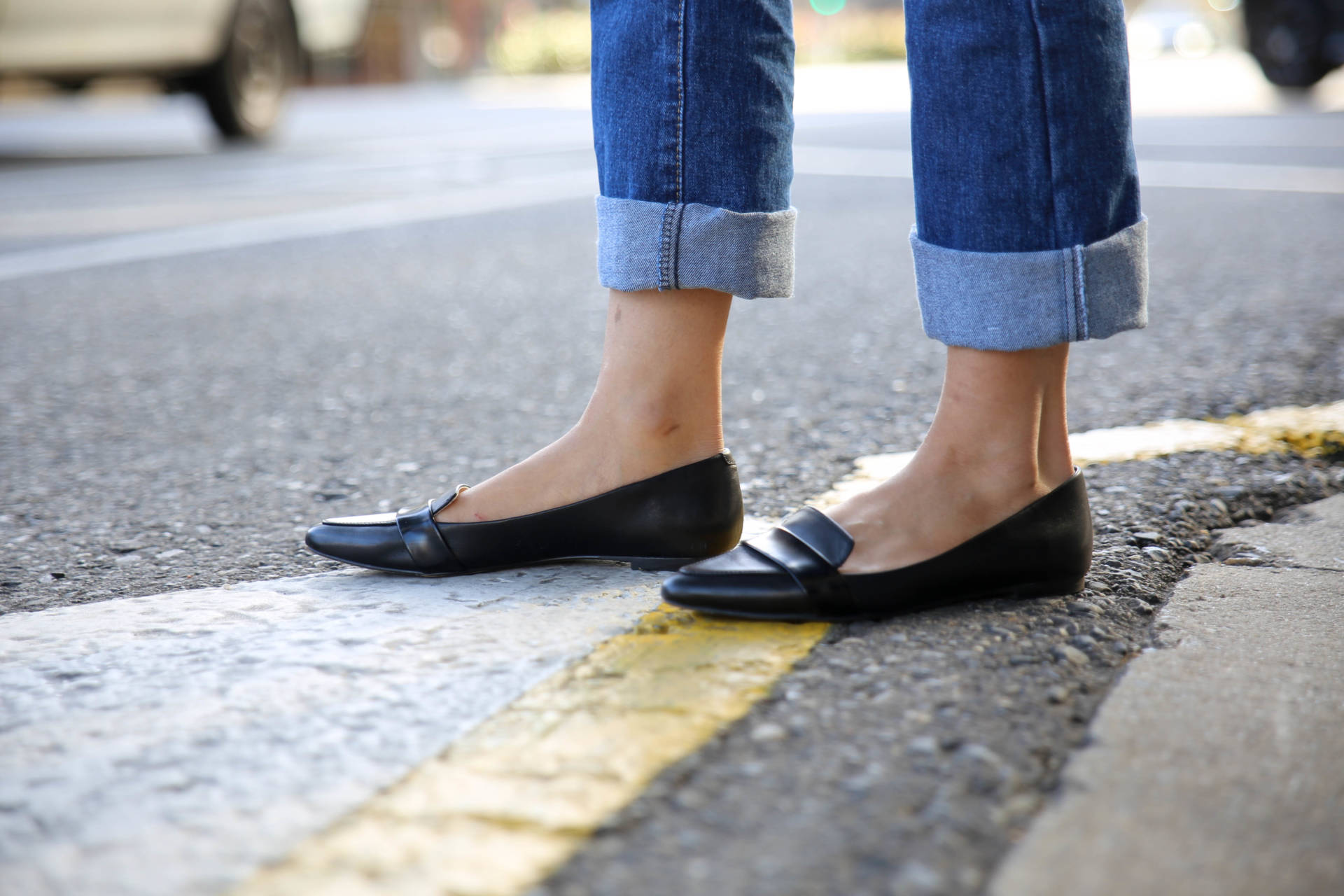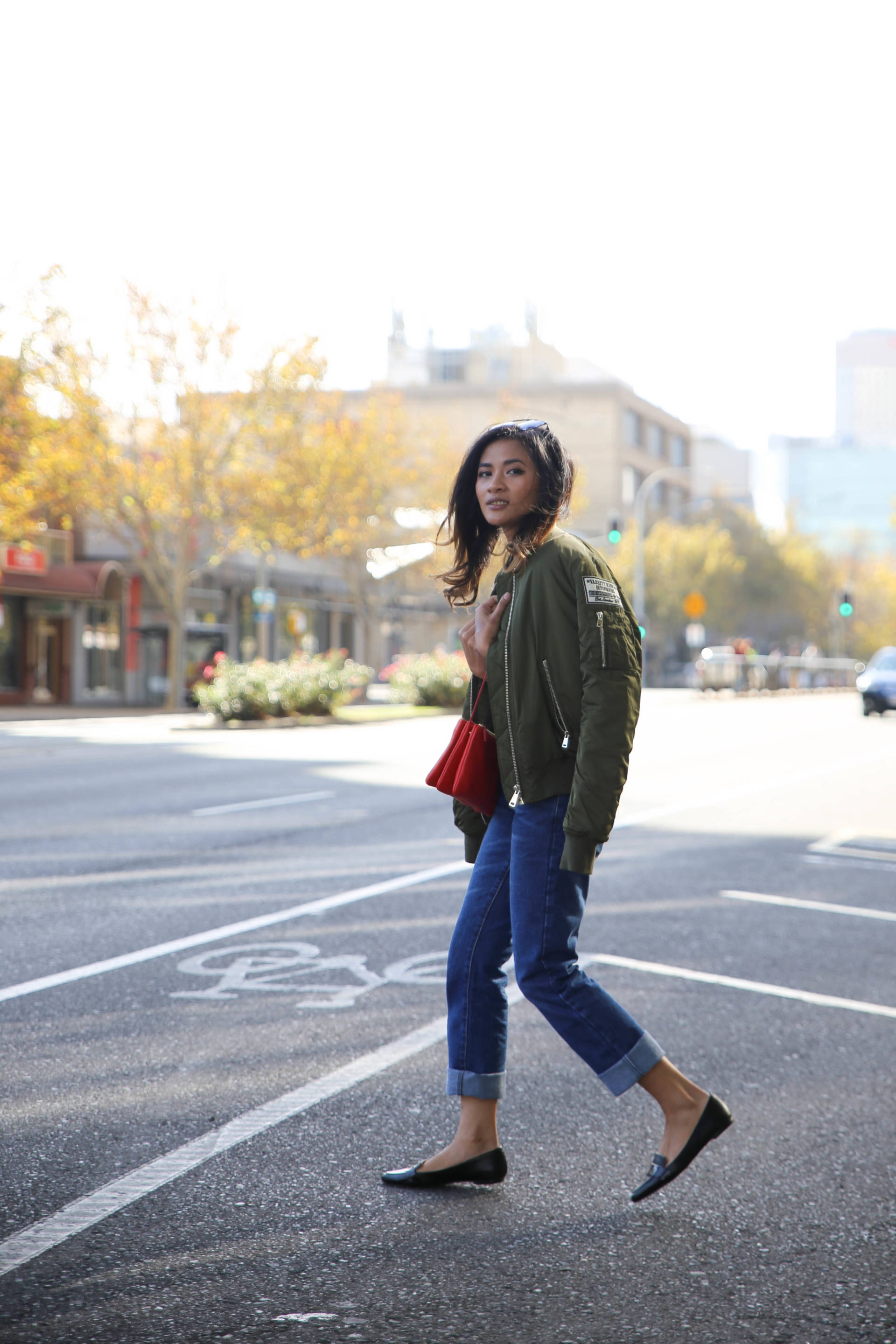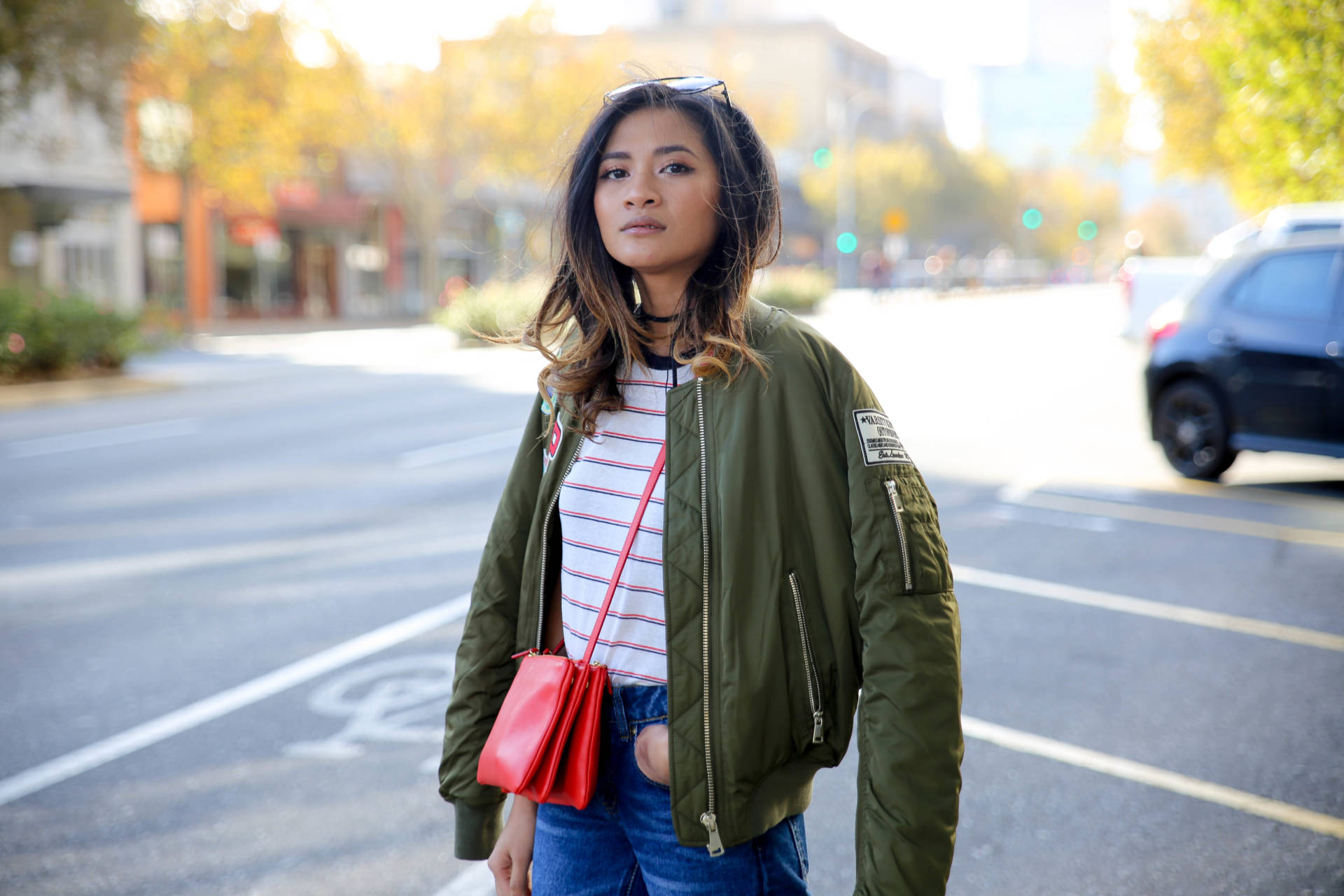 Outfit Details
TOP: COTTON ON || BOMBER JACKET: TOPSHOP || JEANS: BOOHOO || SHOES: WITTNER || BAG: CELINE
SHOP THE LOOK: