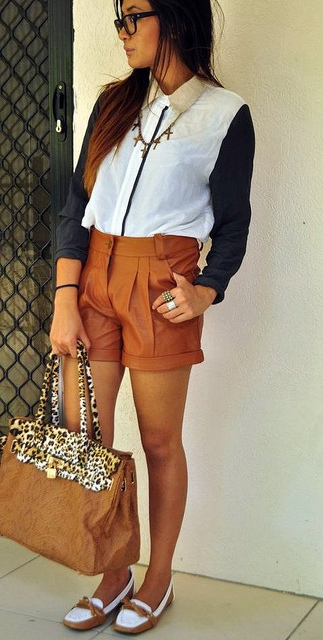 So, I guess we'll just have to see how this goes. Haha. I remember having a livejournal way back when, and I was quite religious. Then again, livejournal back then was just that – a journal. haha. But now new technology requires that we post pictures and good quality ones at that!
Anyways, I've always loved typing and just "blogging" but only once every so often. And I decided to create one now because hey, I have a week off University and I have time. So what better time than now? Also, it'll be good when Uni starts getting hectic and I dont have time to film… I can always blog! 😀
So, what shall my first post be about then? Maybe an outfit post? I was actually filming some outfits the other day for a lookbook video in the near future! However it stopped short because my roomie came in and almost caught me!
Meet the "Cityscape Colorblock Blouse" from Sugarlips Apparel in XS $77
http://www.sugarlipsapparel.com/cityscape-colorblock-blouse.html
I quite like this shirt because of the neutral feel to it which I'm absolutely into at the moment. There's nothing like softness of nudes, greys and pastel pinks. This also sets the scene for star pieces such as a pop of colour or bold prints. Here's how I chose to style this particular piece…
What I'm wearing
Cityscape Colorblocking top – SugarLipsApparrel.com
Brown Pleather Shorts – NewLook.com
Leopard Accent Tote – Mags
Cross Necklace – RegalRose.co.uk
Various Rings – Asos.com, Diva
Boater Shoes – Markets
enjoy? lol